12 Best Daily Prayers To Help You Get Through The Day
No matter if your environment is messy and con­­fusing today, no matter what happens 'out there', these prayers will anchor you in your steady center of light and peace.
Do you ever feel like you need extra guidance and support to get through your day?
One way to find that peace and comfort is through prayer. Whether you're looking for a morning routine to start your day off right or a way to wind down before bed, these 12 best daily prayers can help you feel more grounded and connected to something greater than yourself. From giving thanks to asking for strength, these prayers cover a range of needs and intentions. Try incorporating one or more into your daily routine and see how it can positively impact your day.
1
Dear Angel,
Please enlighten my way today so that I may walk my life path with the guide of your glowing light and every step I take may be one step closer to the ful­fillment of my soul contract on this earthly plain.
Amen.
2
Dear Angel,
Please, awaken my heart to love today so that I may open it, like a flower opens up to the warm rays of the sun.
Amen.
3
Dear Angel,
Please help me release delusional beliefs and depressive thoughts about myself or the world. Guide me to overcome the mind pattern of being a worrier and make me a believer.
Amen.
4
Dear Angel,
No matter if my environment is messy and con­­fusing today, no matter what happens 'out there.' Please, anchor me in the steady center of peace, compassion, and love within myself.
Amen.
5
Dear Angel,
Please help me always remember that I am one with life and every human being is an expression of the divine and sacred life. Give me a compas­sionate understanding of all paths since all paths are one.
Amen.
6
Dear Angel,
When my heart is cast down at seeing no results come from my endeavors, please, grant me a hopeful spirit. Offer me the confidence I need to go forth so that I may see the miracles that arise from believing and trusting.
Amen.
7
Dear Angel,
When I feel needing love, please remind me that lack of love is just an illusion. Remind me that I am loved beyond measure and blessed beyond words.
Amen.
8
Dear Angel,
Please set me free from the shackles of unhap­piness. Settle me back into a sense of positivity and confidence. Help me relax, be trus­ting, stop chasing happiness, and let happi­ness find me.
Amen.
9
Dear Angel,
Today, please, help me treat each person I encounter as I would like to be treated. Help me open up my eyes, mind, and heart, to be attentive and sen­sitive to others so that, today and every day, I may find new, un­expected ways to practice acts of loving kind­ness.
Amen.
10
Dear Angel,
Please take my hand and guide me out of the dark places within myself into the light of my divine nature. Remind me that, even in the most obscure moments of my life, I can be a blessing, a gift for someone. Remind me that my light always shines.
Amen.
11
Dear Angel,
Please help me be careful with whom I spend my time today and avoid people who drain my ener­gies. Help me surround myself only with those who encourage, inspire and uplift me.
Amen.
12
Dear Angel,
Please teach me how to enjoy every minute of my life. Give me guidance, infuse me with con­fidence so that I may live my life to the ful­lest and experience happiness and fulfillment at every breath.
Amen.
---
These prayers are taken from our Book "365 Prayers to the Angels: Get your prayers answered and fulfill all your dreams with the help of the Angels"
Just get ready to ask and be open to receive. All you need to do is to invoke the Angels at your side and pray to them.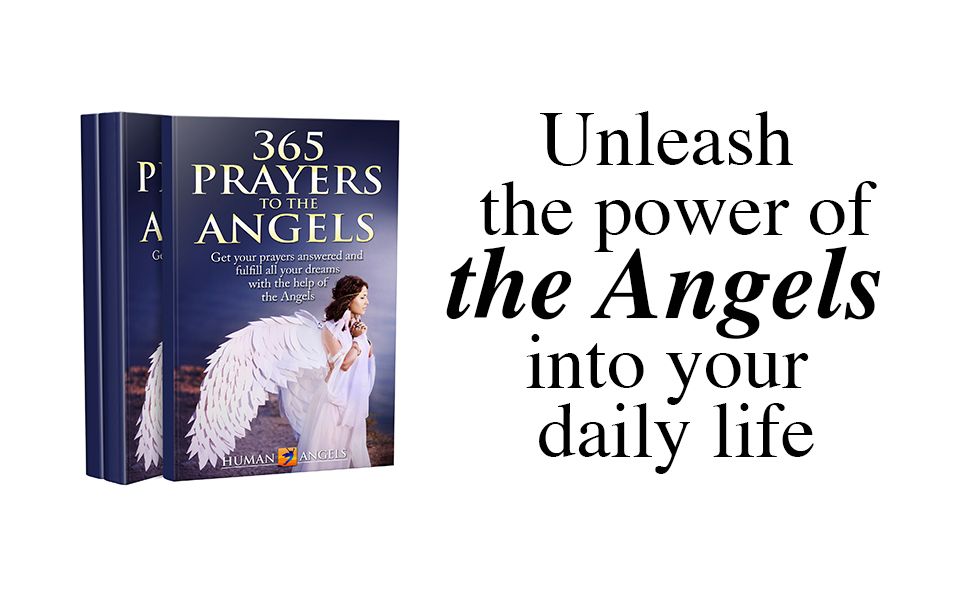 7 REASONS WHY YOU SHOULD HAVE THIS BOOK
It helps you make the act of praying to the Angels an essential part of your daily life
It teaches you the 7 Golden Rules to pray to the Angels to fulfill all your wishes
It helps you develop your personal relationship with Angels
In the rush of your life, it will be your precious inner space of peace and light
It helps you stay heart-centered and positive whatever happens around you
It gives you strength and courage when you feel overwhelmed
It unveils you the secret 'weapon' to empower your prayers
These 365 Prayers are your daily tool to connect with your Angels. They are just waiting for you to invite them into your world! They will bring love, happiness, wealth, health, and good luck into your life.
Nothing is impossible for them!
The Angels can help you make contact with the right people you need to meet at a perfect time: a new partner, a new doctor, new friends, more customers for your business, good advice to invest your money, personal referral to get you a new and better job,… •
The Angels can provide you with the resources you need to fulfill your practical needs: financial support, supplies, education, wealth for your family, and the perfect spot for your new house,…
The Angels can give you strength when you feel overwhelmed and help you stay calm when everything around you is a mess.
You'll also find the 7 Golden Rules and a secret tool to make your prayers work amazingly. The positive outcome of your prayers to the Angels will increase dramatically when you start to use them!
These 365 Prayers will put Angels at work, and nothing makes them happier than to help you! Every time you ask for help, the angels fulfill their mission, and you achieve your goals and live a miraculous life!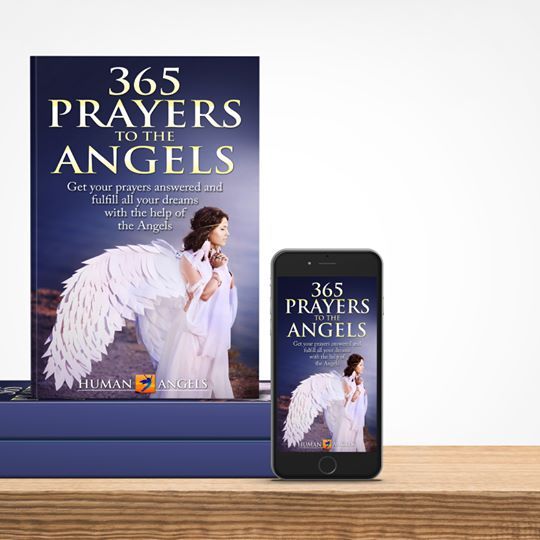 365 Prayers to the Angels Get your prayers answered and fulfill all your dreams with the help of the Angels
These 365 Prayers are your daily tool to connect with your Angels. They are just waiting for you to invite them into your world! They will bring love, happiness, wealth, health, and good luck into your life
ORDER NOW