2021 Horoscope Predictions: Fast-Track Yearly Forecasts for Each Zodiac Sign
What will 2021 look like for each zodiac sign? Find out what to expect from the year 2021 with these fast-track horoscope predictions.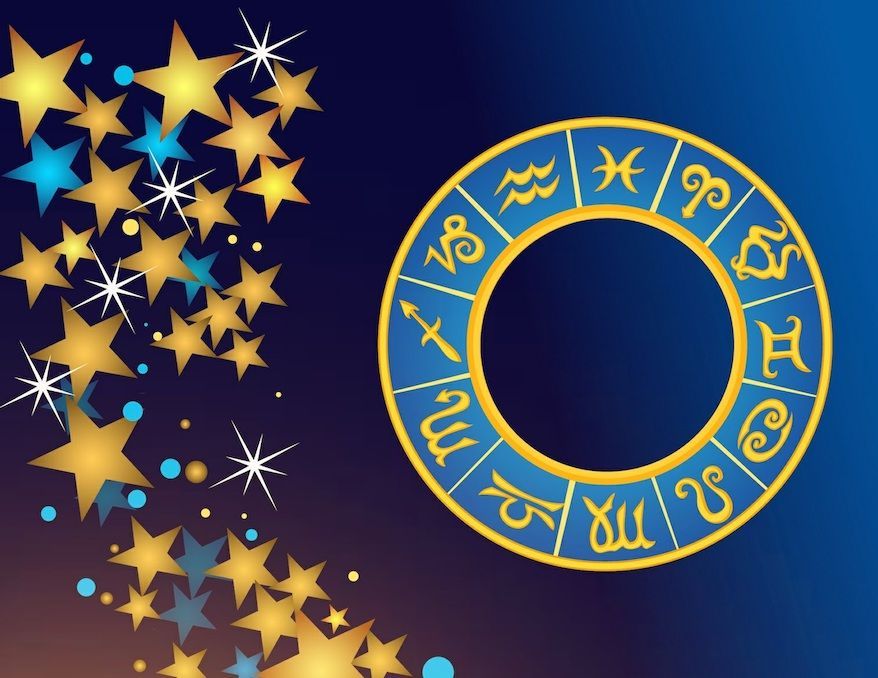 2021 Horoscope Predictions: Fast-Track Yearly Forecasts
What will 2021 look like for all of us?
Will we be happy, healthy, and wealthy?
Will 2021 as bad as 2020, or is there room for something better for each Zodiac Sign?
Let's see what 2021 will be for each Zodiac Sign with these fast-track horoscope predictions for the new year. Buckle up and get your fingers crossed!
Aries Horoscope 2021:
You need to stay positive and convert difficulties into opportunities. To do so, you will gain the ability to focus on solutions rather than problems, and you'll overcome any obstacle you might face in 2021.
Some of your long-standing aims and ambitions will come to fruition. You will also find yourself looking for more personal freedom.
Spending more time with the sole company of yourself will make you feel more relaxed, ready to face any challenge with a smile and a positive attitude.
Love and sex will be good, regardless you are in a long-term relationship or if you are still looking for the perfect life partner.

Taurus Horoscope 2021
You are going to experience gains and growth of any kind.
Positive vibrations and good feelings will accompany you all along the year 2021.
Your doubts will be cleared, and you are going to experience massive growth both at a professional and a personal level.
You will be called to make important decisions, but the clarity of your vision about your future will open upon new possibilities for you!

Gemini Horoscope 2021
You Will Be Blessed With Good Fortune
2020 has been a challenging year for all of us, but Geminis are the ones who have suffered the most in all fields of life. This new year will be a year where the Gemini zodiac will finally put an end to old issues and start afresh. Health is going to be ok. Those who are dealing with physical issues will regain very good health.
From a financial point of view, the problems of 2020 are now way behind you. Everything will finally turn out for the best.
2021 for Gemini is going to be a great year from a romantic point of view, too. Let love shine!

Cancer Horoscope 2021:
A Challenging Year Ahead
The year 2021 will not begin on a very good note, unfortunately.
You may have to face several challenges which will be quite tough and difficult to deal with. Things are not going to be as good as for other zodiac signs, especially at the beginning of this new year.
There will be misunderstandings with your partner. You'll have to stay calm and just let things happen. Do not try to force things to happen, it'll get worse.
On the other hand, your career will bring stability and acknowledgment of your qualities, so it's not all that bad for Cancer in 2021!
Leo Horoscope 2021
You will take big and bold steps, both in your personal and professional sphere.
Luxury is going to be something you'll have to get used to, as money is coming into your life in 2021 in a way you do not expect.
Try to not be carried away by your strong emotions and all the good things that will come into your life. Maintain a down-to-earth attitude towards life without becoming too rigid towards yourself and other people. We tell you this, Leo because if you keep an open-minded attitude towards others in 2021, you will be in sync with your roots and family values.
Virgo Horoscope 2021:
You are going to experience a surge in creativity.
The time has come for you to redefine your life goals, and there is no better time than in 2021.
Your renewed creativity will help you make important decisions.
You will certainly become able to redefine your life and goals and decide how to proceed further in your life. Time to let go of the past and make room for the new!
Libra Horoscope 2021:
2021 is going to be your most successful year!
The time has come for you to shine brightly in 2021, a year of good health and abundance of any kind. Your mind will be open to making the best out of every possibility to enhance your life, especially from a point of view of good health.
There's an ancient Latin phrase: Mens Sana in Corpore Sano (a healthy mind in a healthy body).
Make this ancient wise phrase your life motto for 2021 and you will experience a massive change in your life.
Also, your wealth and marriage prospect will be enhanced in 2021!

Scorpio Horoscope 2021:
You are going to receive uncountable opportunities for financial gain.
"What you reap is what you sow"
For all those born under the sign of Scorpio, the new year 2021 will the year of the harvest. All the efforts that you have put in the year 2020 will come to you in the form of improved incomes, new opportunities to expand your business or your projects, and everything will flow free and unhindered. Your mind will be open to new opportunities for learning and improving your overall culture and knowledge.
In 2021, Scorpios are also going to experience peace and harmony in their relationship. Great year ahead of you, Scorpio!
Sagittarius Horoscope 2021:
2021 will be a favorable year for your career!
You are going to establish new connections with work partners, even outside of your job field, opening up to new career opportunities.
However, you also run the risk of being too involved in opportunities for career enhancements, thus forgetting to be present in your personal and romantic field of life. If you do so, you may face challenges in your relationship.
Try to maintain a work-life balance!

Capricorn Horoscope 2021:
Think twice before making important decisions!
The time has come for you to ponder your decisions and try to not rush things to make them happen. The decisions you are going to make are going to have a profound impact on your life, so be prudent but not afraid of making decisions. Just think twice and everything will be fine, ok?
In 2021, you are going to spend some quality time with your partner, thus reinforcing your bond of love for the years to come.
It's a favorable year for getting married, too!
Aquarius Horoscope 2021:

You may face some challenges in the first part of the year
The initial few months may see a rise in tension and you may face some challenges. But things will soon turn out for the best, so expect betterments to come into your life starting from June-July 2021.
If you are looking for the perfect life partner, that's the right year for you.
It will be a great year for career opportunities and educational purposes.
Do not forget to pay attention to your body signals. Eat well, sleep well, and take some time out in nature, to refresh your mind-body system.
Pisces Horoscope 2021:
Your dreams will come true this year!
2021 is going to be a great year for Pisces. Some new connections and financial stability are coming into your life. However, you will have to work hard to achieve your goals. Nothing comes easy, but great achievements will come if you put a considerable amount of energy into all you do.
2021 is going to be a favorable year for students, too.
You will have to pay attention to your health, so do not ignore the signs and symptoms of your body. Stay cautious about your health. From the love-relationships perspective, you may experience ups and downs with your partner.
Keep a positive attitude and listen to your partner's needs and desires.
Reference: ganeshaspeaks
Cover Image by 🎄Merry Christmas 🎄 from Pixabay