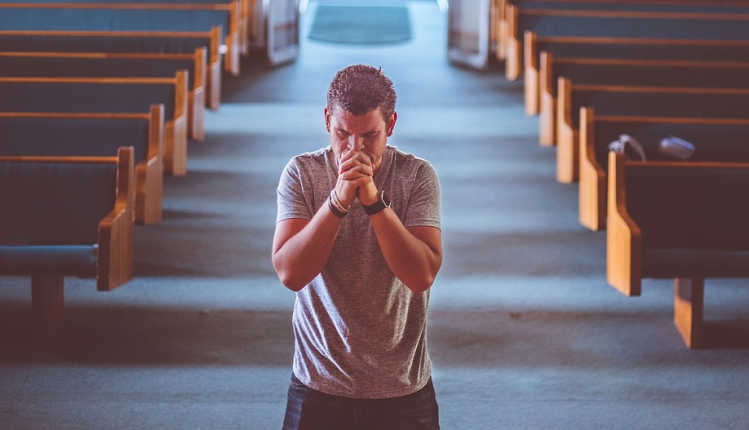 Prayer for Healing 1
Lord, look upon me with eyes of mercy, may your healing hand rest upon me, may your lifegiving powers flow into every cell of my body and into the depths of my soul, cleansing, purifying, restoring me to wholeness and strength for service in your Kingdom. Amen.
Prayer for Healing 2
O God who are the only source of health and healing, the spirit of calm and the central peace of this universe, grant to me such a consciousness of your indwelling and surrounding presence that I may permit you to give me health and strength and peace.
Prayer to Renew Mind, Body and Spirit
Dear Lord, I come before You today in need of Your healing hand. In You all things are possible. Hold my heart within Yours, and renew my mind, body and soul. I am lost, but I come to You with grace.
Prayer to Believe
Dear Lord, I come humbly before You asking You to heal me in every area of my life. I give You my heart in faith that You can make me whole praise Your name. Jesus, I believe that You are my healer and redeemer!
Divine Healing Prayer
Dear God, In this quiet moment, I feel divine healing energy moving throughout my body and mind. Your energy, your healing power flows within every atom, cell, and organ of my body temple. There is no condition greater than your power to heal, dear God, and there is no reason for me to doubt that healing is coming forth right now.
I trust you, dear God.

Photo by Aaron Burden / Unsplash
Restore Your Strength
Holy Spirit, drive away from me all forms of sickness and disease. Restore strength to my body and joy to my spirit, so that in my renewed health, I may bless and serve you, now and forevermore.
Prayer for Personal Healing
I'm coming to you today as your child, longing to hear from you and asking for your divine healing. There's so much I don't understand about life. But I do know that with one touch, one word, you can make me whole. Please forgive me of my sins, cleanse me of my unrighteousness, and begin your healing from the inside out.
Prayer for Comfort
You are Healer and will never waste the grief I carry today. Anything is possible with You. I pray not only for my own grief, but also for those who grieve today. I ask for Your comfort to surround those who weep. I pray for the peace of Your presence to cover our minds and thoughts, as you remind us, the enemy can never steal us out of Your hands.
Exchange Hurt for Comfort
Lord, I give you this hurt, pain, weakness and sorrow in exchange for your comfort.
An Angelic Prayer for Health and Healing of Your Loved Ones
... Dear Angel, please surround them with your heavenly peace and remind them that all things are possible for those who believe. Fill their bodies, from the top of their heads to the soles of their feet, with your healing light and make their hearts overflow with strength and hope. (from our book 365 Prayers to the Angels)
An Angelic Prayer for the Sick
... Dear Angel, please wrap them with your wings as an inviolable shield of light so they may be restored to perfect health. Infuse them with your blessing energy to heal them from their sickness. Grant them comfort in their suffering. Give them the grace to bear their affliction with strength and hope. Never let them be discouraged and fill their spirit with confidence so that they may face these challenging moments with a brave spirit. (from our book 365 Prayers to the Angels)
Exodus 23:25
Worship the Lord your God, and his blessing will be on your food and water. I will take away sickness from among you.