An Angel Card Reveals A Personal Message Your Soul Needs To Hear
Take a look at these Angel Cards and select the one that speaks to your soul.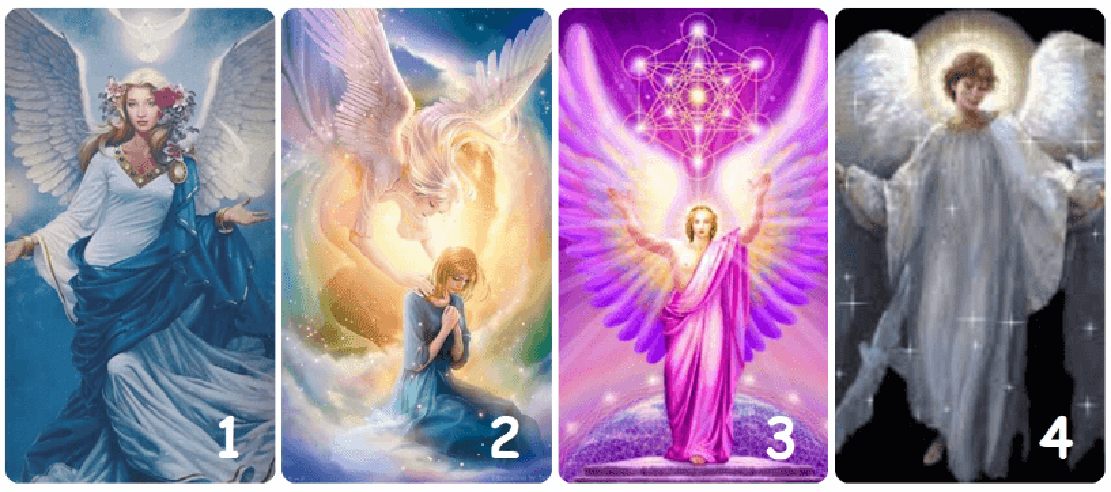 The Angels assure us that there is a very positive side to all that is happening, and there is a lot we can do to bring about a more peaceful state in all of our lives. Their messages give us insight into what we can each do right to improve not only our own lives but the state of the world as well.


Take a look at the 4 Angel Cards below, and pick an Angel for a personal message that you need to hear.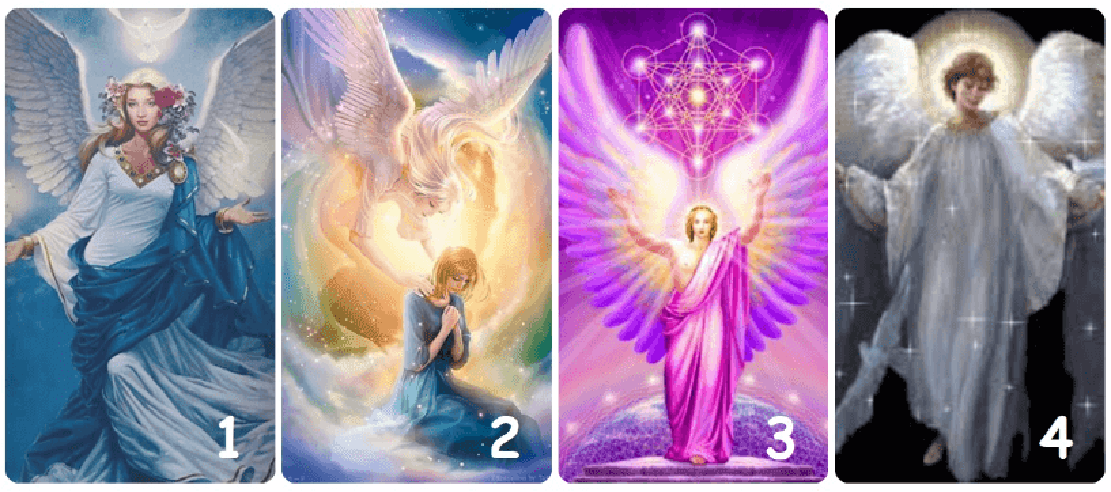 Card 1



Your Angels want you to know they've seen your struggles over the past year.
Perhaps you lost a loved one or a beloved pet. Your Angels are guiding you to the signs your loved ones past are leaving for you. Have you recently found a penny, dime or feather? Have you seen a cardinal, or blue jay lately? Have you heard a sentimental, familiar song? Have you smelled a familiar scent, or seen lights flickering? These are all signs from your loved ones who have passed letting you know they are with you in your times of need. They know that certain dates, especially Holidays can trigger grief and sadness, but want you to know they are here with you in spirit, giving you a warm, comforting hug. If your pet has passed, they curl up beside you at bedtime and times of rest in spirit to comfort you. Know your loved ones often turn into your Guides from the other side after transitioning to the Light.
If you quiet your mind and tune in, you will see the signs, and hear their guidance gently guiding you on the rest of your journey.
You cannot mistake the feeling of a loved one coming to you, as it feels like an all-encompassing love not of this world. You get goosebumps, and tears of joy float to your eyes. The next time you are missing a loved one who has passed, simply ask them to give you a sign. Then be aware of your surroundings, as they surely always answer your calls for guidance, peace,, love and comfort.
Card 2

Your Angels are here to let you know they are working behind the scenes to bring either new love into your life or assist you in improving the relationship you already have. They have heard you ask, when is my soul mate going to come to me? When will I finally meet The One? Can I get this relationship back on track? Your Angels come to you today to provide confirmation that the time is soon.
The guidance they give is; begin to love yourself, and others will find you lovable too. Go out and have fun, flirt, and find your joy again! Having fun allows your inner spark to shine which makes you attractive to a potential partner.
Your Angels say, now is the time to create that vision board you've been thinking of.
Be specific in the type of partner you wish to attract into your life. Begin embodying those qualities as like attracts like. If your friend wants to fix you up on that blind date, go this time, because you never know if your soul mate is that blind date. The Angels have a way of using friends and family in our lives to arrange perfect meetings for us at times. Be open to going to new places, and stepping outside of your comfort zone. Our soul mates tend to appear in the most unlikely of places when it's entirely unexpected.

If your relationship has gotten stale, in a rut, or mundane routine and the spark is gone, your Angels ask that you remember all of the Beautiful qualities that attracted you to your partner in the first place! What made you fall in love in the first place? What attracted you to your partner? The Angels say it's time to plan a date night, out of the ordinary, with some romance and passion! Buy a new outfit, get your hair done, do your nails. Some suggestions are: You can book a couple's massage. Google date night ideas. Flirt, and send sexy texts throughout the day building up to your date night. Slip little notes in your partner's purse, or pants pocket letting them know how much you love & appreciate them. When your partner comes home from work, have candles lit, music on, a sexy outfit and you might not even make it out on the date! There are all kinds of ways to get the passion back in your relationship.
The Angels ask that you think outside the box, and have fun being creative


Card 3

Your Angels want to let you know how proud they are of you and how far you have come on your spiritual journey! They see all of the obstacles you have overcome.
They want you to know, they were by your side the entire time providing you synchronicities to guide you on your path!
They say congratulations is in order, as you've either recently moved, started a new career, and have taken your life in a completely new direction. They want you to know they assisted you in removing the fear of stepping outside of your comfort zone to go in this new direction. Your Angels say, now that you have aligned your energy to your new path, big things are on the way for you. They ask that you stay focused and on track with the goals and aspirations you've set for yourself. Your Angels say, do not worry, all of your needs will be met in Divine right timing, as long as your energy remains aligned to this new path.
Your Angels see that it was necessary to cut certain people out of your life in order to progress forward. They say, have no regrets as these relationships would have fallen away anyway very soon as they were no longer in your new aligned energy.
Keep moving forward and don't look back.
They remind you to take time to stop and smell the roses and to remain in your here and now, as they will continue bringing you the synchronicities to guide you further on your next steps. Pay attention to your immediate surroundings, and you'll surely notice the signs.

Card 4
Your Angels have seen you struggling with an addiction. This could be in the form of; drugs, alcohol, food, cigarettes, hoarding, OCD behavior, having control issues, drama, etc…
Your Angels have been working behind the scenes to release this bind from you.
You have slowly, over the past month lost your craving for this addiction. It is losing its grasp on you. Your Angels have placed positive affirmations as signs to distract you from cravings. Your Angels are assisting you in replacing a bad, harmful habit with a positive, healthy one. You have realized how strong your will has become over the past month to resist the urges to go back to the old ways. You are now optimistic about your future and can see clearly your new destined reality. You think to yourself…, how easy it was to give this up. Why did it take so long? Your Angels have a way of working miracles in your life. And they use every means necessary to assist you on your true path and journey.
Your Angels have increased your vibrational frequency to a more positive, optimistic outlook on your life. You have now begun to catch yourself when any negative thoughts enter your mind and immediately replace it with a positive one.
Your Angels want you to know, they are by your side every step of the way.
Just simply call on them in any time of weakness and they will provide the strength you need to carry on. Your Angels are so proud of you, and are elated to assist you on the steps of your newfound freedom and life! They want you to know you are about to be rewarded for all of your hard work.
This form of abundance can come in any form to you. Remain open to the abundance of the Universe, and it will flow easily to you. Remember, you deserve it!
Call the Angels, pray to them. Your wishes and dreams are immediately fulfilled as soon as you realize the power of teaming with your Angels.  Nothing is impossible for them to handle.
Here two prayers for you. From our book of angelic prayers
Overthinking is like a disease, it only gets worse with time if left untreated. Try this angelic prayer to cure your overthinking mind!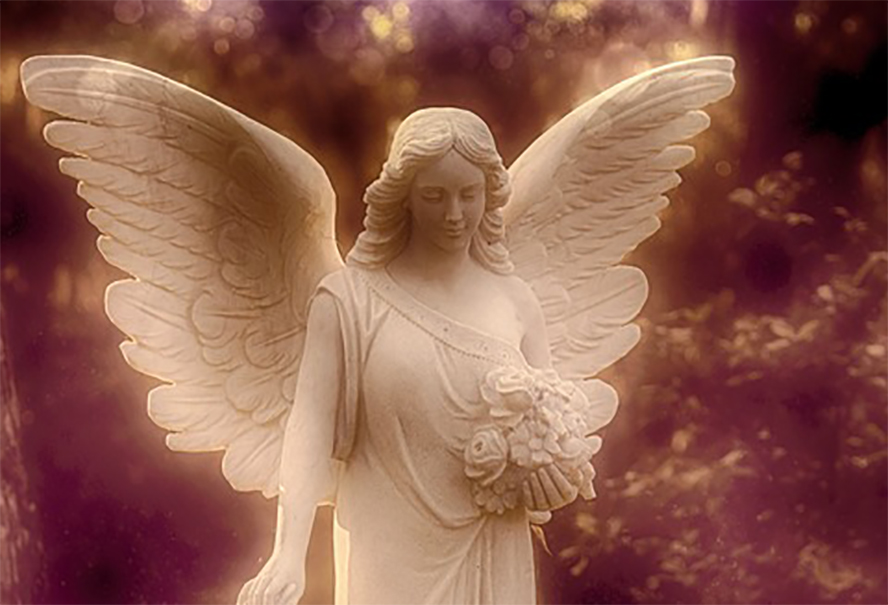 Dear Angel,
I think too much and I know that you see the racing thoughts in my mind.  Please, help me stop these thoughts from clouding my head. Please, banish all negative thoughts and stop them from rolling perpetually through my mind. Give me the strength to let go of what  I can't control and give all my worries and concerns to you. Please, help me interrupt the flow of my thoughts and break free from my inner noise. Help me let the silence unfold its peaceful and gentle power over my exhausted mind.
Amen.

Photo by Joseph Northcutt / Unsplash
And now another prayer...
Times of transition and change can be overwhelming, specially when the change is sudden and unexpected. Are you facing an important change in your life right now? Try this angelic prayer to "survive" this unexpected change with a quiet heart and a peaceful mind.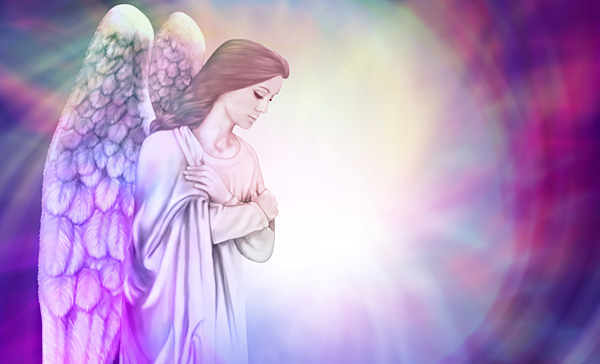 Dear Angel,
things in my life are now changing in an unforeseen way, please, help me accept this challenging moment with confident spirit and not try to hold on to what is changing. Please, reassure me, infuse me with faith, so that I may trust God's unfathomable plan for my life. Tell me that everything is going to be ok, help me face this unexpected change with a quiet heart and a peaceful mind. Fill me with strength so that, instead of feeling the pain of the end, I may feel the joy of a new beginning. Please, help me not look back but move forward. Make me flexible and open to change. Make me ready to let go of the life I had planned and let the signs show me the way so that I may confidently follow the ever-surprising path of my life. Help me always remember that God has a plan for me and my job isn't to be in control of it: it's just to trust and go along with it.
Amen.

Photo by Sandy Millar / Unsplash
Remember this: every prayer is being listened to, at any time, by your Angels. Every prayer is answered and Grace is always granted. You are unconditionally loved by Angels.

Imagine that your desire has come true. Do not focus on 'how' it has happened, but only on the fact that it 'has happened'. Imagine what you would like to achieve in your life, then start to feel as if you had already achieved it. In a prayer, what always matters is the feeling of being and of having what you wish for.
Imagine, for example, that you wish help from your Angels in manifesting a new job. You'll have to be in fine tune with the essence of what you want and 'see' yourself in your new job. You need to dive deep into the vibes and feelings of having what you want to create. When you set an intention with a mindset of openness to receive, you affirm that what you are seeking is already being provided, is already created and made available for your use.
As you learn to clear out blocks, patterns, and karmic connections that no longer serve you, you are better able to receive your heart's desires. You start to see that all is in Divine Order and you can relax more into acceptance of what flows in your life.
Be Grateful
To thank the Angels is really important, but not for them, because giving is their true nature. They give for the pure joy of giving. To thank them is important for you because gratitude always brings more blessings. The feeling of gratitude is like a signal that you send to the Universe showing that you are open to receive.  
It's like a powerful magnet that attracts complementary energies into your life.This is why you have to send your gratitude to the Angels even though they have no need for thanks.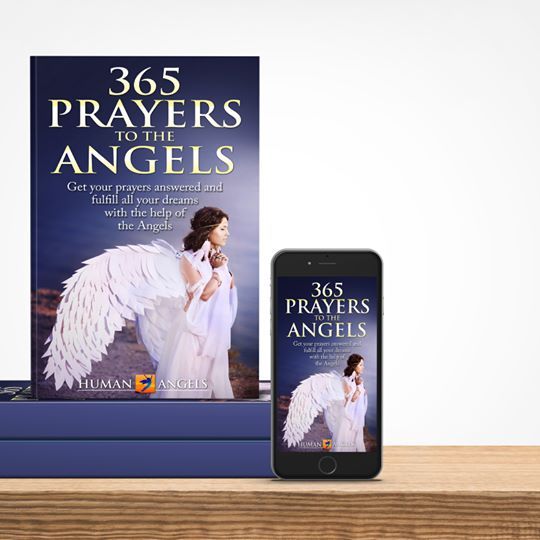 source enlightenpath
Please Note: this article has been re-posted without prior written consent by the original Author. Link to the original article and site can be found above this disclaimer. If you are the Author of this post and you think that we are not re-posting it under the realm of 'fair-use', please contact us earthangelshouse@gmail.com