This is an angelic prayer for those days when it just seems like everything is falling apart.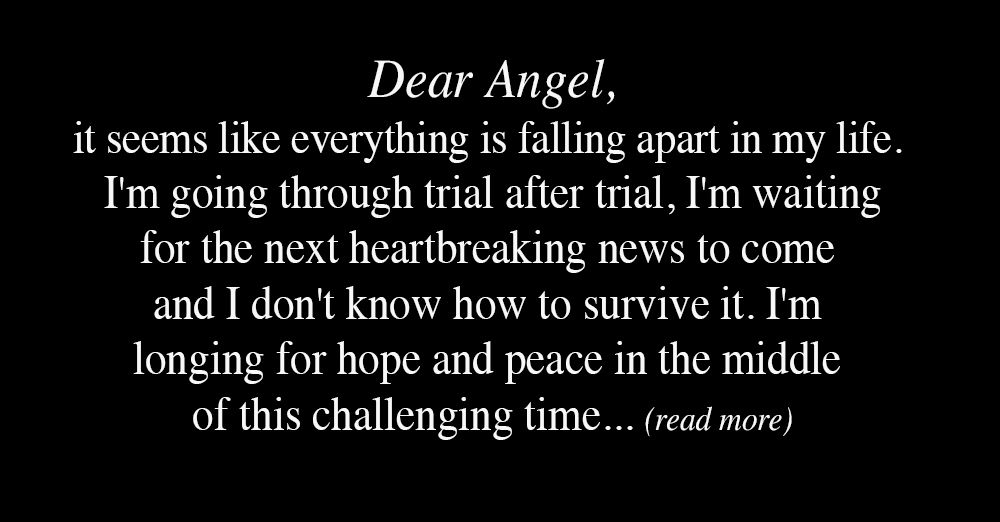 Dear Angel,
it seems like everything is falling apart in my life.  I'm going through trial after trial, I'm waiting for the next heartbreaking news to come and I don't know how to survive it. I'm longing for hope and peace in the middle of this challenging time. Please, spare me more trouble and pain. Embrace me, hide me under your wings and keep me safe till the storm passes by. Help me unveil the life lesson concealed within these tribulations. Despite the circumstances, let me experience peace, protection, and comfort. Remind me that when everything seems like is falling apart, actually it's only falling into place. Remind me that God's plans are always perfect and they are for my own good, even when I can not see the bigger picture.
Amen.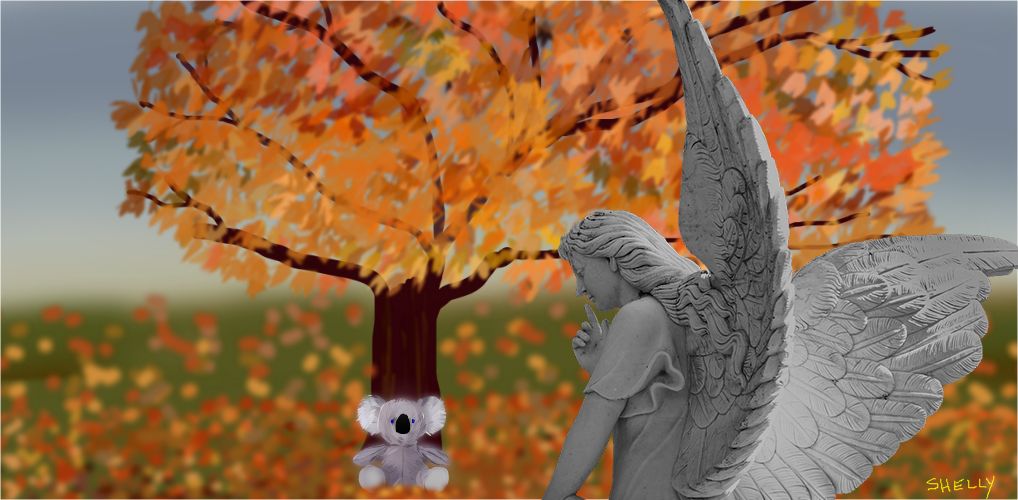 Eager for more angelic prayers? Blessings, protection, guidance...
Order now "365 Prayers to the Angels. Get your prayers answered and fulfill all your dreams with the help of the Angels." Kindle and Paperback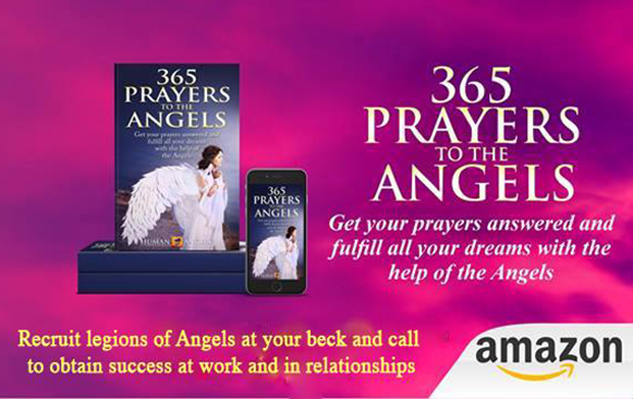 No matter what challenge you're encountering, no matter how hopeless a situation seems, nothing is impossible to your Angels! Just get ready to ask and be open to receive.
All you need to do is to invoke the Angels at your side and pray to them. 365 Prayers to the Angels is your daily tool to connect with your Angels. In this book you'll also find the 7 Golden Rules and a secret tool to make your prayers work amazingly. The positive outcome of your prayers to the Angels will increase dramatically when you start to use them!
Every time you ask for help, the angels fulfill their mission and you achieve your goals and live a miraculous life!