Do you feel tired, weary and discouraged? Try this angelic prayer.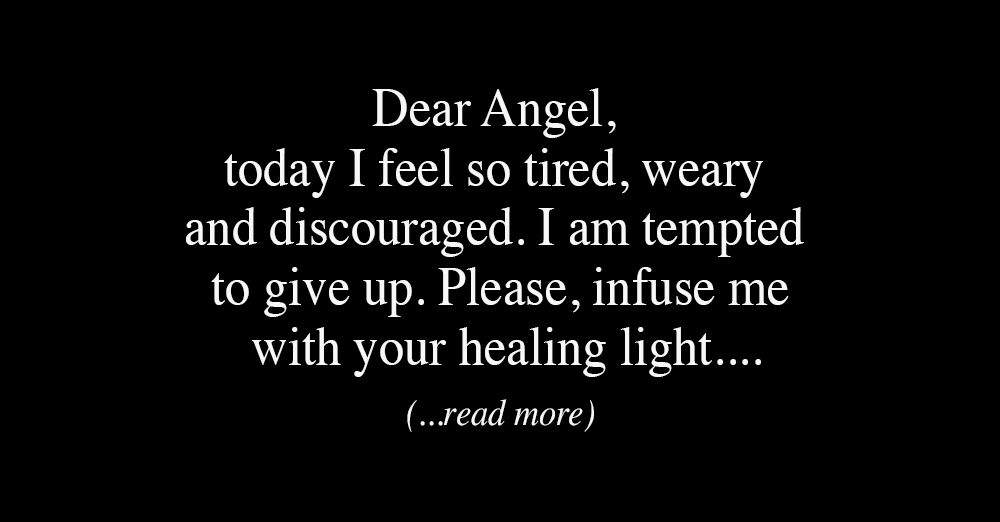 An Angelic Prayer for when you feel like giving up. Worries and sadness end where faith begins!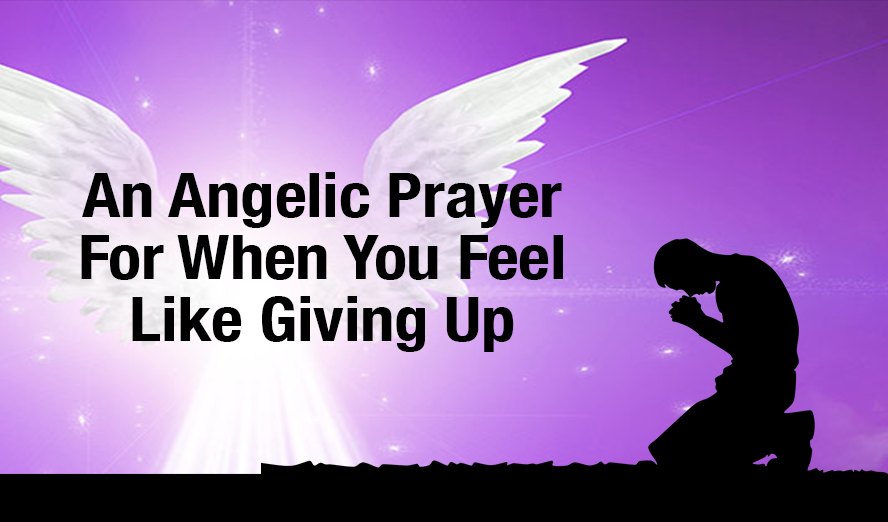 Dear Angel,
today I feel so tired and discouraged. I am tempted to give up. Please, infuse me with your healing light. Help me to be confident and cheerful. Make me trust completely into my happy ending. Whatever happens in my life and in the world, never let me be discouraged and bring me positivity on all levels. Please, infuse me with joy and delight. Give me the desire to sing, dance and laugh. Help me let go of control and worries and always remember that God has a plan for me and my job isn't to be in control: it's just to trust and go along with God's plan. Guide me to stop feeling sad and downhearted matter the reason so that I may feel happy and contented.
Amen.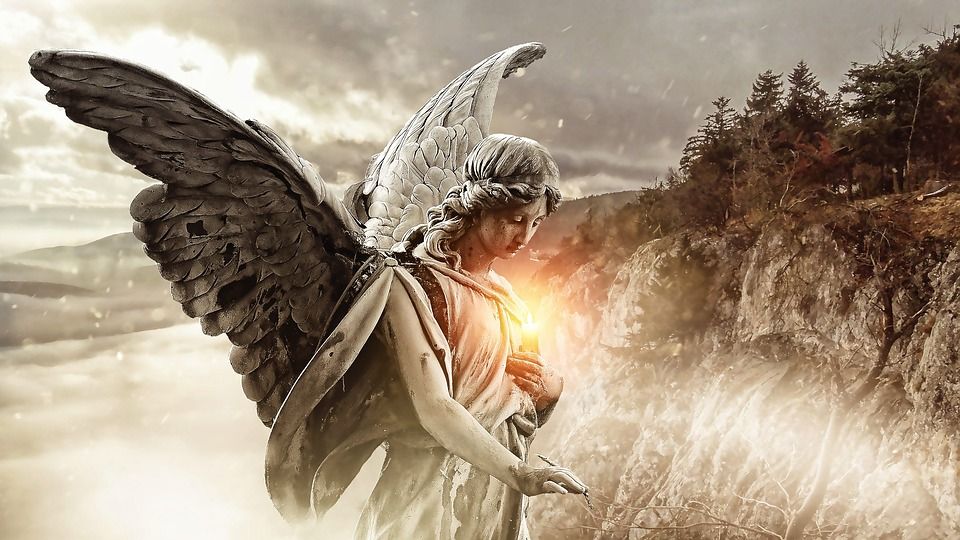 Eager for more angelic prayers? Blessings, protection, guidance...
Order now "365 Prayers to the Angels. Get your prayers answered and fulfill all your dreams with the help of the Angels." Kindle and Paperback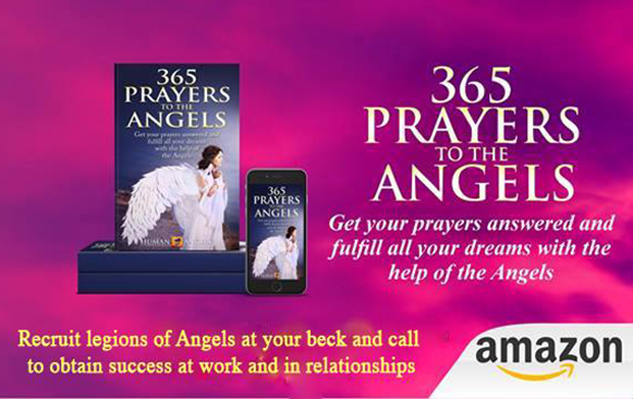 Get ready to ask and be open to receive. All you need to do is to invoke the Angels at your side and pray to them. 365 Prayers to the Angels is your daily tool to connect with your Angels. In this book you'll also find the 7 Golden Rules and a secret tool to make your prayers work amazingly. The positive outcome of your prayers to the Angels will increase dramatically when you start to use them!
Every time you ask for help, the angels fulfill their mission and you achieve your goals and live a miraculous life!