A Personal Message of Reassurance & Guidance from the Angels
Think of your Angels as your Divine Life Coaches. Follow their advice, rely on their ability to always help you, and you'll see miracles happen! Now take a moment to look at the four angels below and pick one that resonates with your spirit.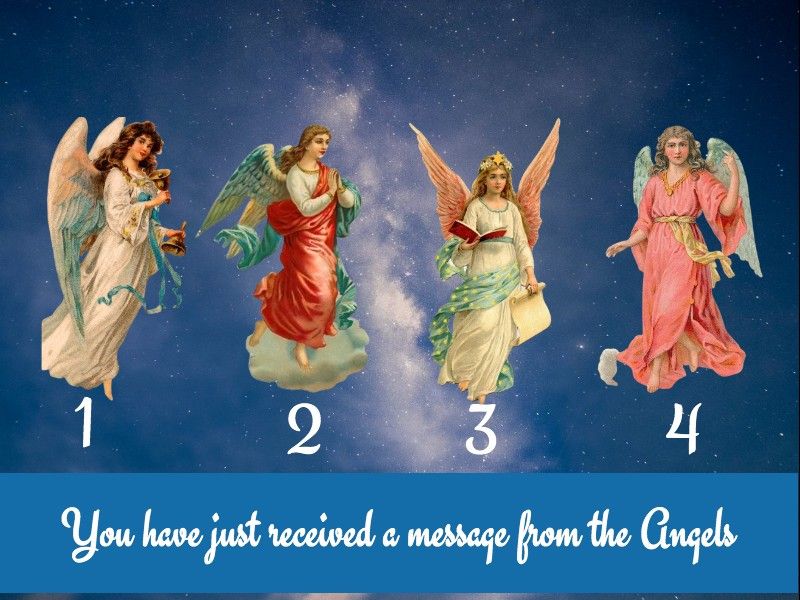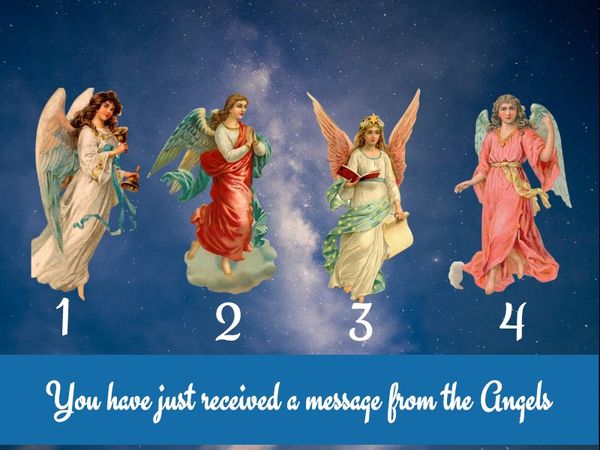 Angelic messages provide comfort and remind us of divine support. Trust their guidance towards light and love.
When you get messages from your angels, they are always for your highest benefit, directing you to fulfill your aspirations and bringing you pleasure, love, and serenity.
😇
The definition of the term "Angel" is "messenger," and they are known for their abilities in communications and leadership.
Angels remind us there was a perfect aspect to everything occurring, but there is much we can do to bring up a more harmonious condition throughout our lives, as we have been told. Their words provide us with insight into what any of us can do to better not our own lives but rather the status of the planet as a whole by doing what is right.
Protective angels are excellent advisors; you may consider them your exclusive Divine Life Coaches if you want. Their advice has always been to your most significant advantage, and they are always cheerful, unconditionally supportive, and extremely honest. Yet, they never make judgments or be unpleasant in any manner.
Therefore, you can always rely on your guardian angels to provide excellent advice, guidance, and possible insight.
Now take a moment to look at the four angels below and pick one that resonates with your spirit.
1. Be Kind to Yourself
Our destiny is built based on self-love. It is possible to transfer and offer that energy to everyone else when you are compassionate, understanding, and tolerant of yourself. We can only provide to others what we have already received for ourselves. When you more genuinely love yourselves, you will naturally extend that love to others, resulting in more successful relationships in growing.
All love, as well as all hate, originates from inside. Even in its most basic manifestations, self-hatred generates power in the environment, mirrored by other types of energy because like power attracts like force (Law of Attraction).
In addition, self-love releases loving energy into the world, intensifying and attracting more of the same. Loving oneself is the same as loving the rest of the world!
2. Engage in activities that bring you joy.
Pleasure is a very high-vibrational energy associated with the vibration of love. You transfer that energy toward others when you do activities that make you happy. Therefore, individual Personal Purposes are to assist others in a manner that brings us the most incredible amount of pleasure (By doing so, we can help raise the planet's energy).
You hurt everything in your life if you spend most of your time anxious, dissatisfied, or unhappy; it is exhausting! When it comes to Angel Messages, it is crucial to pay attention to; them not just for your own life but also for the welfare of others around you and betterment.
3. Put an end to the comparisons.
While comparing ourselves or our lives to others, we reduce our vibration, and our energy level drops.
Comparing is performed to make people feel good or help women feel bad; it is a no-win situation.
The only route you need to concentrate on is your own since the only individual you can influence is you. Allow other people to motivate and excite you and trust your abilities; feeling envious or judgemental is a clear indication of harmful energy.
4. Make an effort to find peace
World peace is achieved one individual at a time. The calmer you are, the more peaceful the world becomes due to the energy you emit. The first four principles work together to help you achieve more harmony in your life, but additional behaviors may help you achieve greater peace.
Mindfulness, intellectual expression, yoga, physical activity, eating healthy, energy healing, essential oil drifting, Chakra checking, and healing crystals are all effective methods of bringing more calm, positive energy into your daily life. Create a spiritual practice centered on this idea, and you will see a significant improvement in your life and the lives of others around you.