If you're interested in expanding your mind, learning more about the universe within and around you, and exploring the many ways this life can be experienced, then you've got to watch these movies and documentaries! Some of them are available on Netflix.
Watching movies that make you think, that help to expand your spirituality and consciousness, is a wonderful way to broaden your horizons, change your perspective, and allow your spiritual nature to flourish.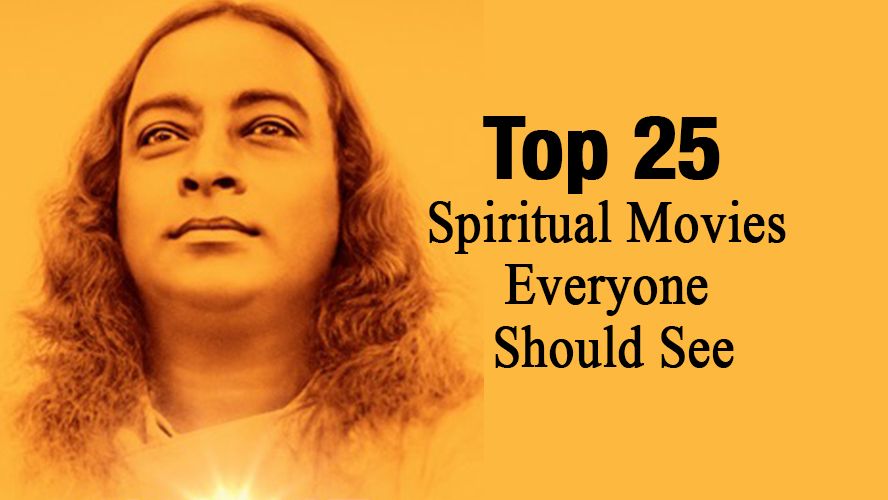 Here Are 25 Spiritual Movies That Every Seeker Must Watch:
In no particular order, check out our list of top 25 spiritual movies
This non-verbal documentary is a mind-blowing exploration of humanity and our role in our realities.
This normal man went on a mission to explore the power that gurus have on people – so he impersonates a guru and travels the world "healing" people. This eye-opening documentary is a humbling reminder to not place anyone on a pedestal.
3. I AM (2010)
There are only two questions that need to be asked: what's wrong with our world and what can we do to make it better? I AM explores the root of these questions and the solutions for a better life.
Unlock the secrets of life in this engaging and thought-provoking movie. With relatable stories and real-world solutions, you'll have a different perspective on life after watching this.
The eye is truly the window to the soul (and the universe) in this mind-bending movie. If you've ever questioned the possibility of reincarnation, you'll definitely want to press play on this one.
This timeless classic adaptation from the book of the same name by Neil Donald Walsh is a soul-satisfying and heart-warming story of rags to riches through the hand of God.
A companion to the book, this movie by Dr. Wayne Dyer explores the place deep within all of us that wants to be fulfilled, but first a shift is required. While this is a fictional movie, the sentiment is completely real and impactfully conveyed through story form.
Tony Robbins is known for his larger-than-life personality and unorthodox life coaching methods – and this documentary is in total alignment. If you're looking for clarity, empowerment, and self-love then this is the flick for you. This movie is also available on Netflix.
If you haven't seen this classic, stop what you're doing and watch it now! Based on the novel by James Redfield, this movie is an adventure tale of following your bliss and trusting the universe.
Another must-see for a solid spiritual foundation, The Secret is the product of the Law of Attraction as discovered by the author of the book by the same name, Rhonda Byrne. You can create the reality you want, and this movie will show you how. This movie is also available on Netflix.