Healing Prayer to Saint Raphael, the Archangel
Learn the healing prayer to Saint Raphael, the Archangel. For yourself and your loved ones.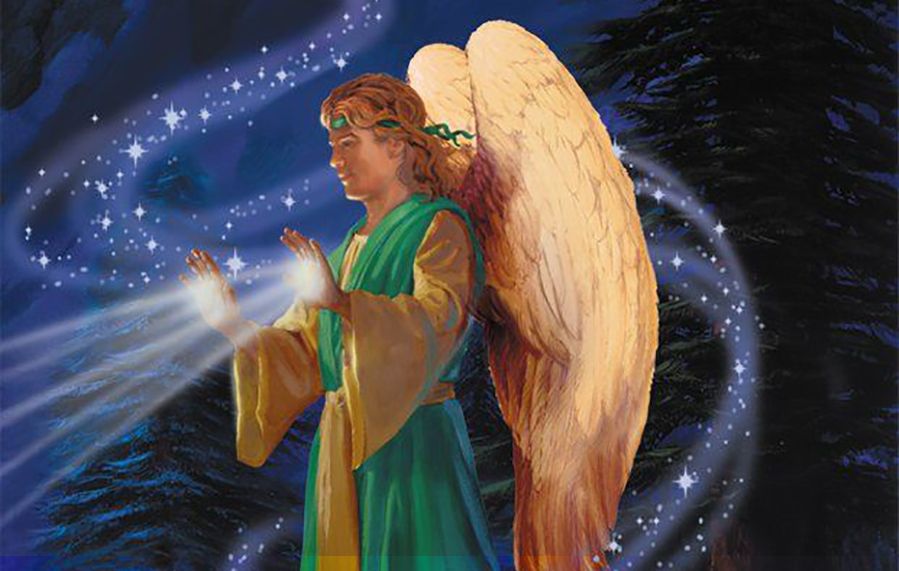 Learn the healing prayer to Saint Raphael, the Archangel, for yourself and your loved ones.

St. Raphael is one of the seven Archangels who stand before the throne of God. He is known as the healer.
Raphael's name means 'God's Healing.' St. Raphael helps bring healing to body and soul, charity, and deliverance. He is powerful and heals all forms of sicknesses in humans and animals.
Most of our knowledge of the Archangel Raphael comes to us from the Book of Tobias. Because of his mission as a wonderful healer and fellow traveler, guide, and counselor of young Tobias, St. Raphael is invoked for journeys and at any critical moment in life. Tradition also holds that Raphael is the angel that stirred the waters at the healing sheep pool in Bethesda.
Saint Raphael, the healer, is recorded as having helped Tobias make balms and ointments from fish to cure Tobit's (Tobias's father) blindness. In addition, the Archangel Raphael healed Abraham of the pain of circumcision, an operation the patriarch had avoided until late in his life. He also cured the disjointed thigh Jacob suffered while wrestling with the angel.
Saint Raphael is also called the Angel of Science and Knowledge. In addition, he is often referred to as 'Regent' or 'Angel of the Sun.'

Because of his bright countenance and his cheerful and companionable treatment of Tobias, St. Raphael is considered the most friendly of the archangels; it is imagined that he has the best sense of humor and the happiest disposition.
It is said that Raphael delights in bringing health and happiness everywhere he goes.
Saint Raphael Prayer
Blessed Saint Raphael, Archangel,
We beseech thee to help us in all our needs and trials of this life, as thou, through the power of God, didst restore sight and guide young Tobit. We humbly seek thine aid and intercession that our souls may be healed, our bodies protected from all ills, and that through divine grace, we may be made fit to dwell in the eternal Glory of God in heaven.
Amen.

St. Raphael's Prayer for Healing
Glorious Archangel St. Raphael,
great prince of the heavenly court, you are illustrious for your gifts of wisdom and grace. You guide those who journey by land or sea or air, consoler of the afflicted, and refuge of sinners. I beg you, assist me in all my needs and all the sufferings of this life, as once you helped the young Tobias on his travels. Because you are the "medicine of God," I humbly pray you heal the many infirmities of my soul and the ills that afflict my body. I especially ask of you the favor (here mention your particular intention) and the great grace of purity to prepare me to be the temple of the Holy Spirit.
Amen.
Reference: Healing Prayer to Saint Raphael the Archangel