Horoscope Reading: Are You Reading Your Horoscope Wrong in Magazines and Newspapers?
Horoscope reading is becoming increasingly popular. About 26 percent of Americans read their horoscope every day. Whatever the reason you have for reading your horoscope, most likely you don't read it the right way.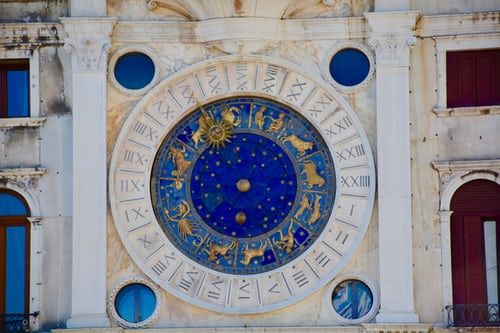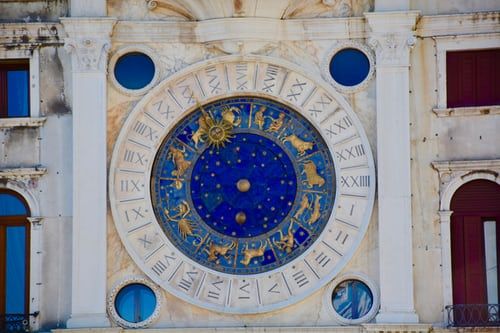 Are you someone who wakes up each day and opens a newspaper to read the daily horoscope to find out what the future holds? If so, this article is meant for you.
Horoscope reading is becoming increasingly popular. About 26 percent of Americans read their horoscope every day.
There are many reasons for reading horoscopes. Some think astrology can help predict their future while others read it just for fun. Whatever the reason people have for reading their horoscopes, most of them don't read it the right way.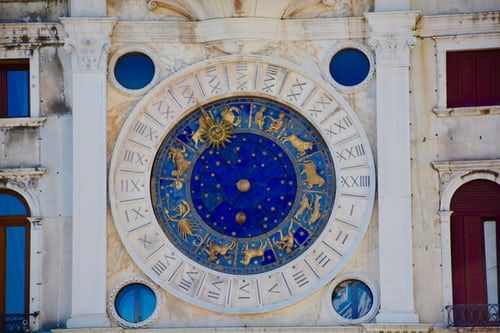 Image by Unsplash
Here's why:
The typical horoscope reader is aware of their Sun Sign based on their birth date. So, they turn to their magazine or newspaper to find out what is written about their sign. For instance, if you're a Scorpio, you look at the magazine to see what is happening in your life today.
But that is wrong.  By doing that, you're not actually reading about yourself but rather reading about another person's life, and the future events associated with them. Yet about 90 percent of all people read their horoscope this way each day.
Don't worry if you're confused, we'll explain.
When reading about your Sun Sign in the daily horoscope, you'll get information about your basic identity and you might also get valuable information on the general themes for you as well as those who share the same Sun Sign as you.
This is the beauty and limitation of the Sun Sign astrology used in creating daily horoscopes in magazines, newspapers, and online.
After all, it is not possible for millions of people to have the same experience as you on a given day. It does not make sense and no reputable astrologer would suggest that. The Sun Sign most people read is, by nature, limited in depth and scope, which explains why they are not 100 percent accurate.
What's the Right Way to Read Horoscopes?
The horoscope you're reading is based on your Sun Sign, which is dependent on your birth date. However, you can get a more accurate description when you read your horoscope if you are aware of your Rising Sun, which is found using your exact time, day, and place of birth.
For instance, if you're a Scorpio Sun and Aries is your Rising Sun, you can get a more exact horoscope interpretation by looking at the Aries as opposed to Scorpio.
But you should keep in mind that if you truly want to have a clearer understanding of yourself and what is likely to happen to you in the future, nothing is more reliable than a consultation with a professional astrologer. For instance, an accurate love horoscope can show you the horoscope signs you're most compatible with, in a relationship.
With a private horoscope reading, a qualified astrologer can help interpret your chart and give you a more accurate forecast about your love life and the major changes that will happen in your life over the years.
How Are Sun Sign Horoscopes Created?
Getting the reading about your Sun Sign in a horoscope comes with some value. For instance, you can gain some insight into the general theme for individuals who share the same sign as you. The only downside is that the information you'll get in your Sun Sign description might not apply to you personally.
Let us now look at how Sun Sign horoscopes are created. We'll give some explanations so you can understand why you might want to use Rising Sun when looking at your horoscope as opposed to your Sun Sign. The horoscope comes in four components:
·         Signs
·         Houses
·         Planetary Aspects
·         Planets
Always remember that a horoscope chart contains 12 Houses. Each House comes with a sign that rules it. Exact birth time is required to establish which signs are in the 1st house of a chart.
However, when it comes to Sun-Sign astrology interpretation for masses, the exact time is not required. Instead, the astrologer puts the Sun Sign at the 1st house to give an interpretation.
So when reading a horoscope for your Sun Sign, let's say Scorpio, we would assume that the Scorpio is ruling your 1st house, followed by Sagittarius on the second house, and Capricorn on the third house, etc.
But what if your first house starts with Aries? That would imply that by reading about Scorpios, you'll get an inaccurate reading.
So, if you need a description that is more accurate, you should read the horoscope description for Aries.

Read next: 5 Short Life Principles That Your Zodiac Sign Lives By