How To Attract The 7 Angels For Protection
Since ancient times, the 7 Angels, or Archangels, have been highly regarded and respected. Learn how to attract the 7 Angels for your protection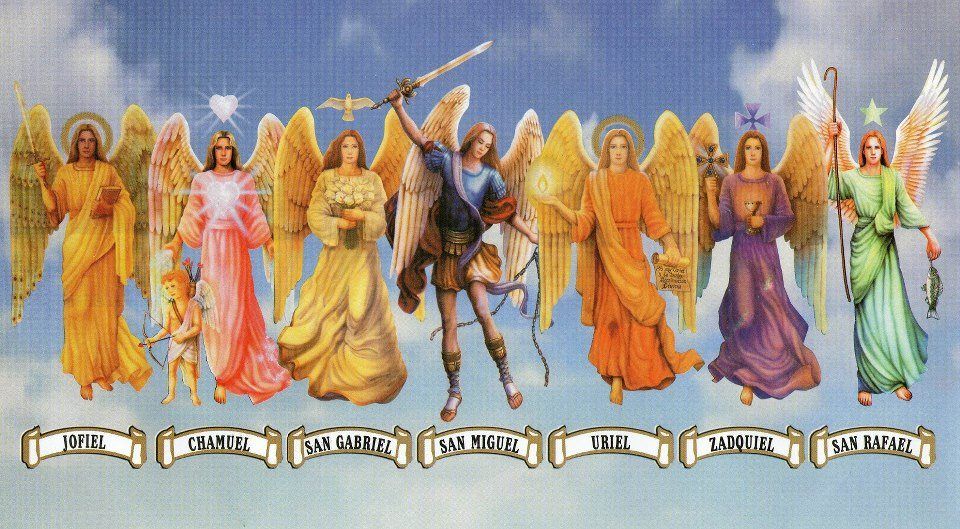 Since ancient times, the 7 Angels, or Archangels, have been highly regarded and respected. Learn how to attract the 7 Angels for your protection.
Since ancient times, the 7 Angels, or archangels, have been highly regarded and respected. They are called upon when you seek protection, guidance, or support.
😇
Each of the seven angels has a specific job and serves on a particular colored ray.
Archangel Michael serves on the blue ray and is the most powerful of the angels for protection. Call upon him for both physical and spiritual protection.
Archangel Jophiel serves on the yellow ray of illumination. Call upon him for wisdom.
Archangel Chamuel serves on the pink ray of love. Call upon him when you are seeking a resolution in love.
Archangel Gabriel serves on the white ray of purity. Call upon him for guidance in the order of your life.
Archangel Raphael serves on the green ray of divine healing. Call upon him to recover your mind, body, spirit, and soul.
Archangel Uriel serves on the ruby ray of peace. Call upon him when you seek guidance in creating a peaceful resolution.
Archangel Zadkeil serves on the violet ray of forgiveness. Call upon him when you seek forgiveness or have a problem related to this. He can help you fill your life with joy once again.
When you are ready to use your 7 Angels candle, you will need a few other things: a pen, a piece of unlined white paper, and something to light your candle with. On your piece of paper, write your intention, wishes, or prayers to the angels. When you are finished, sign your name and put the date under the intention. Next, fold the piece of paper toward you. Ensure you don't fold it away from you because then you are pushing out your intention. You may fold it a couple of times if needed. Finally, place your folded paper under your candle and light your candle. Ideally, you want to let your candle burn for seven days without blowing it out. If this isn't possible in your home, leave it lit when possible.
If you are specifically looking for protection for yourself or your family, use an Archangel Michael Candle. He protects and shields us from any unwanted negativity. He exposes the darkness to light and enlightens any darkness. He sheds protection and light over us to help us feel protected and safe. Ask Archangel Michael to help protect yourself or your loved ones from any harmful energy. It can be an ex-lower, negative energy, bullies, etc.
We All Need Protection, And the Angels Are Here to Help Us!