"You have nothing to fear but fear itself" is the decree of this Archangel. However it could also be changed to "You have nothing to fear but yourself."
Archangel Gabriel teaches us to stop getting in our own way and embrace the darkest parts of ourselves and the shadow sides of our personalities.
Connecting to Gabriel's holy light is thought to purify and rinse the etheric body of negative emotions and feelings transferred to you from another person.
His home in your body is the tummy or solar plexus, which is the center that connects us astral to other people. He is in charge of our gut instincts, our intuition and helps us make wise decisions and judgments.
Have you ever felt poisoned by the energies of another person? Do you constantly find yourself invaded or pushed around by angry, fearful, aggressive or controlling energies?
Gabriel is the Angel that can help you reform these relationships or detach from them completely.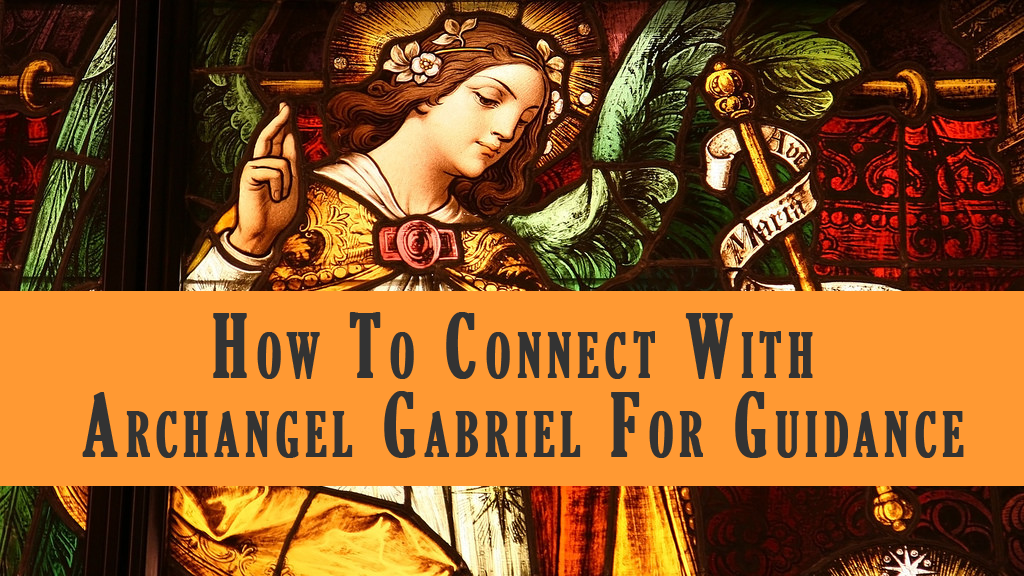 Gabriel can teach you to let go of people and situations that are unhealthy or bad for you. The energy of Gabriel can heal or replace gut instincts that have been injured by abusive childhoods, violence and traumatic stress. Gabriel is the light that you can take with you in the most challenging of situations and environments.
Gabriel is also the angel to pray to if you have done something wrong or find yourself in a fix and you just don't know how to get out of it. His light is associated with daybreak and the dawn of (satori) realization.
Gabriel is the one who can help you find your way out of the darkness. Gabriel also assists seekers in finding their correct spiritual path. He is one of the few angels that deals expressly with putting emotions and reactions in their proper places. Spiritually, Gabriel is the Grand Architect who rebuilds shattered souls and broken lives.
Practically Gabriel, he can help you with such mundane details as making to-do lists, scheduling, making long term plans, cleanliness, discipline, focus order and organization. He can make time accelerate or make it seem like it is standing still. He is also the angel to pray to if you are trying to achieve a long-term practical goal such as losing weight or saving money.
You can connect to this angel through nature. Gabriel is fond of butterflies and sunshine and can be seen in the twinkles of sunlight in the water.

Photo by Boris Smokrovic / Unsplash
His gemstones are the yellow topaz and the diamond. Carrying a yellow topaz is thought to prevent healers and psychics from picking up negative energies from toxic clients. When you feel like you have been punched in the gut, or like you have butterflies in your stomach, that is Gabriel warning you of a momentous event.
Gabriel is also the Angel of Connecting to Others. To connect to him light a yellow, white or gold candle. He is the Third Ray and connected to the solar plexus.
source spiritnow
Please Note: this article has been re-posted without prior written consent by the original Author. Link to the original article and site can be found above this disclaimer. If you are the Author of this post and you think that we are not re-posting it under the realm of 'fair-use', please contact us earthangelshouse@gmail.com