---
The holiday season can sometimes be bittersweet.
Holidays mean family, but sometimes our heart feels sad as we miss our loved ones in heaven.
But cheer up! Here are five ways you can honor your loved ones during the holiday season. Heaven is not as far away as you think!
How to Honor Your Loved Ones in Spirit During the Holidays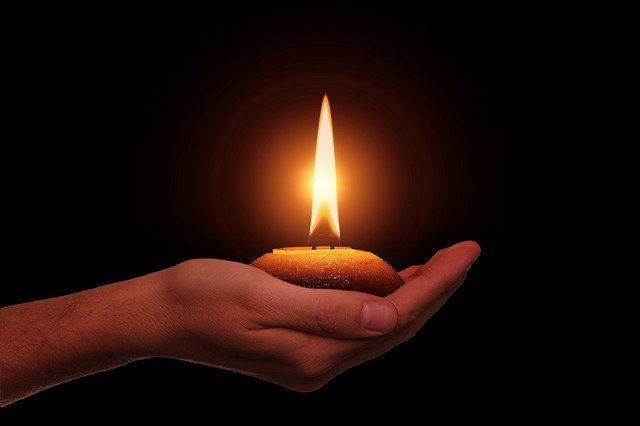 Image by Gerd Altmann from Pixabay
The Christmas holiday season brings with it fond memories of family gatherings as well as all of those special family traditions.
And when someone you love has crossed over the holiday season sparks fond recollections of the wonderful times you spent together with your loved ones during the holidays.
As a professional psychic medium clients often ask me for suggestions on how they can not only honor their loved ones during the holidays, but also make them feel included in the holiday celebrations.
If you want to honor your loved one, or ones in heaven, this holiday season, here are some fun and easy ways to get you started . . .
Five Ways to Honor Your Loved Ones In Spirit this Holiday Season:
1. Talk to them and ask them to join you with holiday shopping, baking, cooking, or something else that they used to do with you during the holidays.
Your loved ones in spirit can hear you – so talk to them! Better yet, request that they join you as you prepare for the holiday celebrations.
For example, if your mom loved to cook alongside you in the kitchen, ask her to join you. Did you and your sister enjoy holiday shopping together? Invite her to come along.
My dear friend Yolanda and her husband had a Christmas tree decorating ritual for the 42 years they were married. He has been in spirit for over three years now, but she once remarked that she continues their special ritual, talking with Manny and reminiscing about holidays of the past as they always had done.
"And when were done, admiring our tree and sipping wassail together (I just set a cup of wassail next to mine) I can truly feel his loving presence around me." Said Yolanda.
2. Cook a meal or side dish they love to eat.
Did your love one have a particular holiday meal or side dish they loved to eat during the holidays? Why not consider cooking that to share with your family and other holiday guests?
My father loved green bean casserole during the Thanksgiving and Christmas holidays, and every time I prepare it to go alongside our holiday meal not only does it please dad, but it also floods my mind with great memories of the holidays he and I shared together.
3. Select an activity to do that your loved one really enjoyed during the holidays.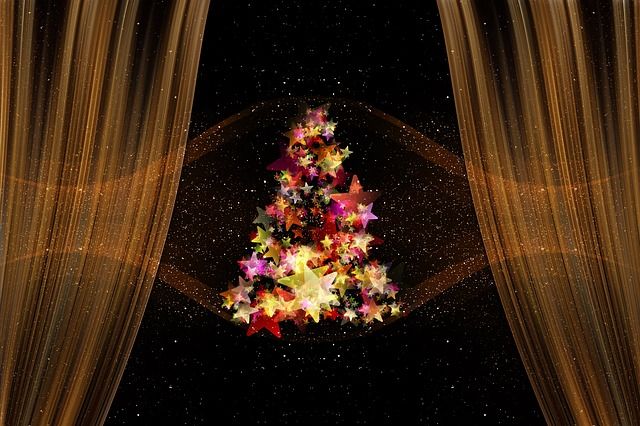 Image by Gerd Altmann from Pixabay
Adam transitioned in in spirit when he was 10 years old and his favorite book and movie in the whole world was The Polar Express. Pam, his mother said that their family have gathered together every year in order to honor Adam's memory. She said that although it has been ten years since Adam's passing, that this simple act of love pays huge dividends to her entire family by helping them to remember what a fun, loving, and adventurous son and brother Adam was.
You can play games your loved used to enjoy, or perform any other activities from enjoying a holiday sporting event, singing Christmas carols, or simply listening to your loved ones favorite Christmas songs. There's no limit to your creativity here, and I guarantee that your loved ones in spirit really appreciate your effort.
4. Have a special toast in their honor.
One of my family's favorite holiday traditions is to toast our loved ones in spirit just prior to eating our holiday meal. To make it more personal, each family member shares a treasured memory.
Although this sometimes may bring tears of sadness from a heart still stinging from loss, more often than not it brings lighted hearted laughter resulting from funny memories; which always have a way of bringing with it tears of joy instead!
5. Add an extra place setting for your loved ones at the dinner table.
This is a fabulous way to honor your still present loved ones during the holidays, as well as your loved ones in spirit; and this simple, loving gesture is deeply cherished by everyone present.
What do you do when there are many loved ones who are in spirit that you are honoring, and when you're short on table space? Easy! Just have one place setting in memory of all of your loved ones in spirit.
In our home we call this the Honorary Place of Love. And don't worry, I promise that you will not hurt anyone's feelings or make them feel left out if you did not give everyone their own special place at the table!
Learning how to honor your loved ones during the holiday season can be a fun way to not only continue to carry their legacy forward, but it is also wonderful way to let your loved ones in spirit know that they are still loved and valued on the earthly plane. And more importantly, it is a terrific reminder that you're never alone during the holiday season, because your loved ones are surrounding you with holiday cheer.
Article Source: originally written by Dar Payment and published on darpayment - reposted with permission from the Author
Read next: An Angelic Prayer to Connect with Your Loved Ones in Heaven