10 Life-Changing Lessons from Confucius That You Can Apply to Your Everyday Life
Confucius was the greatest Eastern philosopher of all time. Today we would like to present 10 powerful teachings based on the philosophy of this revered Chinese thinker.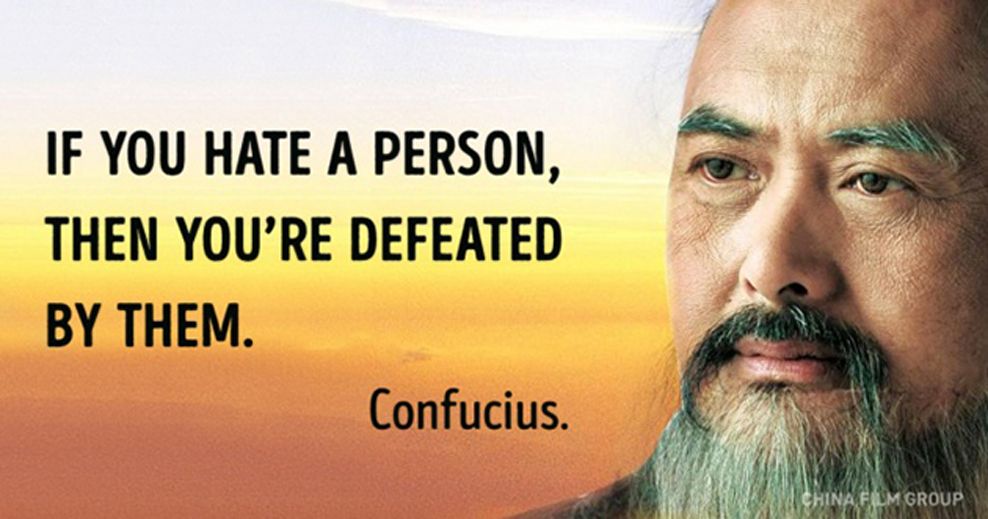 Confucius was the most significant Eastern philosopher of all time.
His beliefs emphasized personal and governmental morality. Confucius taught people the rules of social relationships, justice, and sincerity.
According to the Stanford Encyclopedia of Philosophy, Confucius was born in the domain of Zou in modern Shandong Province, south of the larger kingdom of Lu. A date of 551 BCE is given for his birth in the Gongyang Commentary (Gongyang zhuan 公羊傳) to the classic Spring and Autumn Annals (Chunqiu 春秋), which places him in the period when the influence of the Zhou polity was declining, and regional domains were becoming independent states.
Confucius believed that the key to achieving a harmonious society was practicing proper conduct and respect for authority. Confucius saw education as a process of constant self-improvement and held that its primary function was training noblemen.
Confucius thought that the rites, or ritual —encompassing and expressing proper human conduct in all spheres of life—could steady a man and anchor a government and that their practice should begin at home. "Give your parents no cause for worry other than your illness," he said.
Today, we would like to present ten powerful teachings based on the philosophy of this revered Chinese thinker.
1. It does not matter how slowly you go as long as you do not stop.
2. Never form a friendship with a man who is not better than you.
3. When anger rises, think of the consequences.
4. When it is obvious that goals cannot be reached, don't adjust the goals, but adjust the action steps.
5. If you hate a person, then you're defeated by them.
6. What the superior man seeks is in himself; what the small man seeks is in others.
7. Wherever you go, go with all your heart.
8. Give instructions only to those people who seek knowledge after they have discovered their ignorance.
9. Looking at small advantages prevents great affairs from being accomplished.
10. If they spit at you behind your back, it means you're ahead of them.

Follow these wise life lessons, and you'll see how your life will improve!