Where is Your Relationship Going? Choose The Happiest Couple in the Picture to Find Out
Where is your relationship going? Take this test: look at the picture and choose the happiest couple. It will tell you what's going on in your relationship.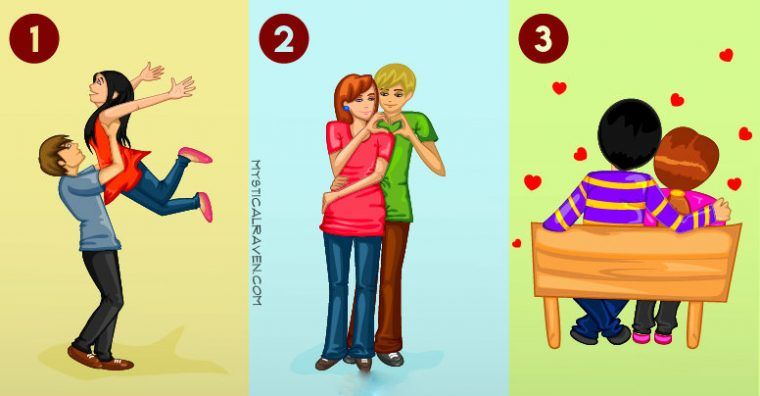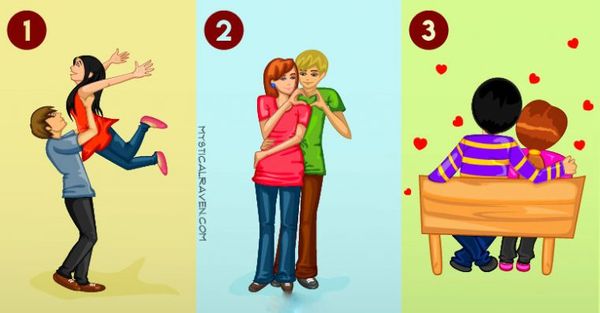 You, we and everyone else in the world perceive Love in different ways.
Love is an exhilarating feeling that has different definitions. The ancient Greeks called Love "the madness of the Gods."
Psychologists say it is a "strong desire for emotional union with another person. "Shakespeare writes, "Love is blind, and lovers cannot see." Finally, Aristotle said, "Love is composed of a single soul inhabiting two bodies."
So today, we will do a simple test to see how you perceive happiness in a relationship and what it says about the way you love.
It's not that hard. All you've to do is choose a couple from the three below who you think is the happiest together. Then, try to choose one in 60 seconds or less for it to be almost accurate!
Couple #1
You are the kind of person who believes that both people in a relationship need to make an effort if both want to be happy. It's a two-way street. You are independent and can stand on your own two feet without depending on anyone. You base your relationship on kindness, comfort, and spending time together. When in a relationship, it will be an essential part of your life.
Regarding how you act when in Love, your relationship is fired with passion! You're not the person to make everything you guys do public. You know that posting pictures or showing the world your relationship does not matter because that world is just virtual. You'd much rather live in the real one and experience it together. But you live in the moment too!
Couple #2
You are the kind of person who is a hopeless romantic. You believe in eternal Love. You feel that both people in a relationship should go to the moon and back to make their partner happy. A relationship is valuable to you because of the happiness, emotions, and mutual efforts invested in strengthening the bond. You thrive as a person when you are loved.
Compared to Couple #1, you prefer the world to see how happy in Love you are. It is almost like you want to scream to the world and show everyone your significant other. Though harmful, people might get tired or annoyed at your happiness. Even if it's a good thing, they will not be happy to see your relationship ever progress. Once in a while is alright, so keep that in mind.
Couple #3
Purity and beauty are what can characterize your relationship. You can grow and develop hand in hand with your beloved when you are loved. You are ready to share the difficulties of life with your partner. At the same time, you can give freedom to them if needed. There is no greater happiness for you than knowing that you are loved. You want to be loved for what you really are.
You and your partner are pretty mature. You trust each other, and you know that other people's opinion of you doesn't matter all that much. You know that showing how happy you and your partner are to the whole world isn't the primary goal of your relationship. You think about the present and future, too, just a little.
It's really cool, especially in our time.
Article reference: mysticalraven.com