Which Leaf Do You Like The Most?
Psychology Test. Your favorite leaf will tell al lot about your personality.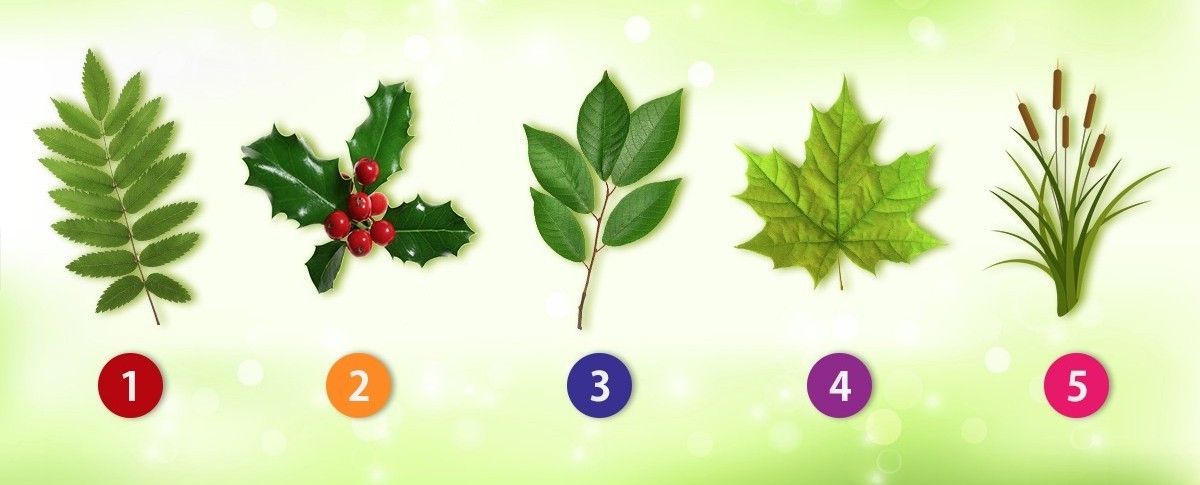 ---
Psychology Test. Choose the leaf you like best. Your favorite leaf will tell al lot about your personality.
1. You have an adventurous spirit.
You are courageous and you always speak your mind! You don't care about appearances and you always strive to to live your best life. You're not afraid of challenges and you're always growing as a person. You are very truthful to yourself and to others and you never pretend to be something that you are not.
You may not realize this, but there's a good chance that many people around you admire you for your honesty and you're straightforward approach to life!!!
2. You're realistic, dynamic, and independent.
Independent and realistic, you are sure of your life and the path you are currently traveling. You are a brave and giving person who is ready to sacrifice themselves for the happiness of the people you love.
You're dynamic and you feel it's important to follow your heart instead of following the crowd or hopping on any trends or fads!
3. You're perceptive with amazing insight.
With a quick and flexible intelligence and understanding, you analyze the world with incredible insight. It is very important to have time only for you because you need time to organize all the amazing thoughts that are racing through your mind.
You're good at giving advice and you notice things that most people do not even see!
4. You're optimistic & have a joyful spirit.
You are someone who has a naturally calm temperament. As you do not get upset and you have an optimistic attitude, you find happiness more easily and more often than others.
You have an optimistic approach to life, and even when tragedy strikes you're able to pull yourself up by your shoestrings! Your spirit is joyful by default!
5. You're intelligent & free-spirited.
You have a free and interesting mind, living a boring life does not interest you at all. You have interesting ideas and insights that no one else would have thought of.
You believe in yourself and have no need to put others down to make yourself feel better. You're generous with your time, with your love, and with your emotions, and you're valued by others for this important trait!
Source: via wakeupyourmind.net
Please Note: this article has been re-posted without prior written consent by the original Author. Link to the original article and site can be found above this disclaimer. If you are the Author of this post and you think that we are not re-posting it under the realm of 'fair-use', please contact us earthangelshouse@gmail.com
We own no copyright for the images. They were taken from the article