Choose Your Angel and Receive the Message You Need to Hear Right Now
Discover Your Guardian Angel and Receive the Guidance You Seek Today. Choose Your Angel and Get the Message You Need to Hear Right Now. Start Now!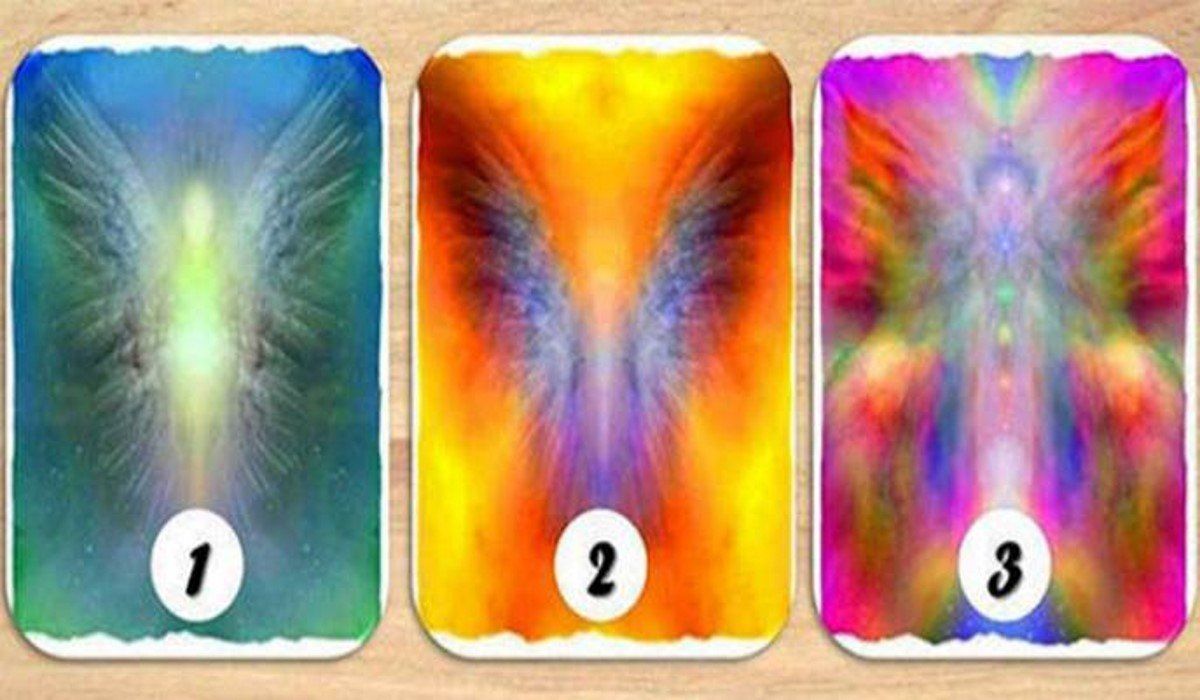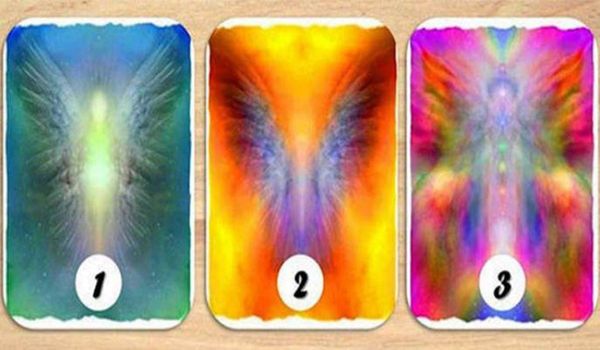 Have you ever felt like you could use divine guidance in your life? Well, look no further! In this exercise, you get to pick an angel and receive a message tailored specifically to you.
Whether you need words of encouragement, a reminder to stay patient, or a push to take action, your angel has the perfect message for you. So go ahead, choose your angel, and let's see what they have to say!
Select one of these 3 angels and receive a message that you must listen to at this stage of your life!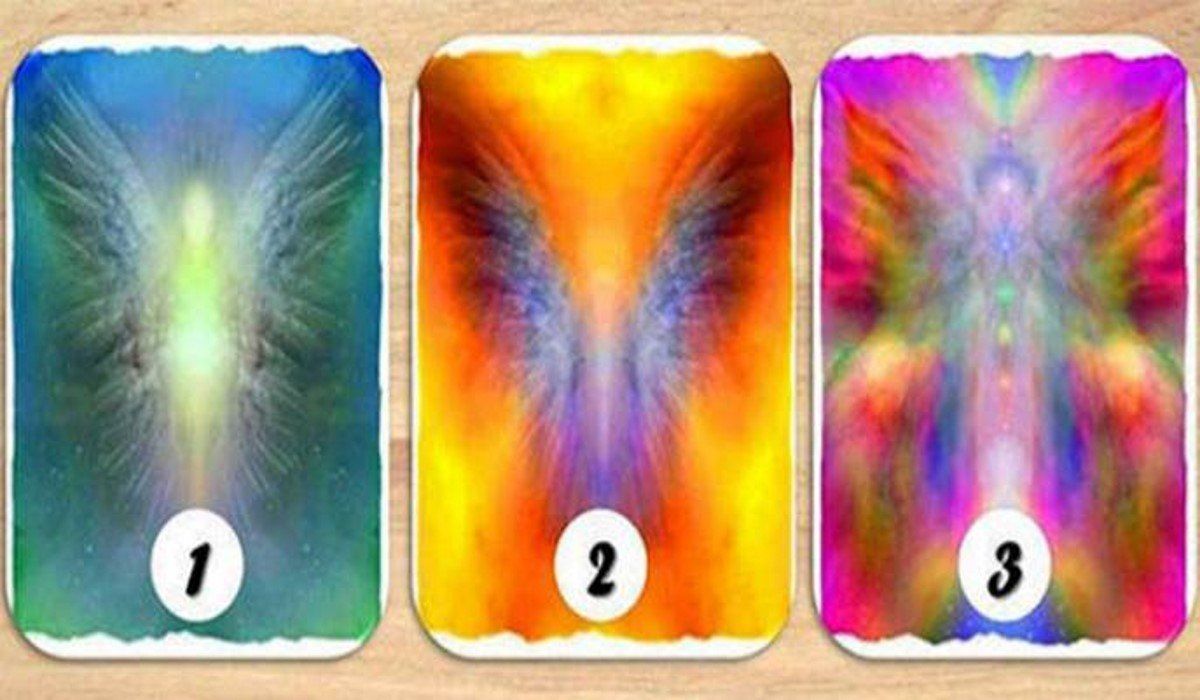 Angel number 1:
Everything will be fine: the days and weeks are full of joys and sorrows. But first of all, they are always full of various problems. Of course, very often, you ask yourself questions like: "When will I see the results of my work? When will I have more clarity on what I want from my life? What should I do at this point in my life?"
Everything that should happen will happen! Don't despair, don't hang on to time. Now you should work only with love, will, courage, and, above all, believe in yourself and in your life. In the end, everything will be fine, and if you see that everything is not yet in place, it is only because time has not yet arrived. Keep hoping, and you'll see that life will smile at you!
Angel number 2:
You have plans and projects that you always leave out of reach because you repeatedly think it's not the right time. You can find excuses like "I'm not ready," "I have no money," "Now is not the time," and "I am very busy," and therefore, you lose days, months and years and end up doing nothing.
Your angel wants to remind you that your time is now! It is never too late to build and plan your life plans again. You're still young! Youth is a state of mind, so you must be brave, love your mind and soul, and give yourself the opportunity to embody all these dreams.
Angel number 3:
Life is a school. It's true; it constantly checks you because it repeatedly wants you to learn everything you need to know for a successful future. Each situation in your life offers you a unique and exemplary goal.
Now it's time not to hesitate and move on with what you are doing. You don't have to give up. Continue and believe because the best is yet to come.
---
Call the Angels, and pray to them. Your wishes and dreams are immediately fulfilled as soon as you realize the power of teaming with your Angels. Nothing is impossible for them to handle.
Now, would you like to get all your prayers answered and fulfill all your dreams with the help of the Angels?
An Angelic Prayer to Defeat Your Fear of Failure and Unleash Your Greatness

Pray this Angelic Prayer to release any self-defeating attitude, overcome your fear of failure and unleash your Greatness.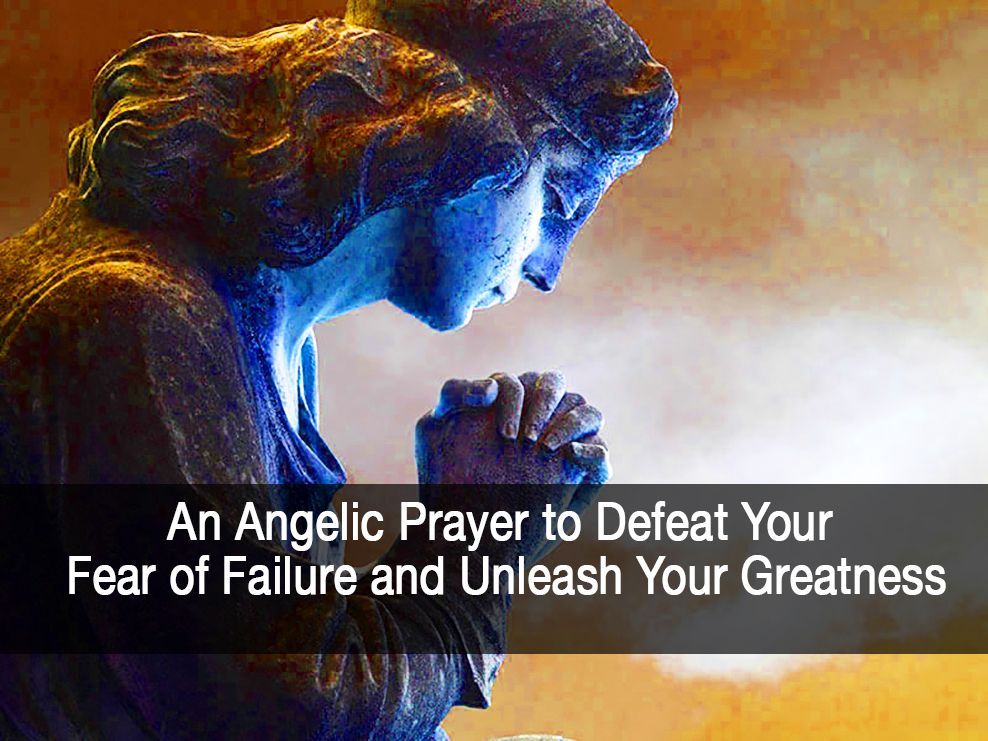 Dear Angel,
Please help me let go of my fear of failure. With your mighty sword of light, please defeat every evil power and obstacle hindering my growth and blocking my blessings. Lift me up wherever and whenever I stumble and fall. Never let discouragement and insecurity keep me from reaching my goals. Infuse me with self-worth so that I may have no doubts about my ability to succeed. Help me not sabotage myself with pessimism and self-limiting assumptions. Keep me from being discouraged because of fears and a lack of confidence. Guide me to release every self-defeating attitude that stands in the way of my own fulfillment. Fill me with bold confidence and erase all self-doubts. Guide me to unleash the greatness inside myself and unlock the power to break through any limits and any fear of failure so that I may create the life I desire and deserve. Amen.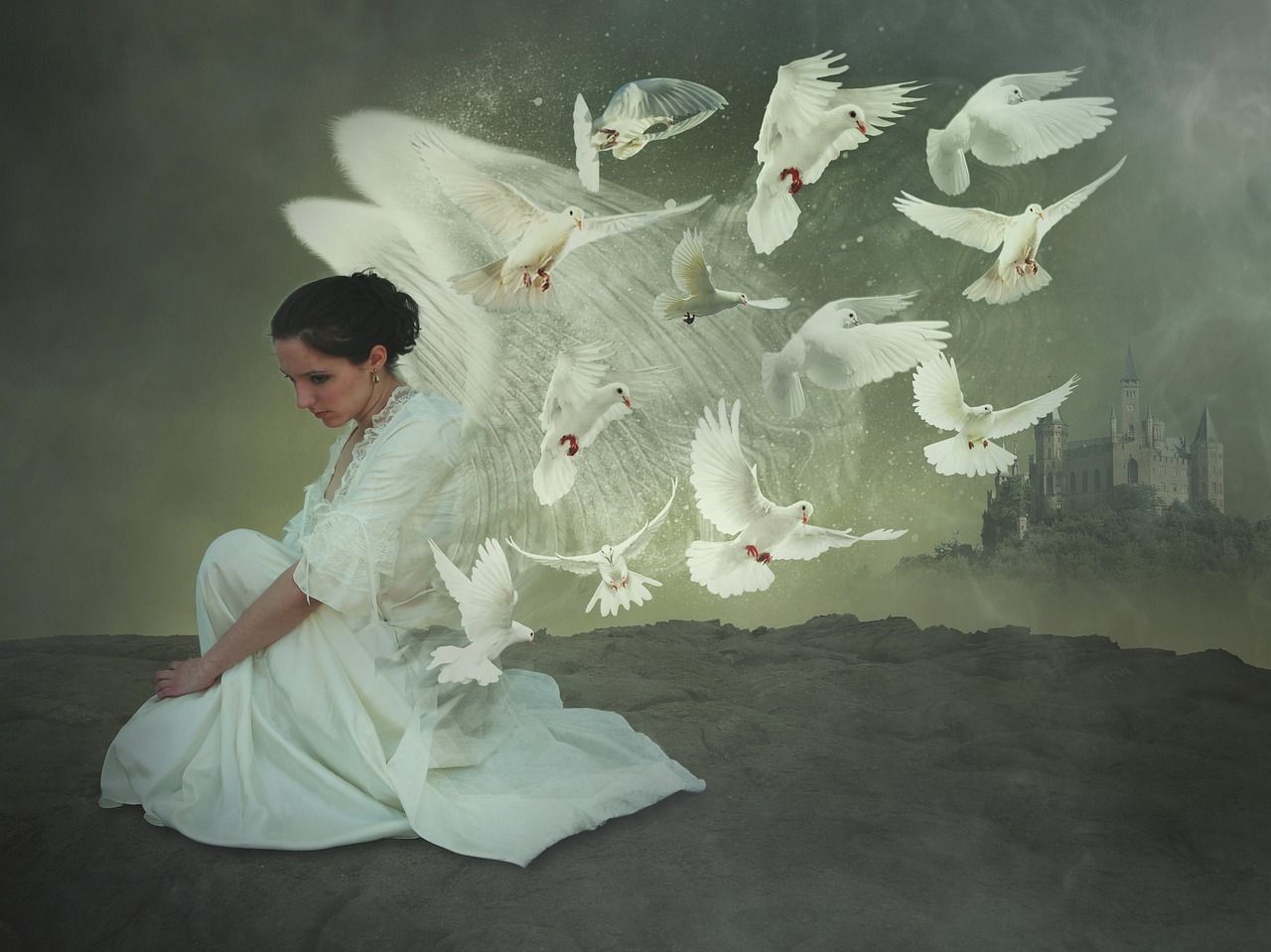 An Angelic Prayer To Heal Sadness And Feelings Of Loneliness
Are You Feeling Lonely, Lost And Depressed? Pray This Angelic Prayer To Heal Sadness And Feelings Of Loneliness.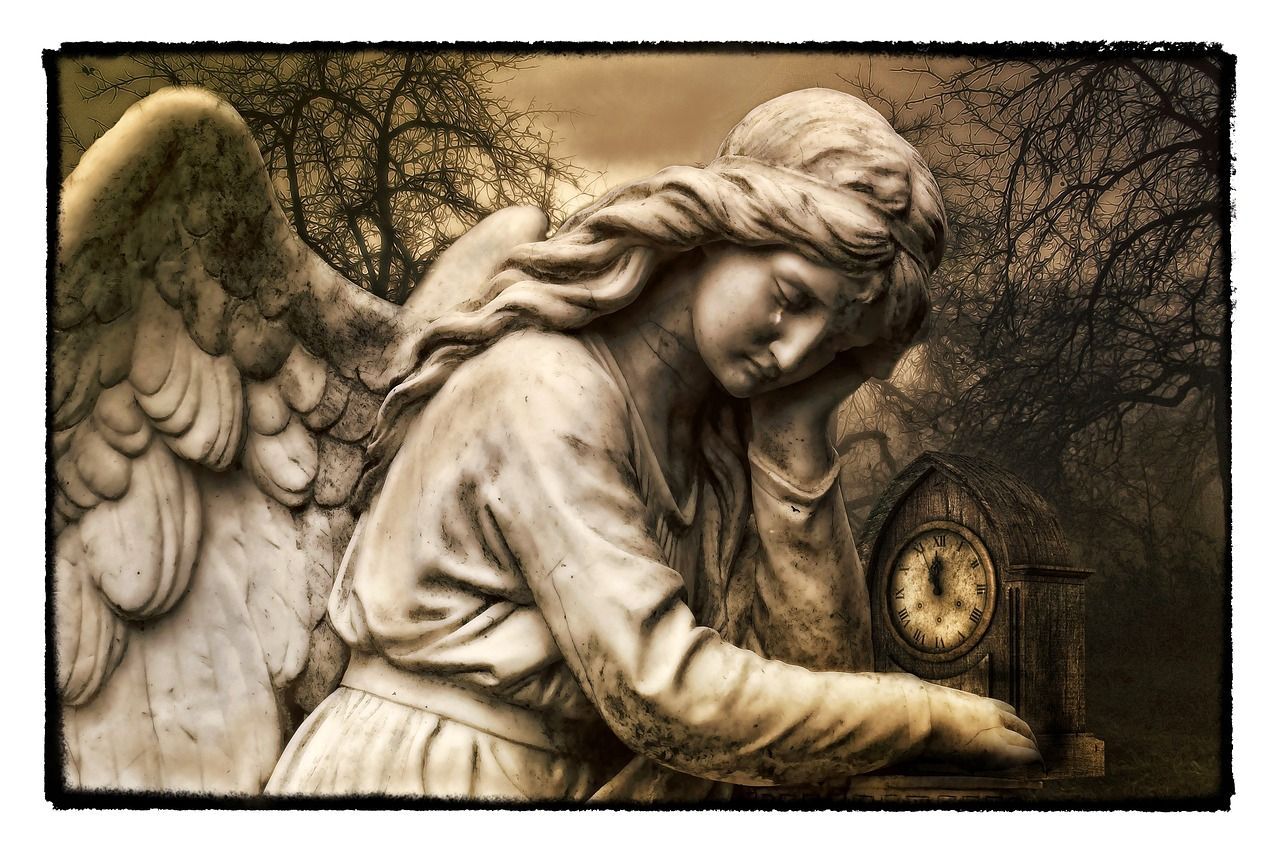 Dear Angel,
when I feel powerless, when I feel hopeless, when I feel weak, please, remind me that even with a little faith, as small as a mustard seed, I can move mountains. Help me release fears, doubts and restrictive beliefs so that I may embody the spiritual power within myself. Cleanse me from any self-limitation and make me a generous and powerful miracle worker. Purify me so that I may let the light of the Divine shine in my life and throughout my life. Offer me the confidence I need to go forth so that I may see the miracles that arise from believing and trusting. Amen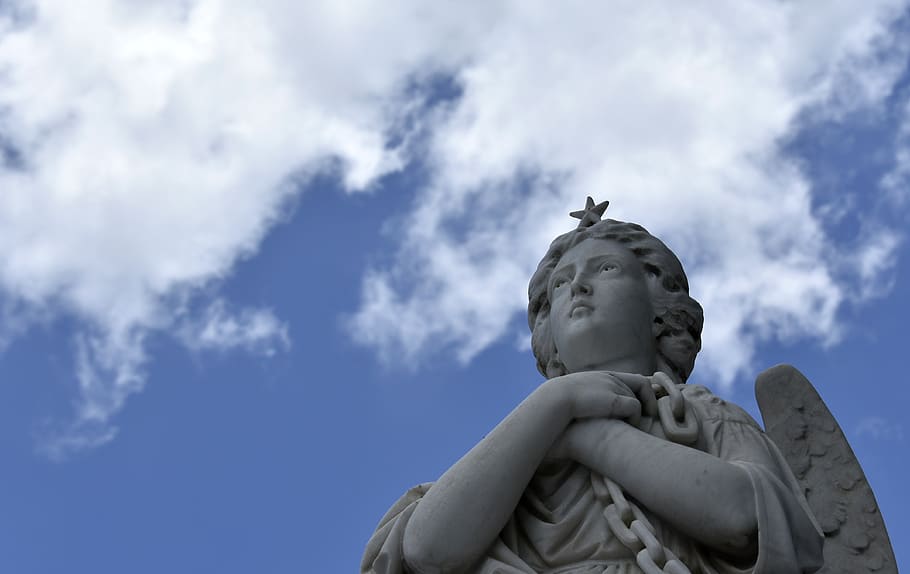 Remember this: every prayer is being listened to, at any time, by your Angels. Every prayer is answered, and Grace is always granted. Angels unconditionally love you.

Imagine that your desire has come true. Do not focus on 'how' it has happened, but only on the fact that it 'has happened'.
Imagine what you would like to achieve in your life, then start to feel as if you have already achieved it. In a prayer, what always matters is the feeling of being and having what you wish for.
Imagine, for example, that you wish help from your Angels in manifesting a new job. You'll have to be in fine-tune with what you want and 'see' yourself in your new job. **You need to dive deep into the vibes and feelings of having what you want to create.** When you set an intention with a mindset of openness to receive, you affirm that what you are seeking is already being provided, is already created and made available for your use.
As you learn to clear out blocks, patterns, and karmic connections that no longer serve you, you can better receive your heart's desires. You start to see that all is in Divine Order and you can relax more into acceptance of what flows in your life.
Be Grateful
To thank the Angels is really important, but not for them because giving is their true nature. They give for the pure joy of giving. To thank them is important for you because gratitude always brings more blessings. The feeling of gratitude is like a signal that you send to the Universe, showing that you are open to receiving. It's like a powerful magnet that attracts complementary energies into your life.
This is why you have to send your gratitude to the Angels even though they have no need for thanks.