There is nothing wrong with feeling sometimes downhearted.
If someone would ask you to describe your current life situation, what would be your answer? For example, would you say that you are happy and satisfied, or are there aspects of your life that no longer make you feel good?
If you feel that you 𝗮𝗿𝗲 𝗻𝗼𝘁 𝗹𝗶𝘃𝗶𝗻𝗴 𝘁𝗵𝗲 𝗹𝗶𝗳𝗲 𝗼𝗳 𝘆𝗼𝘂𝗿 𝗱𝗿𝗲𝗮𝗺𝘀 and you need help and guidance to fix problems but do not know how to do it, this Prayer is for you.
It's a Prayer to cheer you up and help you regain self-confidence, happiness, and the joy of living!
Dear Angel,
my heart feels lonely and my soul has lost courage. Please, whisper in my ear that I am always loved and worthy of the best. Surround me with comfort and ease. Shower me with blessings and flood my path with your glowing light. My dear Angel, please, cheer me up, give me confidence in the face of uncertainty and joy in the face of suffering. Help me find myself when I feel lost. Please, let me rest underneath your mighty wings of love and dwell within your blissful heart.
Amen.
The Prayer you just read is taken from our new book of prayers.
It is called Dear Angel...Prayers for Healing Miracles, Protection, Guidance, and Financial Blessings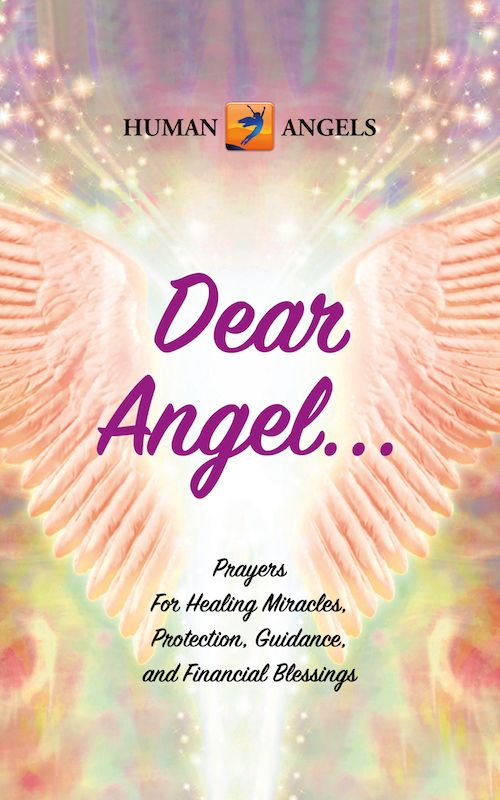 Kindle and Paperback, on Amazon