Best Prayers For Deliverance And Healing
Prayer For Deliverance From: The Power Of Darkness; Generational Curses; Addiction; Evil Spirits - Prayer for the Healing: Of Your Loved Ones; Of The Unconscious; For a Healing Miracle
Together as a close-knit team, you and your Angels are invincible. Praying to the Angels for deliverance and healing does not mean putting God aside but honoring the gift He has given us, putting our invisible and faithful helpers at our side: the Angels.
Prayer For Deliverance From The Power Of Darkness
Dear Angel,
I ask for your protection from any dark energy. Please shelter and protect me from all evil. When darkness surrounds me, never let me lose sight of your ray of light. Please force the rulers of darkness, spiritual wickedness, and all the evil spirits to stay away from me. I ask to be set free and purified by the power of your pure love. Purify my mind, heart, body, soul and spirit, possessions, home, and family from all negativity. Please encompass me in your blessing and protection. Shelter me under your wings as an impregnable fortress and keep all evil away.
Amen.
Prayer for the Healing of your Loved Ones
Dear Angel,
I pray for you to help my loved ones, family members, friends, and acquaintances that are now dealing with physical issues. Please, bless them with your compassionate care. Hold them in your loving arms. Help them to know that you journey with them and that you are holding their hands. Surround them with your heavenly peace and remind them that all things are possible for those who believe. Fill their bodies, from the top of their heads to the soles of their feet, with your healing light and make their hearts overflow with strength and hope.
Amen.
Prayer For Deliverance From Generational Curses
Dear Angel,
Please help me break all generational curses that cause me misfortune and sadness. Watch over my family and me and cover us with your shield of protection against them. Nullify them, set me free from all the curses brought by the faults of my ancestors. Please, help me heal these weaknesses and emotional wounds passed through the blood from generation to generation. Guide me not to go through life struggling with the same chains and issues that my parents also struggled with not to be transferred to my children or my children's children. Never allow my children and the children of my children to suffer because of unresolved generational issues. Instruct me, set me free from all generational curses, now and forever, for my own sake and the sake of my future generations.
Amen.
Prayer for the Healing of the Unconscious
Dear Angel,
Please heal every shadowy part of myself that is still unconsciously wielding its obscure power over my life. Shine the light of your blissful love into the deepest corners of my soul. Guide me so that your bright light may illuminate all that has been hidden. Please, heal this brokenness in my heart. Heal the pain caused by the emotional wounds still lurking in my unconscious so that none of them may cause me to feel anguish and distress ever again. Stand by my side. Guide me away from these emotional wounds into the peace and serenity of inner healing. Cleanse my unconscious, purify my dreams, and wash my heart and mind with the purity of your heavenly love. Grant me your guidance so that I may transform my brokenness into a bles­­sing and move forward with a healed and gra­­te­ful heart.
Amen.
Prayer For Deliverance From Addiction
Dear Angel,
You have already helped me in the most challenging times. With your healing power, I ask that you lead me away from my drug/alcohol/pills/food/sex addiction. I feel trapped by my thoughts, fears, and compulsive behaviors. I pray to you for the miracle of recovery. Please, free me from the chains of this addiction. Free me from manifesting these self-destructive tendencies and dangerous patterns of behavior. Open my heart to your healing power. Help me find the strength to overcome my addiction. Calm my soul and bring peace to the stormy sea of my thoughts. May your loving presence illuminate the darkness in my heart and bring lasting serenity to my mind. Dear Angel, help me not cause my loved ones to suffer anymore because of my addiction. Comfort them and fill their hearts with the light of hope. Strengthen me in the work of recovery and, to those who care for me, give compassionate understanding and unshakable love. Remain always at my side to chase away all evil temptations and fears of failure during my recovery. Guide me to choose light instead of darkness and strength instead of weakness. Please, help me take the reins back, be free, happy, loved, restored, and redeemed.
Amen.
Prayer for a Healing Miracle
Dear Angel,
I pray for your miraculous healing today. Please assist me and help me heal. I surrender to you all my hurt, pain, worry, and fear about my health. Ease my distress, restore health to my body, and confidence in my spirit. Please guide me to whatever (rest, medicines, spiritual tips, alternative therapies, diet) may immediately return me to complete well-being. Drive away from me all forms of sickness and disease, now and forever. Infuse me with your blessing light so that I may feel restored to total well-being. Let your healing energy surround me, flow through me. Let the warmth of your divine light pass through my body and renew, regenerate and recharge all my cells. Pour peace, love, and bliss into my veins. Embrace me and make me feel joyfully healthy.
Amen.
Prayer For Deliverance From Evil Spirits
Dear Angel,
Please shield me against all evil attacks, such as psychic intervention, spirit intrusions, negative vibrations, and physical uneasiness. Place a shield of divine, glittering, and vibrant light all around me. Remove any dark energy from my life. Command evil spirits to leave me and never come back. Keep my mind focused on love and compassion so that witchcraft and evil attacks may not have any stronghold on my thoughts. Guard my heart against toxic emotions like fear, jealousy, or the wish for revenge generated by dark entities and evil spirits so I will remain innocent and pure. Break the strongholds that evil formed against my will. Dispel all the hostile forces around me. Please, guard me now and always in the shel­ter of your love.
Amen.
Prayer for Healing Depression
Dear Angel,
You know my heart, and you know that I am battling the inner demons of depression and hopelessness. I trust your love and know that you will help me come out of this darkness. Please, calm my troubled heart. Guide me to find solace, happiness, and contentment in myself and my life. Paint my thoughts in the brightest colors. Please, embrace me, fill my inner darkness with your healing love so that I might stand restored. Take my hand and guide me out of the dark places into the light of my soul. Remind me that I can be a blessing and a gift to someone, even in the darkest moments of my life. Remind me that my light always shines.
Amen.
---
In this book, you will find prayers for all your needs and desires. There's a Prayer for every aspect of your life!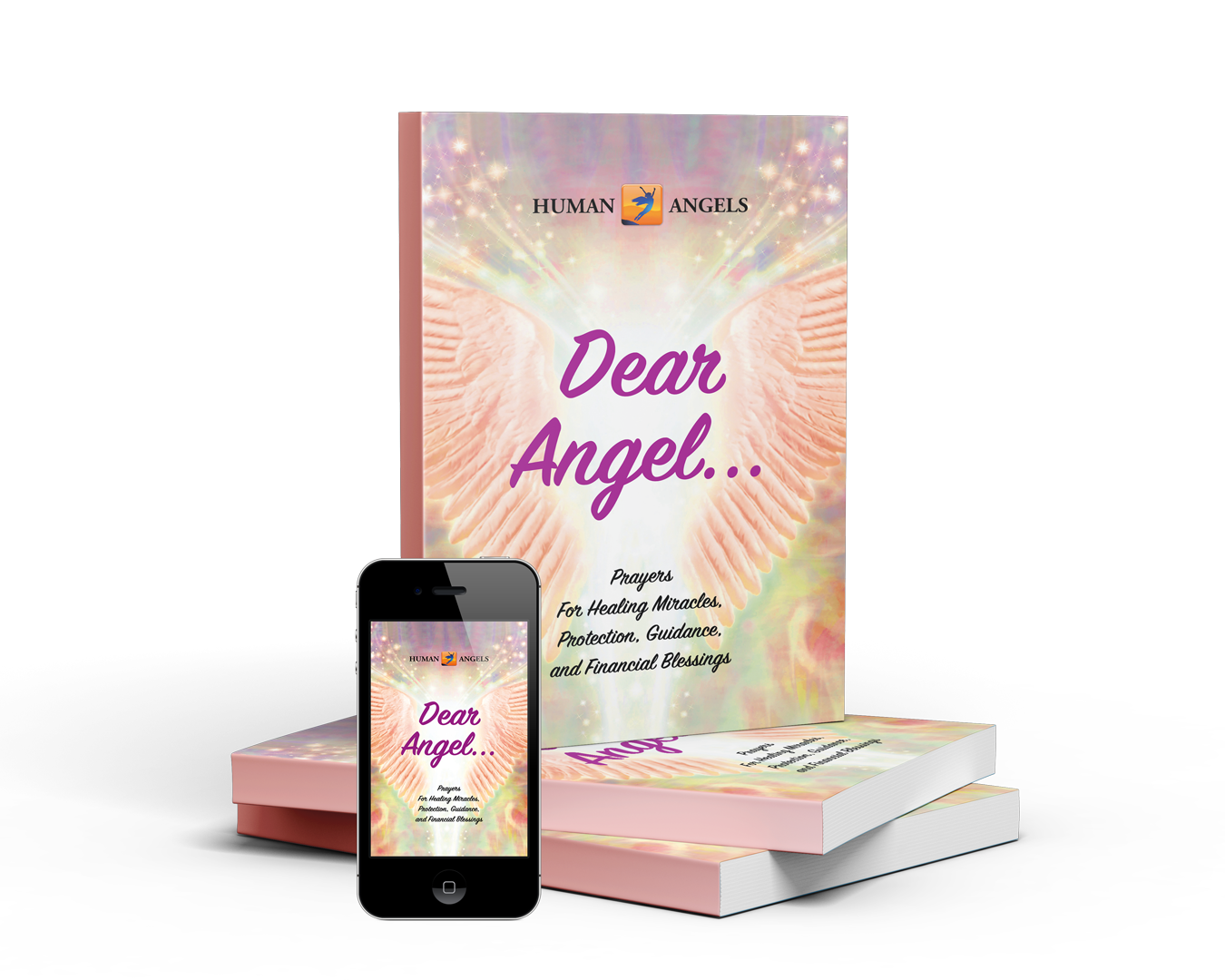 Why you should have this book
It unleashes the angelic power into your life
It helps you achieve prosperity, health, and anything you want
It helps you leave your worries, anxieties, and fears to the Angels and live a positive life
It helps you deepen your relationship with your Angels
The power of Prayer knows no limits, and there's nothing the Angels cannot do for you and your loved ones
The Angels are just waiting for you to invite them into your world. You just have to call and pray to them
It tells you the secret to making the law of attraction work
If the law of attraction has not worked for you, it is because you have not activated the angelic power in your life
Things and people come to you spontaneously and effortlessly thanks to the attractiveness of your thoughts, combined with the angelic intervention
The Angels become the invisible directors of lucky coincidences and fulfilled wishes
The Angels are just waiting for you to invite them into your world, and the best way to ask and receive help from the Angels is through the power of Prayer. The Angels are listening!
The power of Prayer knows no limits, and there's nothing the Angels cannot do for you. Through the power of Prayer, you put your Angels at work, wonderful things begin to happen, and miracles become normality!
So say a prayer to the Angels right now and start living a miraculous life!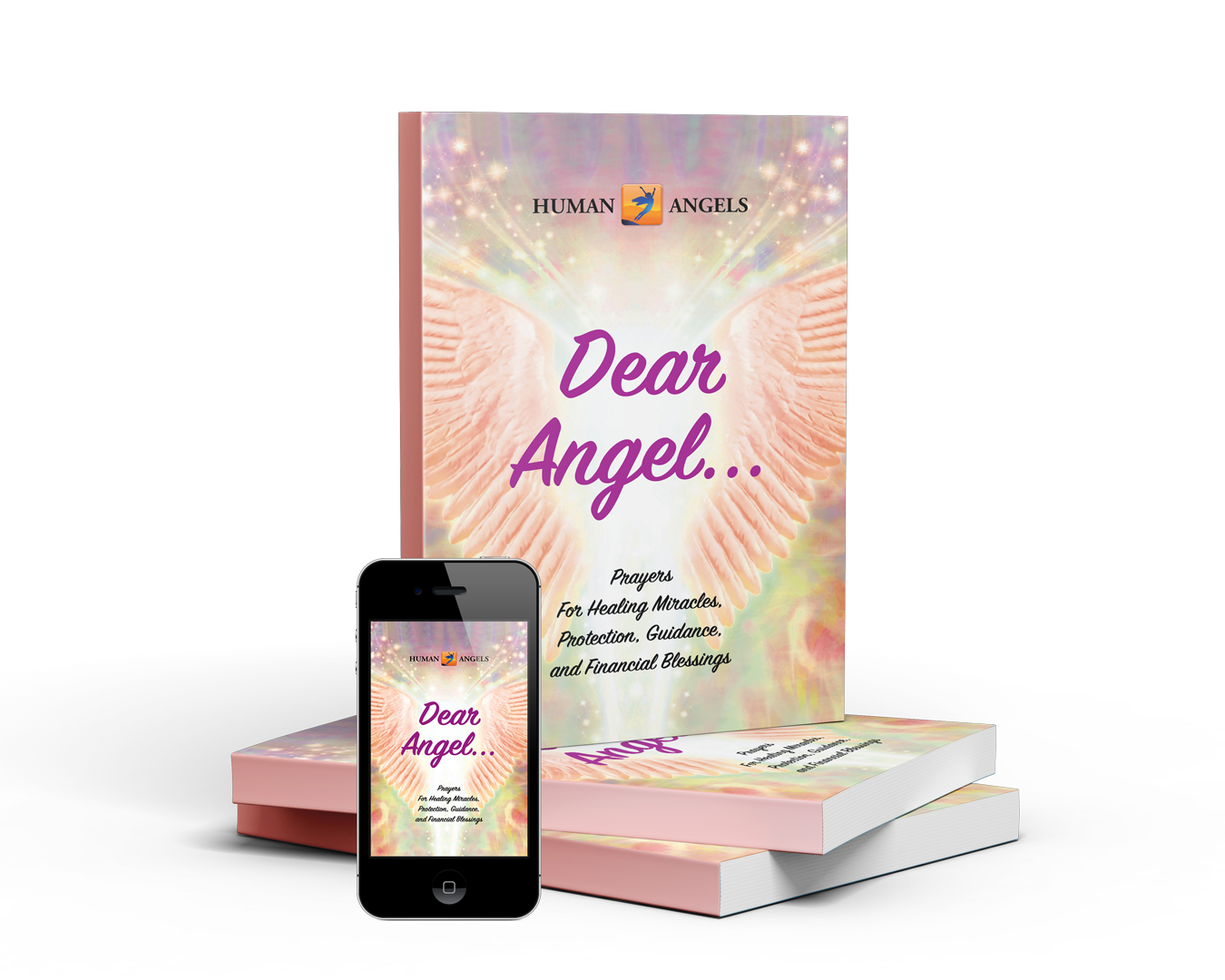 Dear Angel... Prayers for Healing Miracles, Protection, Guidance, and Financial Blessings
Through the power of these Prayers, you put your Angels at work, wonderful things begin to happen, and miracles become normality!
ORDER NOW