Best Angelic Prayers for Help in Times of Troubles
Remember that every time you ask for help, an Angel fulfills their purpose. The immediate help of the Angels is available to you at any time and any place. Invite and welcome them into your life with these powerful prayers.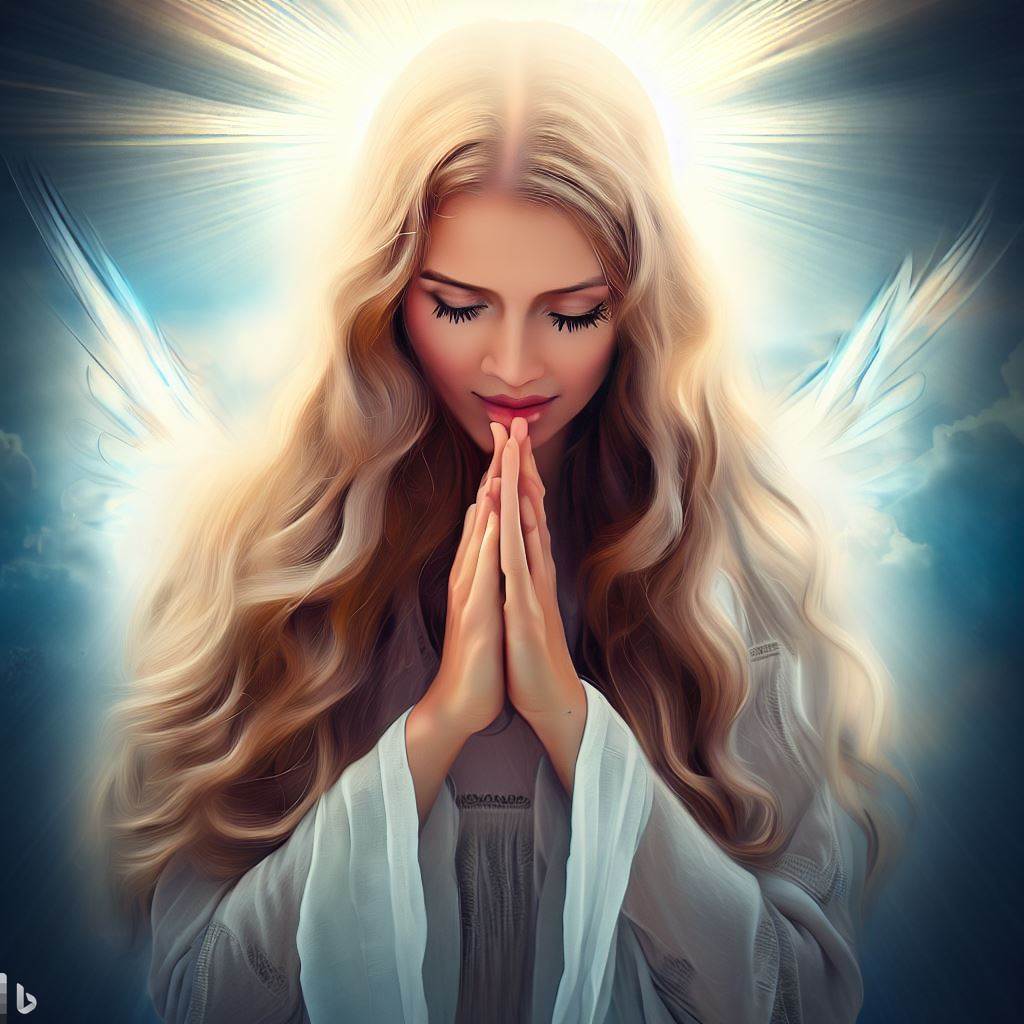 In times of trouble, it's easy to feel lost and alone. But did you know that there are powerful angelic prayers that can offer you comfort and guidance? Whether you're facing a difficult situation, struggling with anxiety or fear, or simply seeking peace of mind, these prayers can help you connect with the divine and find the strength and resilience you need to overcome any challenge.
In this article, you'll find the best angelic prayers for help in times of trouble, so you can find the spiritual support you need to navigate life's ups and downs with grace and ease.
Dear Angel,
Please help me. I desperately need your help right now. Please, infuse me with your strength because I feel overwhelmed. Cut the chains because I feel trapped. Encompass me in your blessing because I feel lost. Embrace me because I feel abandoned. Please, bring clarity to my confusion, consolation for my suffering, hope for my discouragement and light into my darkness. Let me know that all is going to be okay. I need your help right now more than ever. Thank you for answering my prayer and staying by my side when I need it most.
Amen.
Dear Angel,
Help me overcome this storm. Life is drowning me. Calm the sea within my heart and mind. Never let the waters of anguish fill my ship. Let hope rise above pain and sorrow. Strengthen the feeble flame of my faith into a steady beacon of light that no storm can extinguish and no cloud obscure. Always remind me that God is merciful and just, and He is more powerful than any storm I may face in this life.
Amen
Dear Angel,
Help me let go of control and worries and always remember that God has a plan for me, and my job isn't to be in control: it's just to trust and go along with God's plan. Guide me to stop feeling sad and downhearted no matter the reason so that I may feel happy and contented no matter the reason.
Amen.
Dear Angel,
Each time a problem arises, please, allow me not to worry and to rely on your help. Remind me that you are always by my side, assisting me until the problem is resolved, and not allowing anything to disturb my peace of mind or inner tran­­quillity.
Amen.
Dear Angel,
Help me release fears, doubts, and restrictive beliefs so that I may embody the spiritual power within myself. Cleanse me from any self-limitation and make me a generous and powerful miracle worker.
Amen.
Dear Angel,
Please help me not to be weighed down by the negativity of this world. I ask for your divine protection from negativity so that it may not affect my energy field in any way and for any reason.  Cut all evil spiritual connections to my body and mind. Fill me with your purifying spirit so that I may wash away, release and transmute any dense vibrational energy and be reborn into love and light.
Amen.
Dear Angel,
I need your guidance to overcome a problem that is worrying me. Please, calm my troubled mind, allow me not to be preoccupied, and instead rely on your help. Take this challenging situation under your care and protection so that it may end positively. Remind me that you are always by my side, assisting me until the problem is solved.
Amen.
Dear Angel,
Please, help me not to allow worries and bit­terness to dominate and define my life. Connect me with the never-ending flow of love and vi­brant joy within me so that I may whole­heartedly em­brace life and enjoy it with a divine sense of hu­mour.
Amen.
---
These prayers are taken from our Book "365 Prayers to the Angels: Get your prayers answered and fulfill all your dreams with the help of the Angels"
Just get ready to ask and be open to receive. All you need to do is to invoke the Angels at your side and pray to them.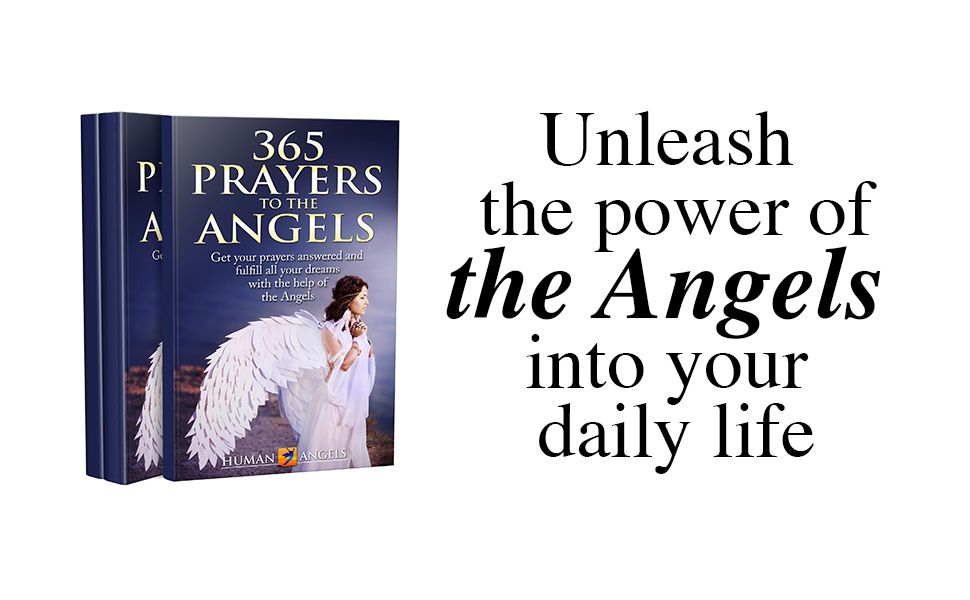 7 REASONS WHY YOU SHOULD HAVE THIS BOOK
It helps you make the act of praying to the Angels an essential part of your daily life
It teaches you the 7 Golden Rules to pray to the Angels to fulfill all your wishes
It helps you develop your personal relationship with Angels
In the rush of your life, it will be your precious inner space of peace and light
It helps you stay heart-centered and positive whatever happens around you
It gives you strength and courage when you feel overwhelmed
It unveils you the secret 'weapon' to empower your prayers
These 365 Prayers are your daily tool to connect with your Angels. They are just waiting for you to invite them into your world! They will bring love, happiness, wealth, health, and good luck into your life.
Nothing is impossible for them!
The Angels can help you make contact with the right people you need to meet at a perfect time: a new partner, a new doctor, new friends, more customers for your business, good advice to invest your money, personal referral to get you a new and better job,… •
The Angels can provide you with the resources you need to fulfill your practical needs: financial support, supplies, education, wealth for your family, the perfect spot for your new house,…
The Angels can give you strength when you feel overwhelmed and help you stay calm when everything around you is a mess.
You'll also find the 7 Golden Rules and a secret tool to make your prayers work amazingly. The positive outcome of your prayers to the Angels will increase dramatically when you start to use them!
These 365 Prayers will put Angels at work and nothing makes them happier than to help you! Every time you ask for help, the angels fulfill their mission and you achieve your goals and live a miraculous life!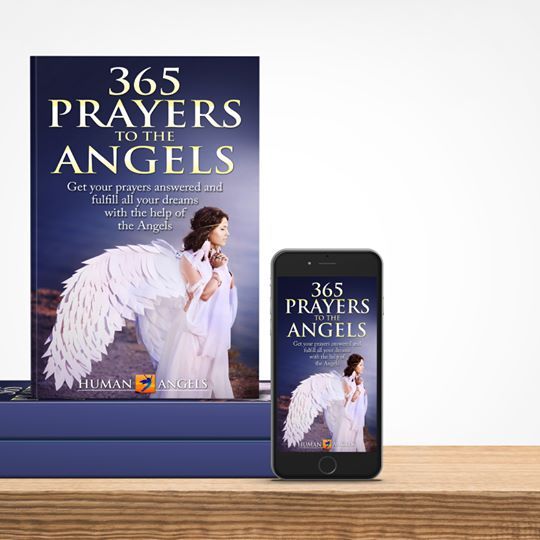 365 Prayers to the Angels Get your prayers answered and fulfill all your dreams with the help of the Angels
These 365 Prayers are your daily tool to connect with your Angels. They are just waiting for you to invite them into your world! They will bring love, happiness, wealth, health, and good luck into your life
ORDER NOW