---
So, at what time were you born? You must be wondering why I asked. I mean all of us just consider the birth time to be something which is just printed on the birth certificate. But did you know that the time of your birth can say a lot about your personality? Keep reading on to find out.
Here is what the time of your birth says about your personality!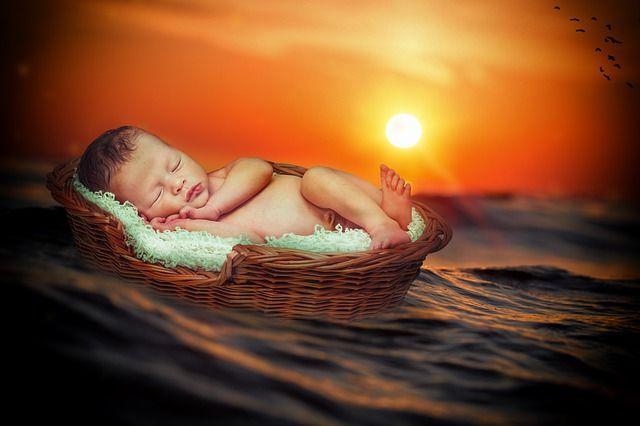 Image by Shrikesh Kumar from Pixabay
1. IF YOU'RE BORN BETWEEN 6:00 AM AND 8:00 AM.
You have some mysterious events in your life. You have freedom of conscience at all times. Yet you are used to being a spender, which can jeopardize your future.
2. IF YOU'RE BORN BETWEEN 8:00 AM AND 10: 00 AM.
You are quite the life of the party. You have well-maintained relations and friendships, money is your best friend. But sometimes you let your frustration blind you and make decisions in haste. Well, all in all, you're a lucky guy!
3. IF YOU'RE BORN BETWEEN 10:00 AM AND 12:00 PM.
People born between this time are known to be the other name for success. So, no matter which field they choose are successful. They are honored for their wisdom and life journey.
4. IF YOU'RE BORN BETWEEN 12:00 PM AND 2:00 PM.
These are the travelers, they are born with good looks, sharp mind, sharp intellect and wise decision making qualities. Their journey is filled with traveling across the world, whether it is job-related or personal. But one they are most valued for is their kindness.
5. IF YOU'RE BORN BETWEEN 2:00 PM AND 4:00 PM.
People born during this period are professionally involved in monetary tasks such as accounting, public funds, banking, etc. At some point, they may also have to take legal action.


Image by Gerd Altmann from Pixabay
6. IF YOU'RE BORN BETWEEN 4:00 PM AND 6:00 PM.
Well, the people born between this time have to undertake responsibilities throughout their life. And life after marriage has a strong effect on them. They are very picky when it comes to picking a profession and they only choose such professions where they can have a free form of communication.
7. IF YOU'RE BORN BETWEEN 6:00 PM AND 8: 00 PM.
These people are family-related and depend mainly on their friends and family members. On the contrary, the family is their second priority and social relations are their priority.
8. IF YOU'RE BORN BETWEEN 8:00 PM AND 10:00 PM.
They are the most creative of them. They are most skilled and talented, they are optimistic individuals and they will pursue a career in a field that they are passionate about.
9. IF YOU'RE BORN BETWEEN 10:00 PM AND 12:00 AM.
These are mostly estate agents with a clear concept and they are very practical. They are the only ones responsible for the ups and downs they face in life.
10. IF YOU'RE BORN BETWEEN 12:00 AM AND 2:00 AM.
People who are born during this time are highly intellectual, they are adventure lovers and great travelers. They will be inclined towards media-related professions.
11. IF YOU'RE BORN BETWEEN 2:00 AM AND 4:00 AM.
They are optimistic and love food. And that's why they have a great career in the nutrition industry. Your family ties and finances should be great!
Article Source: wakeupyourmind.net - original title See What The Time Of Your Birth Says A Lot About Your Personality
Please Note: this article has been re-posted without prior written consent by the original Author. Link to the original article and site can be found above this disclaimer. If you are the Author of this post and you think that we are not re-posting it under the realm of 'fair-use', please contact us earthangelshouse@gmail.com