What Is The Meaning Of Spirituality? What Does It Mean To Be A Spiritual Person?
What is the meaning of spirituality? Do you define yourself as a spiritual person? By reading this article, you'll discover a totally new perspective on spirituality and what it means to be a spiritual person.
"If there are spiritual beings, there must also be non-spiritual people..."
Oneness is complete life, infinite, undivided, and indivisible, always present. All life, despite having many shapes and forms, is One.
We are all One.
In the Oneness, everything is spiritual, everything and everyone is included, and nothing and no one is excluded.
A flower, a butterfly, the sky, a child are not beautiful because they attempt to be so. Beauty is their natural state. This applies to every human being: we are not spiritual because we strive to be so.
Being spiritual is the very essence of our nature.
The idea that we are "spiritual people" and are "holier-than-thou" comes from the seed of separation on which the ego has built and reinforced one of its most dominant illusions: that of making us think that we are "special".
In the Oneness, nobody is special.
When we recognize our divine nature, we also begin to see that Divinity is everywhere, in everyone, and we realize that we do not need specific times or sacred places in which to meditate or pray: in the Oneness, everything is divine, every moment is meditation and prayer and every place is sacred.
In the Oneness, everything is love, and everyone (whatever they do and beyond any judgment) is, consciously or unconsciously, but still indivisibly, part of the Universal project of love.
---
From our book We Are Human Angels, We Inspire Change: A Complete Course for Angelic Humans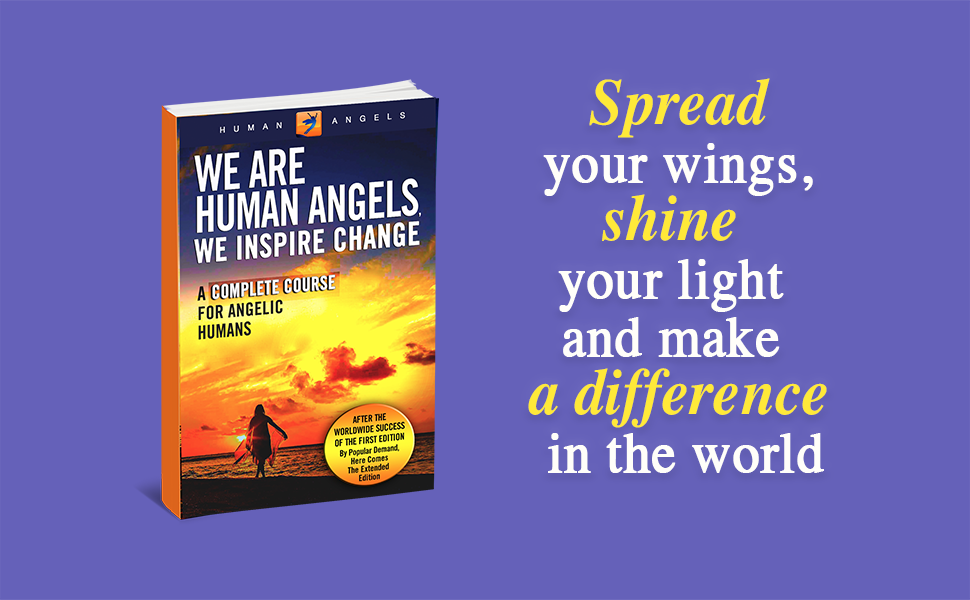 THIS BOOK HELPS YOU TO COMPLETE YOUR HEALING JOURNEY AND BECOME AN ANGELIC HUMAN
It Teaches You How To:
overcome the real matrix of ego.
heal from the pain of the past imprinted in your emotional body.
be truly happy and make other people happy too.
consciously create your own reality and become love in action.
tune in with the universal flow of love, joy, and abundance.
build a healthy, joyful romantic relationship and achieve the sacred union.
manage your intense sensitivity and use it best in helping others.
help others while respecting the Sacred Law of Free Will
fulfill your highest potential as a Human Angel and to find your own mission here on earth.
THE WORLD OF EGO HAS BEGUN TO COLLAPSE. THE TIME HAS COME TO:
open your heart and unfold your wings.
miraculously transform your life through the awareness of the Oneness.
turn your consciousness into action.
reunite in a collective action of conscious and awakened beings with a common vision of a new world.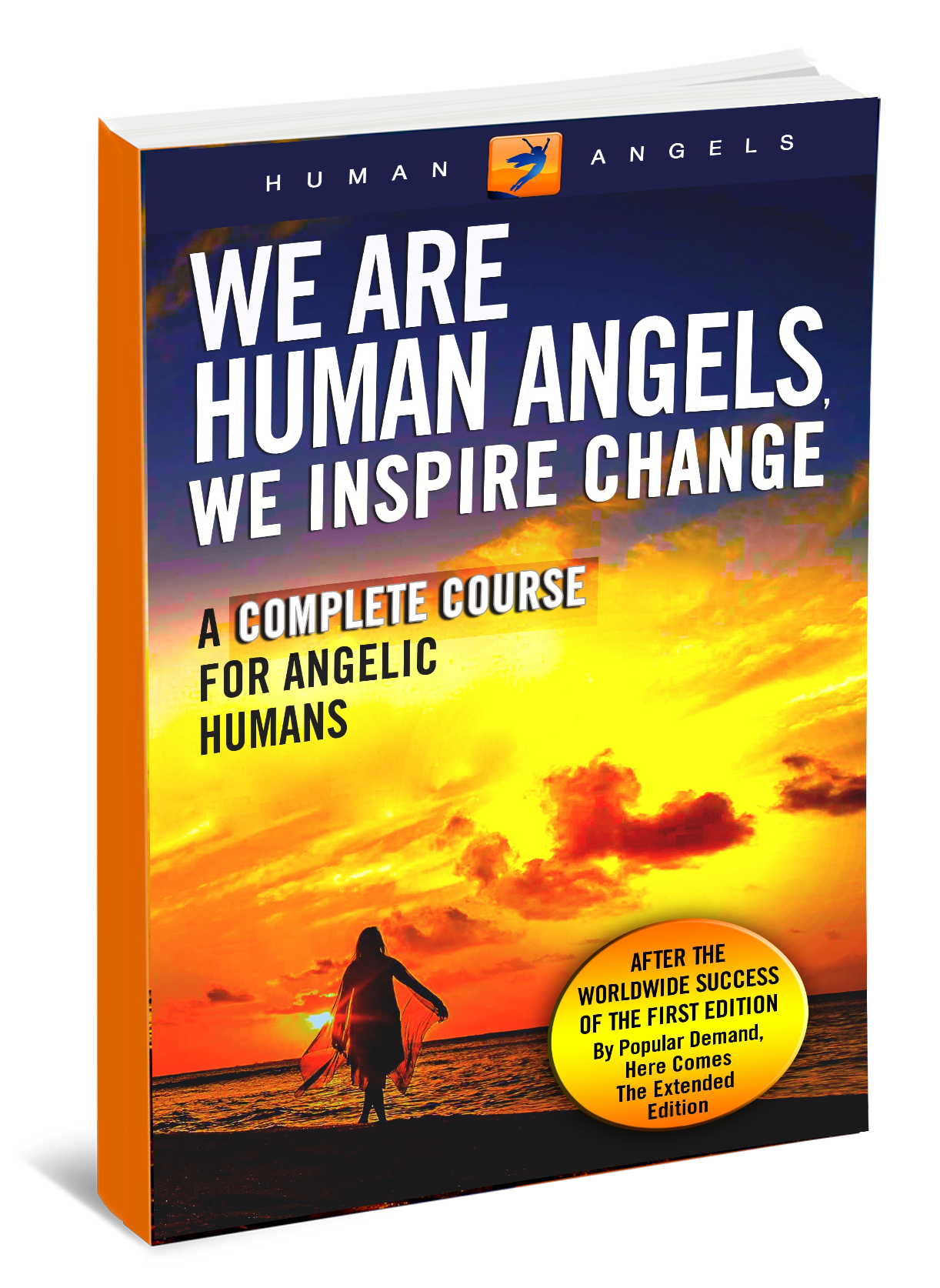 We Are Human Angels, We Inspire Change: A Complete Course for Angelic Humans
This book is a fully equipped wisdom package that gives you all the tools to change your life forever and make the world a better place.
ORDER NOW