What Your Favorite Tarot Card Says About Your Dating Fortune
Tarot card reading about relationships - What will your dating life be like in the next 3 months? Pick a card and find out now!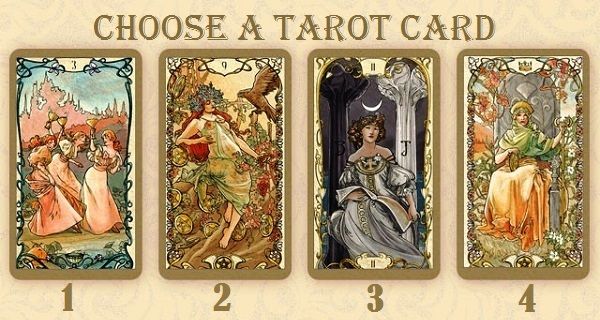 What will your dating life be like in the next 3 months? Pick a card and find out now!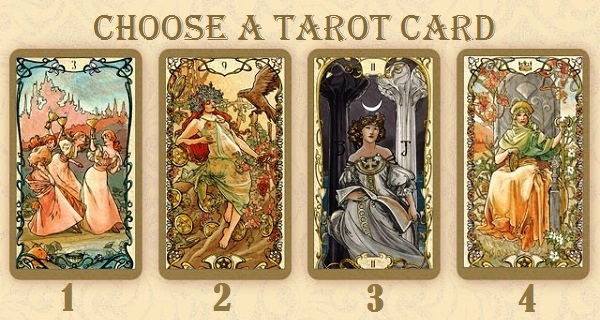 Card 1:
Your Keywords:
Vigor, Passion, Fate
Love fortune:
You will have a passionate love in the future love. If you are in a relationship, you might say that your partner has completely fallen for you. You two met by fate and share a passionate love. However, passionate, burning love can be dangerous, so be careful.
If you're not in a relationship, you will meet your soulmate soon. You like someone right now, right? You just don't know how to confess your love… Try expressing yourself and your feelings. You will get great results… We promise!
Card 2:
Your Keywords:
Happiness, Passion, Interest
Love fortune:
If you're already dating, you need to be careful so that your relationship can really bloom into something beautiful. If you pay more attention to your relationship and invest, you will bear fruit from your relationship! You also need to have a serious conversation at some point so that you can figure out where your relationship can grow. It is also a good idea to take a trip to a strange place and rely solely on each other.
If you are still single, you should be open to the possibility of any romantic encounters! You will soon start a romance with your ideal type! Don't move too quickly! Take your time carefully devoting your time and attention to the relationship and you will see it flourish!
Card 3:
Your Keywords:
Satisfaction, Pure, Marriage
Love fortune:
Your current relationship will change soon. Whether your relationship is strong or is weak, it is time to embrace the possibility of something new. If you're unhappy in your relationship, you should consider something new that would work better for you. Pay attention to your most honest and purest needs. They will help guide you in making the right decisions.
If you like someone, just be yourself and you will be able to attract that person. Your fortune shows great luck for you in the romance department, so a love is very likely to start.
Card 4:
Your Keywords:
Wisdom, Truth, Eternal love
Love fortune:
The card you chose means power, strength, and persistence. If you are in love, you will have the power in your relationship. You have the power and it will flow smoothly. However, be careful because having the power in a relationship can make the other person feel inferior, imbalanced, or frustrated.
If you are interested in someone, don't worry.. you'll be able to get that person's attention soon. However, if you're going to start something, make sure that you see it through! On the other hand, if you decide to give up quickly on the relationship, your fortune says that it will end harshly and coldly. Your relationship all depends on your mindset.
Source: mssnaturalbeauty
Please Note: this article has been re-posted without prior written consent by the original Author. Link to the original article and site can be found above this disclaimer. If you are the Author of this post and you think that we are not re-posting it under the realm of 'fair-use', please contact us earthangelshouse@gmail.com