Your Favorite Archangel Has A Message For You!
Discover the message your favorite archangel has for you.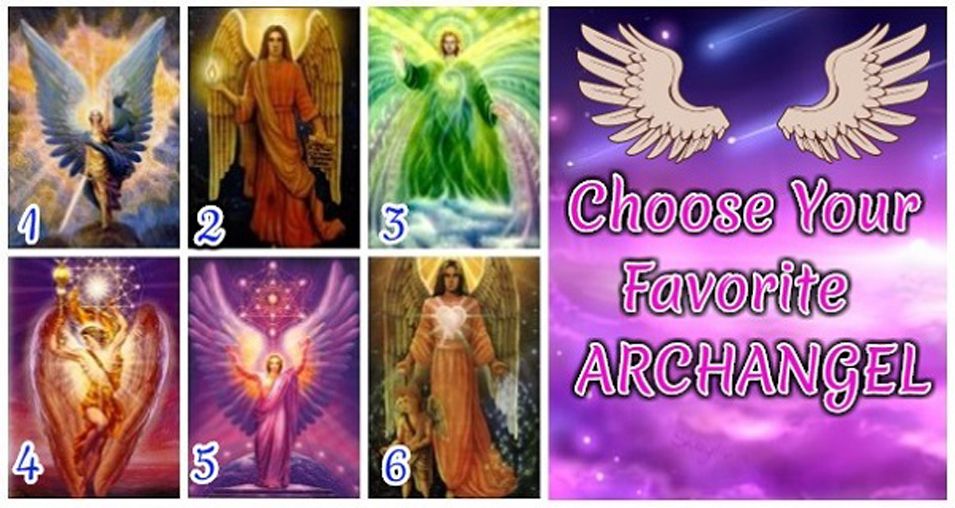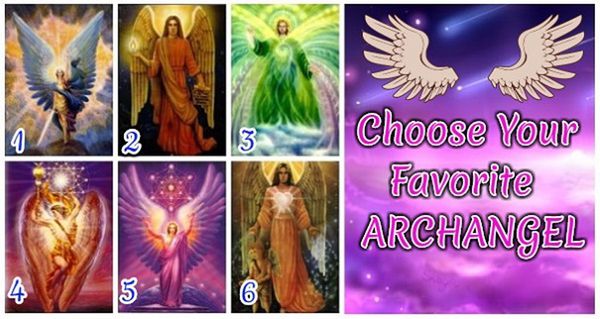 Archangels are mighty spiritual beings that have captured our attention for centuries.
The prefix 'arch' means ruling or chief in Greek. Religious texts refer to archangels as beings at a high level in the celestial hierarchy.
Each new challenge is full of circumstances that challenge us, make us happy, and test our willpower and desire to move forward. The important thing is to know that we never walk alone.
We will always have an archangel guiding us.
Choose your favorite archangel and discover his message for you below:
1. Archangel Michael – Brings you a message of strength and protection.
You likely have felt lonely in the last few days, or people fail to understand you fully. Today your archangel is here to tell you that you are never alone and that for every sadness, there is joy. For each dream, a goal, and for each battle, a victory. Your challenge and commitment are to move forward. Although sometimes we can lose joy, we can never lose faith because it is the means of transport to better days.
2. Archangel Uriel – Brings you a message of prosperity.
Archangel Uriel comes to show you that we live in a world of abundance, and if he reveals herself in your life, you must consider yourself a person worthy of bonanza and all that is good. Your beliefs build your reality, accept it with your arms wide open, and affirm that you deserve everything that is good and that you are prepared to receive with gratitude all that the universe and its representatives are willing to grant you.
3. Archangel Raphael – Brings you a message of health and love.
Archangel Raphael comes to you to remind you that the secret of physical, emotional, and mental health lies in not regretting the past, living without anxiety about the future, avoiding imaginary problems, and connecting fully and intensely with the present moment because this is where life happens. Therefore, your invitation for today is to free yourself from unnecessary burdens, everything that is not healthy, and those situations that prevent you from moving forward. That is an excellent way to improve your life and your happiness.
4. Archangel Jofiel – Brings you a message of joy and happy days.
Archangel Jophiel comes to you to remind you that regardless of the circumstances, happy and prosperous people are those who, although they fall, stand up, dust themselves, heal their wounds, and move forward with determination and desire on their way to joy, fullness, and prosperity. Your great challenge is understanding that you can't leave doors ajar and must open them completely or close them simultaneously because, in half-open doors, only half happiness enters.
5. Archangel Gabriel – Brings you a message of Change.
Archangel Gabriel comes to you to announce that sadness is never eternal, that bad days pass, and good ones always arrive. There is nothing absolute. Everything changes, everything evolves, everything is transformed. For this reason, your main challenge is to empower yourself in your life, fill yourself with resolve and enthusiasm and recharge yourself with that energy that will allow you to turn your dreams into reality and all your past experiences into joy.
6. Archangel Chamuel – Brings you an invitation to stop fearing.
Archangel Chamuel comes to you to tell you not to fear the time, flow with it, and value it because nobody is eternal. Don't be afraid of sadness. It makes you stronger. Also, don't evade crying, as it cleanses your soul. Take on your challenges because they will make you more skilled, and never be afraid of loneliness because you will never be alone.
Here are two prayers for you, from our book of angelic prayers.
If you need immediate help and comfort, all you have to do is ask the Angels!
Dear Angel,

please, help me. I desperately need your help right now. Please, infuse me with your strength because I feel overwhelmed. Cut the chains because I feel trapped. Encompass me in your blessing because I feel lost. Embrace me because I feel abandoned. Please, bring clarity to my confusion, consolation for my suffering, hope for my discouragement and light into my darkness. Let me rest underneath your mighty wings of love and dwell within your blissful heart. Let me know that all is going to be okay. I need your help right now more than ever. Thank you for answering my prayer and for staying by my side when I need it most.
Amen.
An Angelic Prayer to Break Free from Ungodly Soul Ties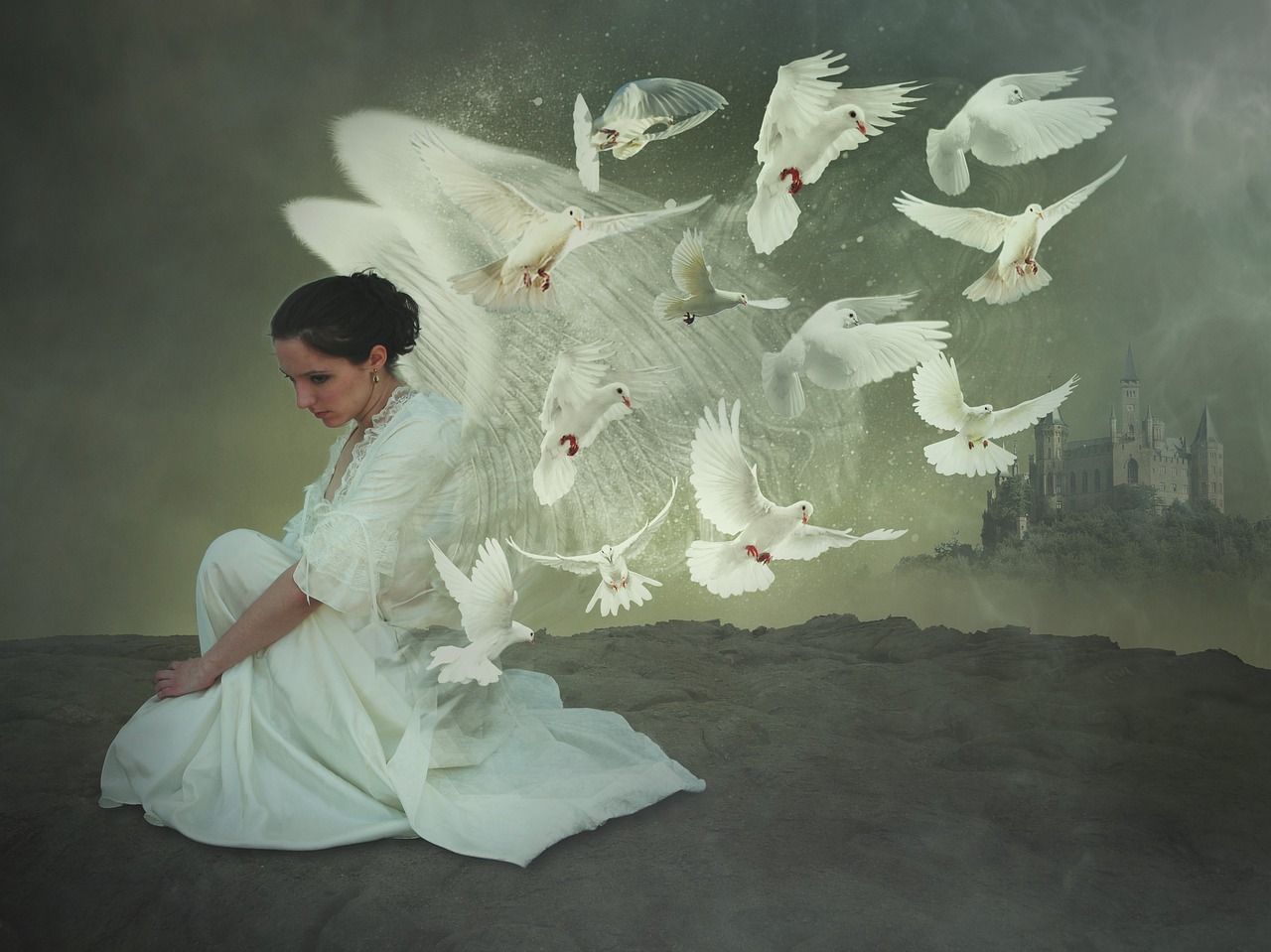 If you feel like your life is being plagued with sorrow, you may need to cut unhealthy soul ties.
Dear Angel,

please, break every unhealthy soul tie that has been formed out of past relationships, in this or any other life. Cut toxic energy cords. May every ungodly tie be completely shattered, crushed and totally detached from my soul, heart, thoughts, emotions, and will. Let every fragment of myself that has been tied to someone else return to me, cleared out and purified. Please, help me break the chains that have held me in emotional and psychological slavery. Enable me to remove all these unclean spirits, negative energies and presences by blessing and sending them into the light. Help me fill the space that is left with the healing energy of love and compassion.
Amen.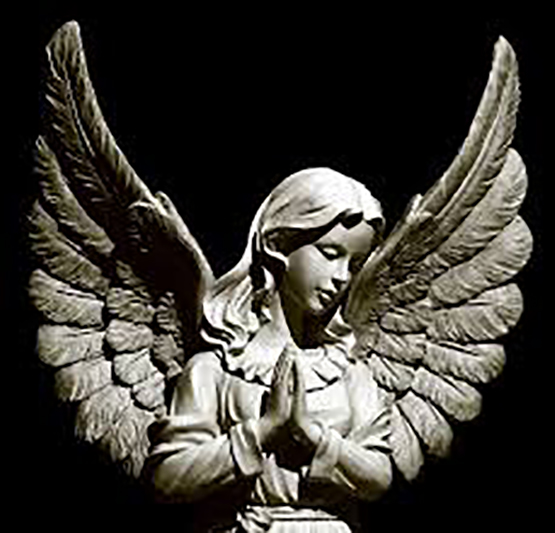 Remember this: every prayer is being listened to, at any time, by your Angels. Every prayer is answered and Grace is always granted. You are unconditionally loved by Angels.
Imagine that your desire has come true. Do not focus on 'how' it has happened, but only on the fact that it 'has happened'. Imagine what you would like to achieve in your life, then start to feel as if you had already achieved it. In a prayer, what always matters is the feeling of being and of having what you wish for.
Imagine, for example, that you wish help from your Angels in manifesting a new job. You'll have to be in fine tune with the essence of what you want and 'see' yourself in your new job. You need to dive deep into the vibes and feelings of having what you want to create. When you set an intention with a mindset of openness to receive, you affirm that what you are seeking is already being provided, is already created and made available for your use.
As you learn to clear out blocks, patterns, and karmic connections that no longer serve you, you are better able to receive your heart's desires
You start to see that all is in Divine Order and you can relax more into acceptance of what flows in your life.
To thank the Angels is really important, but not for them, because giving is their true nature. They give for the pure joy of giving. To thank them is important for you because gratitude always brings more blessings. The feeling of gratitude is like a signal that you send to the Universe showing that you are open to receive. It's like a powerful magnet that attracts complementary energies into your life. This is why you have to send your gratitude to the Angels even though they have no need for thanks.
In the rush of your life, these angelic prayers will be your precious inner space of peace and light. They will be your secret source of strength and inspiration for a better life. It's time to stop feeling powerless, complaining about misfortune. Recruit legions of Angels at your beck and call to obtain success at work, in relationships, and in society. Just be ready to ask and open to receive. All you need to do to invoke the Angels at your side and to pray to them.
Let these prayers become your daily instruments to connect with your Angels. They will bring love, happiness, wealth, health, and good luck into your life.