2023 Spiritual Predictions for Each Zodiac Sign
Learn more about what's going to happen in 2023 for you! These 2023 predictions will guide you through your spiritual journey and awakening.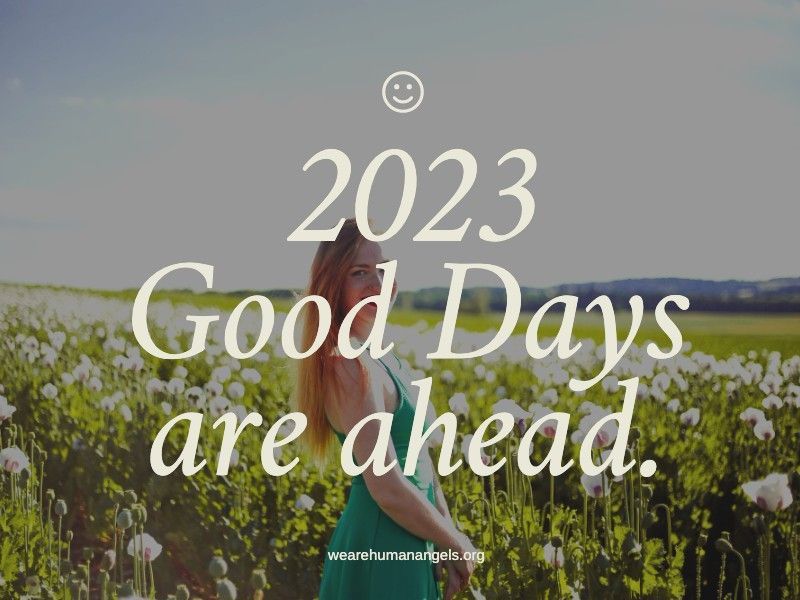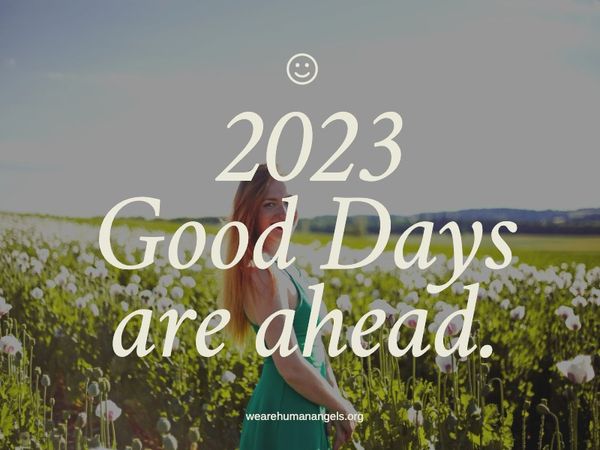 What does 2023 have in store for you from a spiritual point of view?
Spoiler alert: this post contains lots of good news
As 2023 approaches at a fast pace, most of us are wondering what will happen this upcoming year, 2023. Many individuals are worried, concerned, and scared about our future, given how many things have impacted everyone worldwide. Without a shadow of a doubt, there is a battle between good versus evil worldwide. Many people feel they have been misguided and misinformed during the last year(s) and are now scared about the future.
That is not surprising at all! There is no doubt that evil has engulfed society, and its sole purpose is to cause chaos and destruction within our community. We are now facing a worldwide crisis of values and principles. Many people feel now lost and hopeless.
So, where is the good news?
First, the good news is that an increasing number of people, including you and I, are perfectly aware of what's happening in the world nowadays. And we are not scared. Not at all. We still have a lot of trust in ourselves and, therefore, in all humankind. And so we want to expand the world's consciousness and make room for more light in everyone's lives.
And this upcoming year brings lots of awakening energy to the planet and many zodiac signs, so it's time to know more about each zodiac sign and what kind of positive energies we can bring into this world.
Let's Start!
Aries
You're feeling more vital than ever, larger-than-life, and highly confident this year. What comes with 2023 is emotional bravery: You're ready to go for the best result at no compromise. Put yourself first, but do not let the ego overcome your goodwill intentions. Dedicate yourself to understanding yourself and what you genuinely want and making peace with your past. Then, the future will be bright!
Taurus
In 2023, you will find embrace the most emotional part of yourself. You will experience inner growth this year. This means exploring different areas of interest. For example, if you want to travel to a far-off place, and none of your friends wish to join you, then do it yourself! Traveling solo will help you connect with your deepest feelings and clear your intentions so you can only focus on what you want and desire. Don't let your fears stand in the way of your fulfillment.
Gemini
You spent the last two years healing your mind, body, and spirit. Unfortunately, whether you were aware of it or not, you have separated yourself from many people, especially your closest friends. Now, it's time to return to the world to show off the best of yourself and reconnect with those you've lost touch with. 2023 marks when you're stepping out and getting back in touch with old friends and family to share your wisdom. Your positive energy will be contagious, and your life and your friends will benefit from it.
Cancer
Your whole life will be lit up with infinite possibilities in 2023. The time has come to focus on bringing your dreams to life. But remember that you'll have to find a balance to achieve personal success. This means finding a way to harmonize your time at work and with your family. Remember that money is only one of the essential aspects of life. Family is much more than money. Choose to reward yourself with self-care for your hard work and get ready to be happier than ever in 2023!
Leo
Life is not going the way you wanted. Things you planned could be better. Is it a real problem? On the contrary, it's an opportunity. Rather than running away from the challenges coming your way, try to embrace them with an open mind. Observe what you've done, and pat yourself on the back for having, at least, tried to achieve your goals. Then, look at what you have achieved and what you might achieve in the future. Sometimes, life puts obstacles in our way only to show us that we can overcome them. To keep up with the times, lean into inventive and modern ways to advance your business and life. It's 2023 — the world is ready for you, and you're ready for the world.
Virgo
You have been on an emotional roller coaster this year, but it was so worth it. Ups and downs are what make you stronger and more balanced. In 2023, you will only experience fulfilling relationships, and that's because you are now open to them. You have worked hard to create healthy boundaries to make your life blossom. You are no longer giving your all to others with little in return. If you consider yourself a priority, things will flourish and take on a more positive energy. Then, 2023 will be just fine!
Libra
You do not want to be alone, but do not surround yourself with any people. Do not think that 'more friends are better than a few.' You have a beautiful personality, and you must choose wisely the ones that will accompany you in this upcoming 2023. In your case, less is more! You'll have more time for sharing your feeling only with those who understand and respect you. Be selective and discerning about who you let into your life, and watch as a thriving, exciting, and healthy social life takes hold.
Scorpio
Set that arrogant part of yourself apart. And stop trying to do everything yourself. Remember that you can always ask for help. When things seem out of your control, do not panic, do not suffer in silence, and complain about what you cannot achieve. Instead, speak up if a problem arises that is beyond your control. If you ask, you will only know who will assist you or how much help you can receive. In 2023, you'll let go of your fears of not being understood or acknowledged for who you are. You are a wonderful human being, so what's the point of keeping on hiding the compassionate and gentle side of yourself?
Sagittarius
2023 will be a year for imagination and creation. You may find that you're drawn to the arts or inspired to create something meaningful for the world to see or use. But to do this, you must first remove the only obstacle standing in the way of your happiness: you! Do not allow doubts to hold you back from putting pen to paper or setting forth on any creative pursuit. Don't let negativity get in your head. Think optimistically and let your creativity run wild!
Capricorn
Has the success you have achieved with perseverance made you radiate with joy? Of course, it has at the moment, but not in the long run. So it's time to rekindle the spark within yourself and to start embracing your inner child. Start by recalling all the things you enjoyed doing as a kid. Then, remember who you were as a kid: a curious being full of wonder for everything you were discovering. You used to be happy before becoming an adult, so why not return to your emotional roots? Let your childhood guide who you are now and who you will be in 2023.
Aquarius
Be free! 2023 will be a window for liberation. You will finally free yourself from the constraints and limiting beliefs holding you back from being who you indeed are. Now, you can show the world your unique and authentic self without feeling as though you need to hide. Of course, there may be internal conflict and struggles with others who can't accept the real you — but that's a small price you'll have to pay to have the opportunity to live on your own terms.
Pisces
Dream Big, but not too big… In 2023, you'll still be a dreamy person (which is a beautiful and fascinating aspect of you), but start to see the benefit of getting grounded. This year, be careful about your money. Taking a short vacation instead of a long one is not a failure; it's a choice. Enjoy the little things and do not care about the 'big ones.' You do not need a larger car, a bigger house, or a must-go expensive vacation. You'll discover that by creating more robust scaffolding, you'll be able to achieve new heights. Instead of having your head in the clouds, you'll have a clear view of your life. You'll be happier and more fulfilled, and shine your light so that others can see your beautiful soul. Be happy!
Wishing to all of you a wonderful 2023!
Reference: Today.com
Read Next: Top 10 Spiritual Places With The Strongest Energy Field