Finding a job may be difficult in times like these. Are you in need of urgent help? Are you in need to keep hope alive in your job search? Use this angelic prayer to find a new job!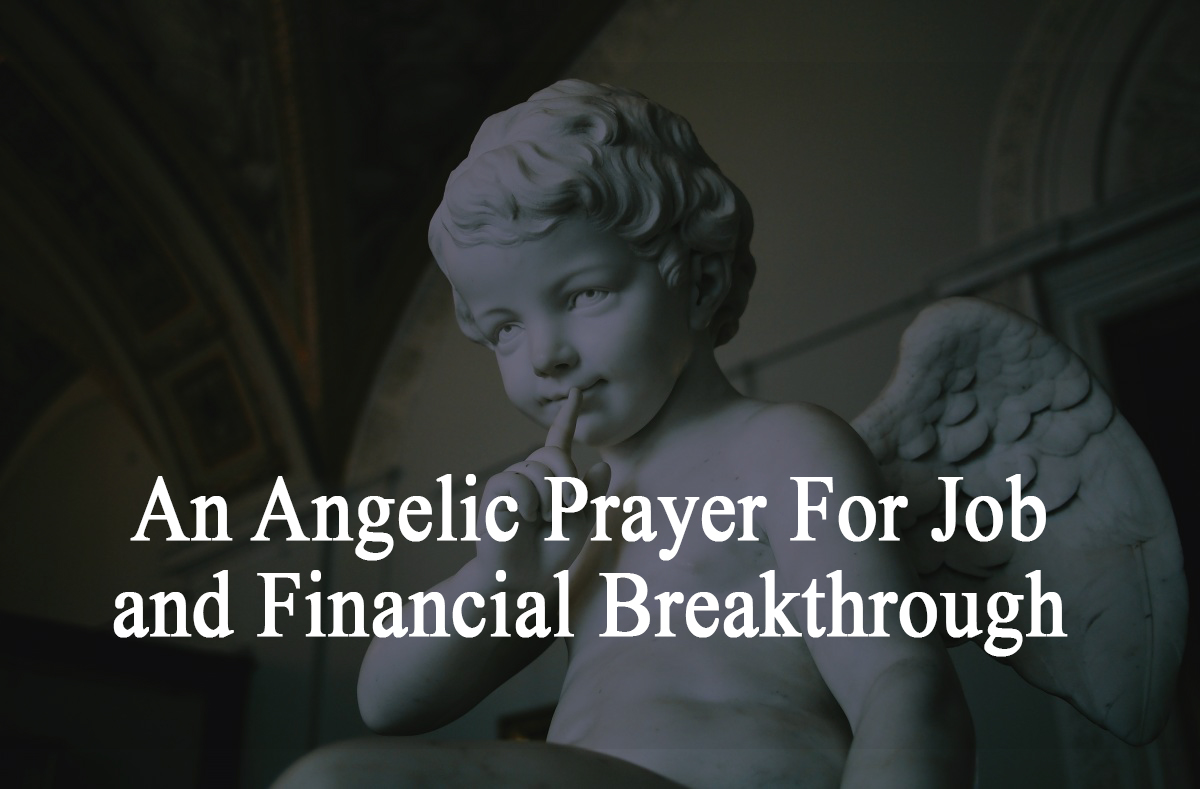 Dear Angel,

I ask your guidance in this time of desperate need, I don't have a job and my finances are in deep trouble. I surrender my problems to your care, my concerns and anxieties about the future. Please, help me find a job that is meant for me so that I may no longer suffer the trouble of unemployment. Guide me through the obstacles I may encounter as I search for a new job. Lead me to work that may solve my financial problems and also value my qualities. If I have a job interview, please, help me shine. Infuse me with confidence and self-worth so that I may believe in myself and make others believe in me. Never allow a shadow of a doubt to enter my mind. Never let my hope fade away. Protect me from discouragement, help me stay positive and hopeful as I continue on this job hunting journey or as I wait for a response. Provide me with a sense of productivity and purpose. Dear Angel, I rely on your urgent intervention. Please, open doors for me. Lead me to a new job opportunity so that I may live a happy, debt-free, fulfilled life.
Amen.

365 Prayers to the Angels: Get your prayers answered and fulfill all your dreams with the help of the Angels"written by "Human Angels"
Ebook and Paperback

Do you need a new job? Need to increase your financial wealth? Want to meet your life partner? Have to solve health problems? All you need to do is to invoke the Angels at your side and pray to them. Get ready to ask and be open to receive. 365 Prayers to the Angels is your daily tool to connect with your Angels.
Ebook and Paperback