There is no greater forgiveness than the forgiveness for oneself.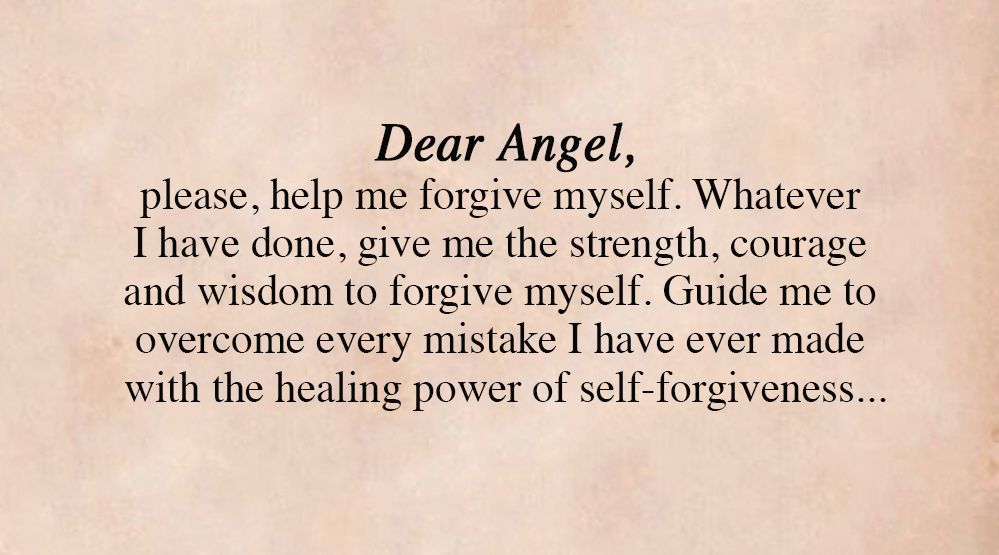 Only when you forgive yourself, can you allow yourself to be worthy of love, abundance and happiness.

Try this angelic prayer for self-forgiveness!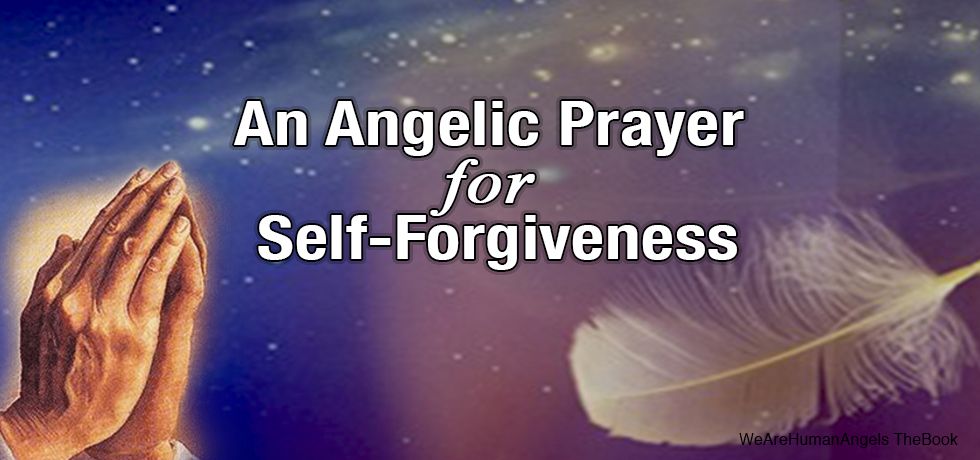 Dear Angel,
Please, help me forgive myself. Whatever I have done, give me the strength, the courage and the wisdom to forgive myself. Guide me to overcome every mistake I have ever made with the healing power of self-forgiveness. I ask you to help me to stop punishing myself for the mistakes I have made. Please, remind me that the greatest lessons I have learned in life come from my mistakes. Give me the awareness that I cannot change my past or undo my mistakes. Help me stop judging and condemning myself because of them. Please, never stop whispering to me "You are forgiven." until I ultimately release my need for atonement and forgive myself, now and forever.
Amen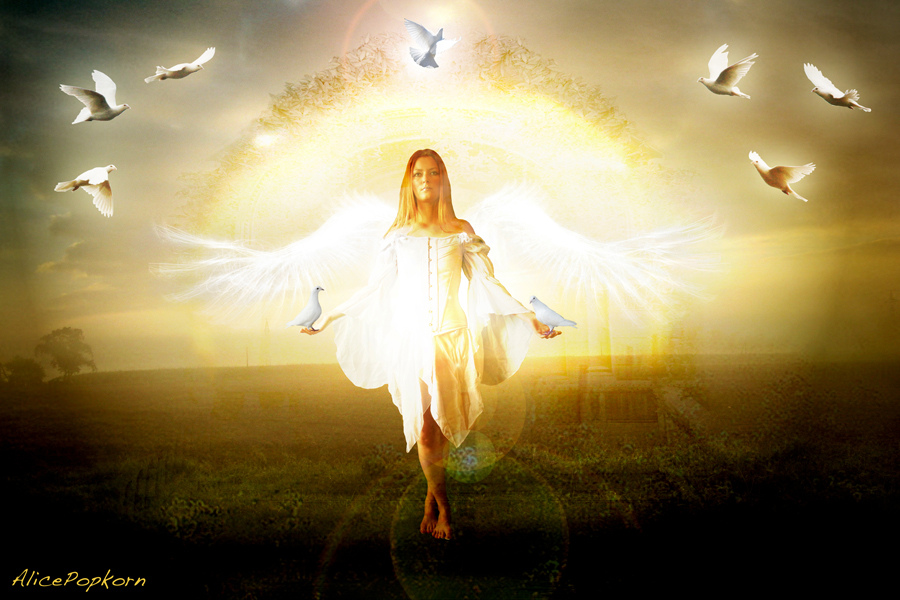 Eager for more angelic prayers? Blessings, protection, guidance...
Order now "365 Prayers to the Angels. Get your prayers answered and fulfill all your dreams with the help of the Angels." Kindle and Paperback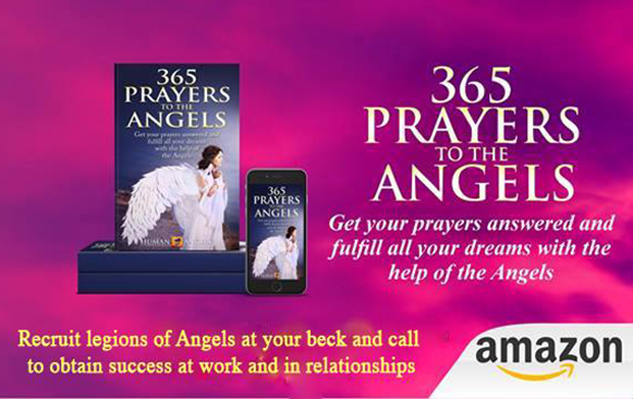 Get ready to ask and be open to receive. All you need to do is to invoke the Angels at your side and pray to them. 365 Prayers to the Angels is your daily tool to connect with your Angels. In this book you'll also find the 7 Golden Rules and a secret tool to make your prayers work amazingly. The positive outcome of your prayers to the Angels will increase dramatically when you start to use them!