Full Moon In Capricorn July 16, 2019: Are You Ready?
Mark the date: Full Moon is in Capricorn, July 16 2019 and it is the most transformational point of 2019. Get ready for a major energy shift!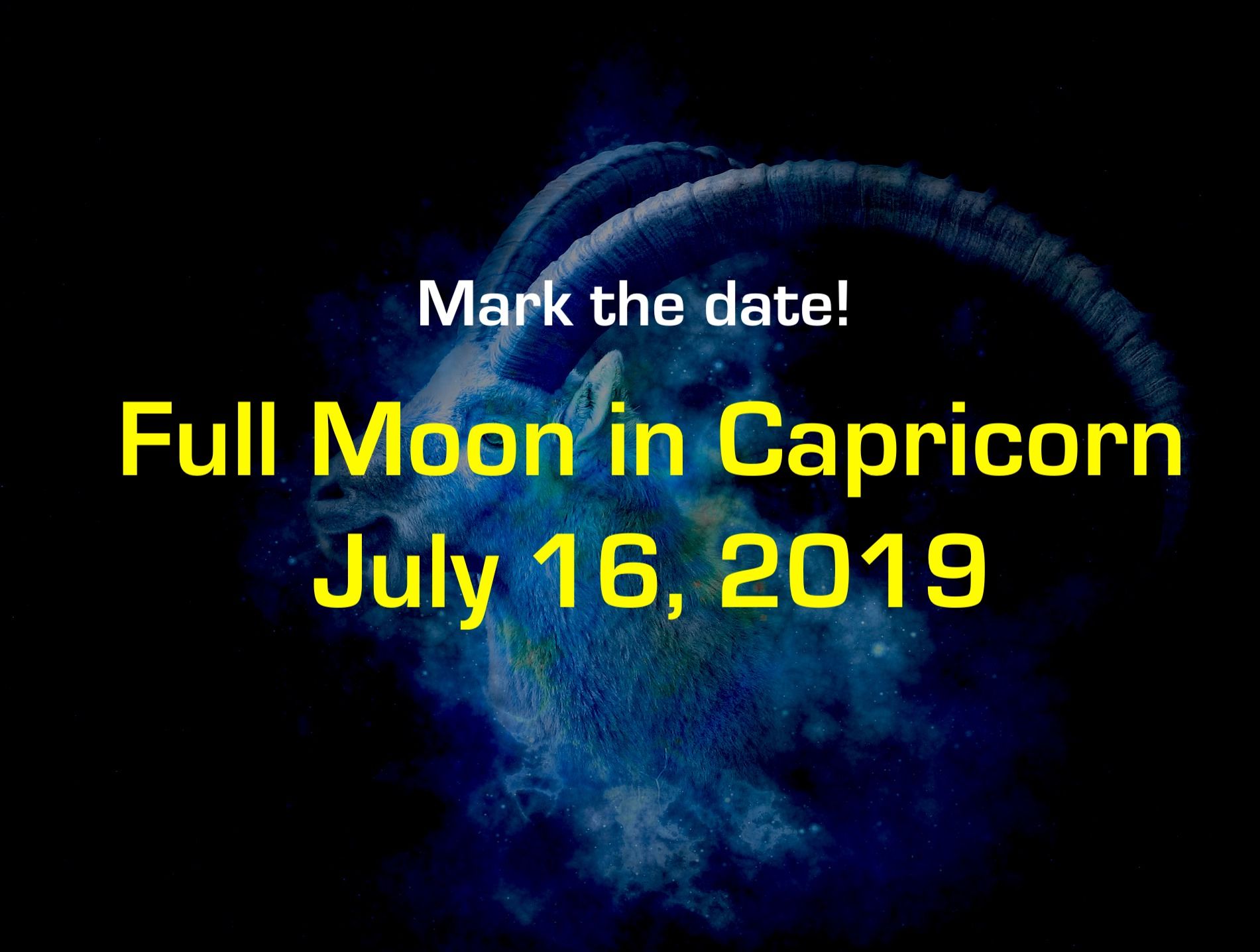 Full Moon In Capricorn, Partial Lunar Eclipse Crystal Synergy
---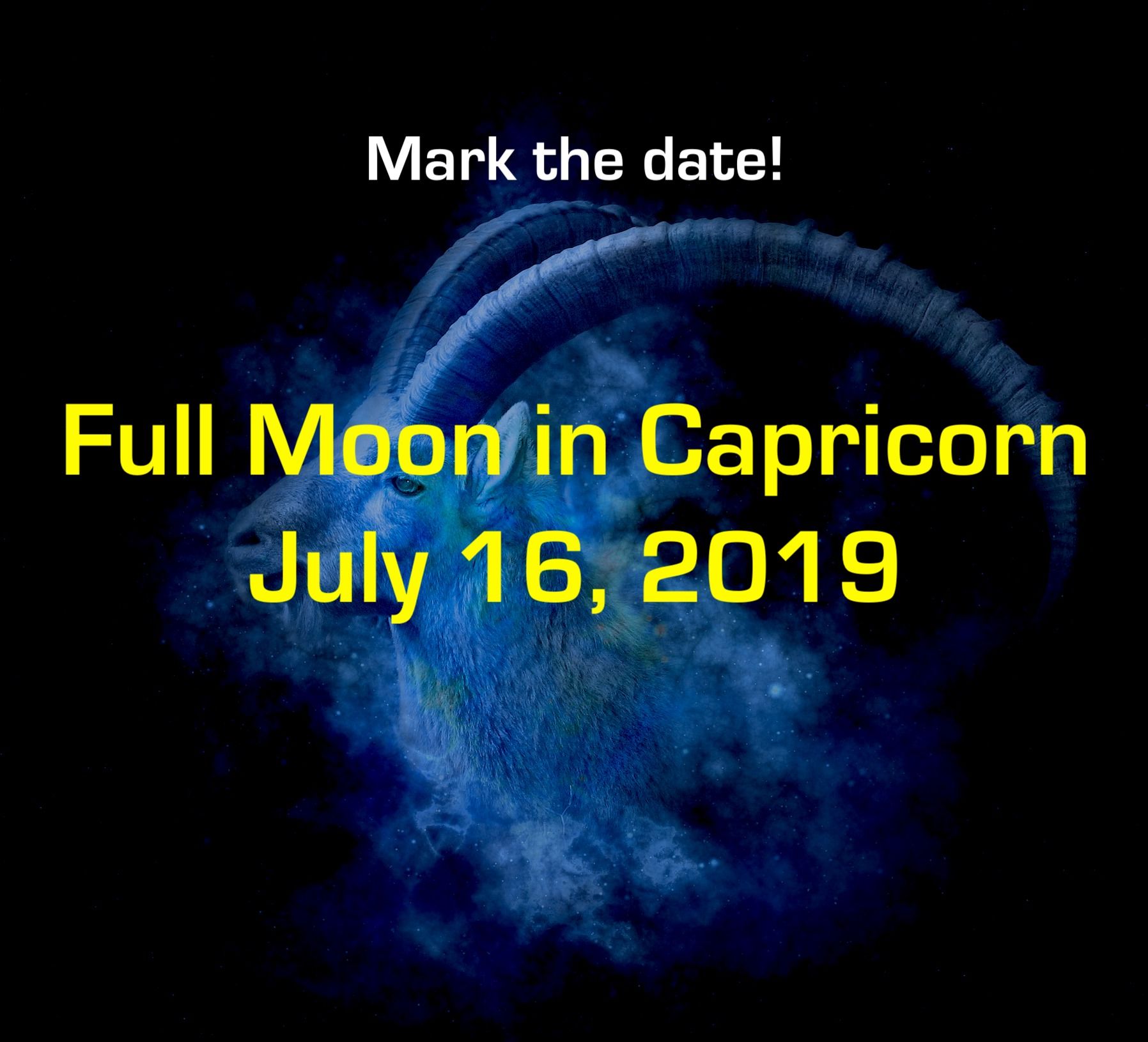 Image by Gerd Altmann from Pixabay
The Full Moon on Tuesday July 16th will be joined by a Partial Lunar Eclipse, visible in South America, Africa, Australia, Asia, most of Europe, and a small portion South/East North America. This astrological synchronicity will echo the emotional sentiments of the July 2nd Solar Eclipse, with a similar and complimentary tone, however, the Partial Lunar Eclipse will have a considerably larger emphasis on emotional clearing/releasing.
Full Moon energy intensifies emotions, enhances intuition, brings manifestations to fruition, cleanses/recharges crystals, and has a purifying releasing effect on the bodies energy field/Chakra System.
The Capricorn influence on this month's Full Moon are extreme emotional fluctuations, an increase in aggressive behaviors, and an escalation of conflicts leading to hostile confrontations. Avoiding situations that can lead to conflict along with practicing gratitude for the blessings you HAVE already and WILL BE receiving, are important practice to stay balanced during the Full Moon in Capricorn.
Also see: Blue Moon Facts And Trivia
Partial Lunar Eclipse energy mimics much of the Solar Eclipse's characteristics, such as compelling us to become self-aware of our emotional needs, re-evaluating our closest relationships, clearly identifying shortcomings, and releasing toxicity mainly focused on relationships, heart, and home. This Partial Lunar Eclipse focuses predominately on the releasing/clearing of deeply supressed emotions, and this purging Lunar (Yang) Energy plays a significant role balancing the invigorating Solar (Yin) Energy from July 2nd's Solar Eclipse.
Black Onyx Stone is associated with the element of fire, holds Root Chakra Frequency, connects with Moon Energy, and has Capricorn for its Ruling Astrological Correspondent.
Black Onyx is an extremely protective, grounding Stone that has the ability to absorb and transmute negativity energy, while emotionally assisting one during difficult or stressful times.
Black Onyx helps to release repressed emotional wounds, while improving personal strength and courage. With the fiery and erratic overall theme of this month's Full Moon in Capricorn, along with attributes associated with the Eclipse, meditating with or carrying this Stone will assist you with both the strength and protection necessary to make it through these intense times of revelations and change.
Labradorite Crystal/Stone is associated with the element of water, has frequencies that align with both the Throat and 3rd Eye Chakras, and is known for being connected to both Solar and Lunar Energy.
Labradorite is one of the most energetically protective Aura shielding Stones that balances and transforms negative personality traits, encourages kindness and trust, reduces compulsive/impulsive behaviors, releases fears, inspires exciting positive changes, and strengthens intuition. Labradorite is an inspiriting, mystical Crystal that is also known to enhance Psychic Abilities, assist in communication with the Spirit Realm, and has been linked Sorcery by many ancient cultures, including the Mayans. Meditate or carry this Crystal during the Full Moon in Capricorn/Partial Lunar Eclipse to stay protected from the negative traits this alignment can bring out from within, while encouraging the positive change and Spiritual Evolvement.
Blessings Everyone! May we all benefit spiritually from Eclipse Season and release all negativity so that we can live our True Souls Purpose and resonate from frequencies of Love and Kindness. The light at the end of tunnel can be seen! Meditate and put your trust in the Universe, ask for assistance, and open yourself to receiving blessings.
Love and light everyone, stay tuned!
Source: this article was originally written by Jennifer Marie and published on in5d.com
About the author: Jennifer Marie is an Intuitive 2nd Degree Usui Reiki & Crystal Energy Healer, Meditation Coach, and Spiritual/Metaphysical Enthusiast.
Please Note: this article has been re-posted without prior written consent by the original Author. Link to the original article and site can be found above this disclaimer. If you are the Author of this post and you think that we are not re-posting it under the realm of 'fair-use', please contact us earthangelshouse@gmail.com
Read next: How To Strengthen Your Aura And Your Energy Fields