How Can You Help Others Without Without Running The Risk Of Hurting Yourself?
Can helping others cause you more harm than good? Yes, sometimes it happens. Learn why and how to avoid it.
We all have within ourselves a strong desire to help others to heal from their suffering.
However, trying to help someone else when we have not yet freed ourselves from our deepest fears and emotional scars will come to nothing and can also become harmful to other people and ourselves.
Rather than finding a crystal clear surface reflecting the light, others find, in us, a mirror that has not yet been totally cleansed of our projective mechanisms.
We run the risk of poisoning the purity of our intentions with our fears and projections, thus finding ourselves once again stuck in the middle of an emotional quagmire.

When we lose our fears and heal our emotional wounds, we are ready to fly because we no longer fear falling.
We are ready to help others heal their suffering because we have first healed ourselves.
Our existence becomes a witness to our healing journey. This is, beyond words, the greatest help we can give others.
We experience who we aren't to remember who we Are and to express our divine nature. When we are prey to our fears, we must remember that we are giving power to that which does not exist.
Remember that the only reality is Unconditional Love: the eternal, immutable state of Being.
Fear enslaves us; Truth sets us free and the only Truth is the Oneness.
Any fear and pain once transmuted into awareness and love, becomes a precious flower to share with others in Unity.
From our book We Are Human Angels, We Inspire Change: A Complete Course for Angelic Humans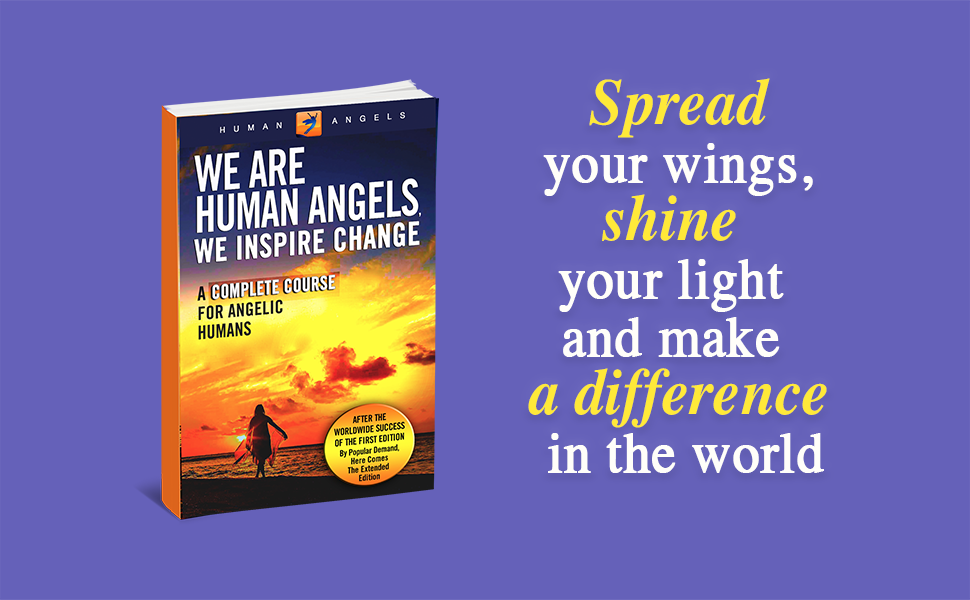 THIS BOOK HELPS YOU TO COMPLETE YOUR HEALING JOURNEY AND BECOME AN ANGELIC HUMAN
It Teaches You How To:
overcome the real matrix of ego.
heal from the pain of the past imprinted in your emotional body.
be truly happy and make other people happy too.
consciously create your own reality and become love in action.
tune in with the universal flow of love, joy, and abundance.
build a healthy, joyful romantic relationship and achieve the sacred union.
manage your intense sensitivity and make the best use of it in helping others.
help others while respecting the Sacred Law of Free Will
fulfill your highest potential as a Human Angel and to find your own mission here on earth.
THE WORLD OF EGO HAS BEGUN TO COLLAPSE. THE TIME HAS COME TO:
open your heart and unfold your wings.
miraculously transform your life through the awareness of the Oneness.
turn your consciousness into action.
reunite in a collective action of conscious and awakened beings with a common vision of a new world.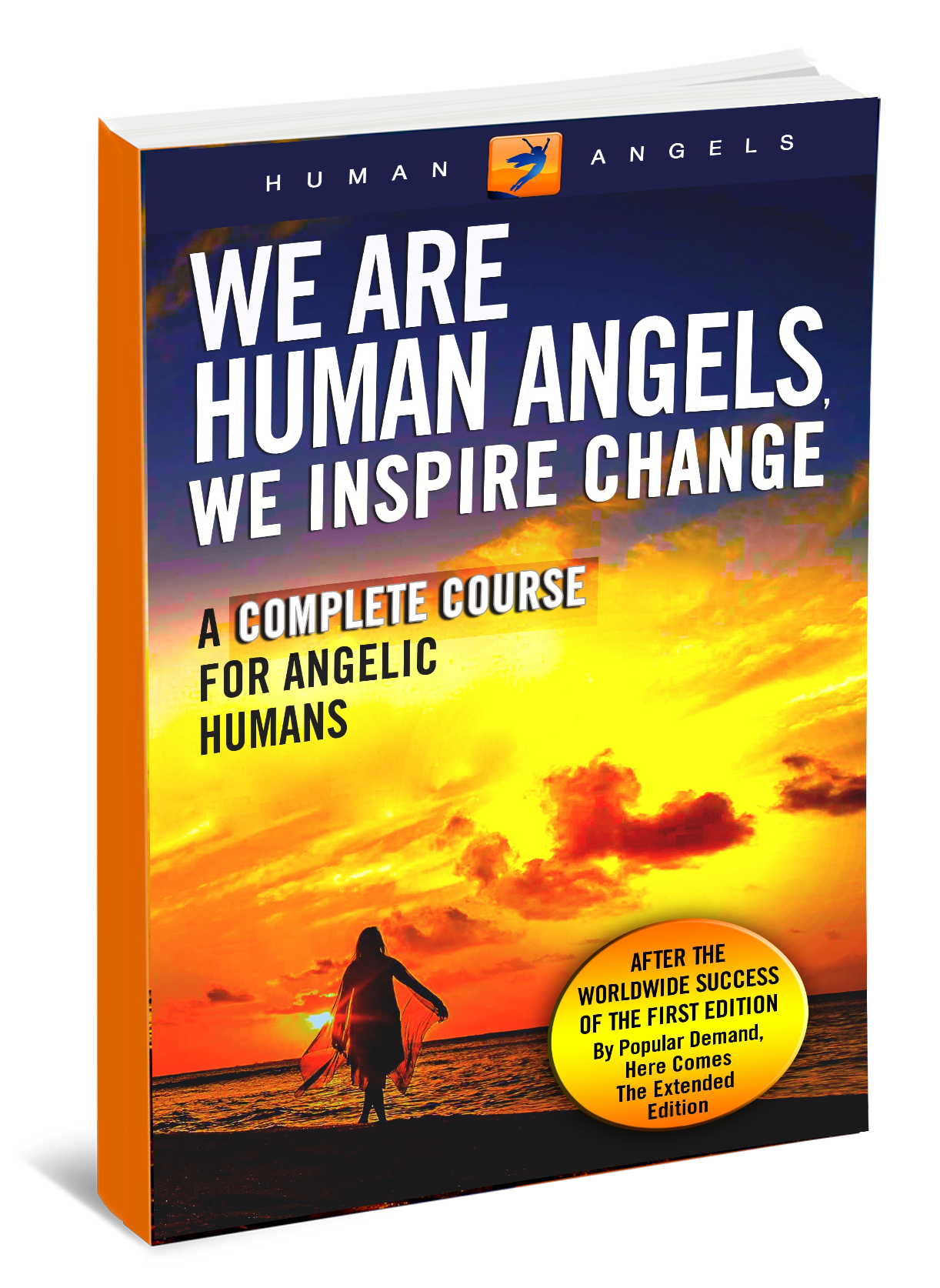 We Are Human Angels, We Inspire Change: A Complete Course for Angelic Humans
This book is a fully equipped wisdom package that gives you all the tools to change your life forever and to make the world a better place.
ORDER NOW