The Best Spiritual Places in the World for Every Star Sign
Are you ready for your journey of spiritual renewal? Every zodiac sign has a special spiritual place that should be visited at least once in a lifetime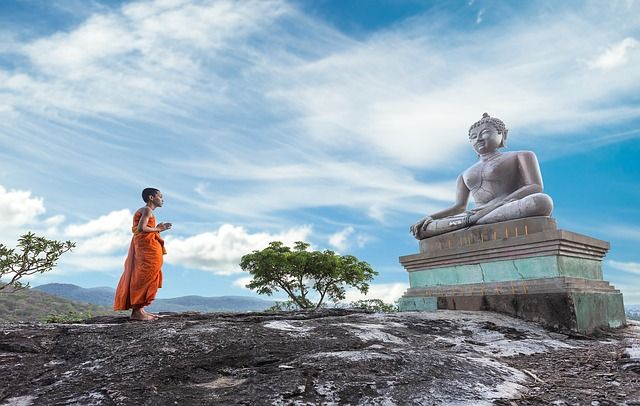 We travel for a number of reasons: because we've been working too much and we want a break, because we want a romantic getaway, or even just because we want to tick a place off our bucket list. But, directly or indirectly, travelling is also a journey of self-knowledge and spiritual renewal. Travelling doesn't just fill us up with culture and fun, it also guides us toward the knowledge and discovery of our true selves.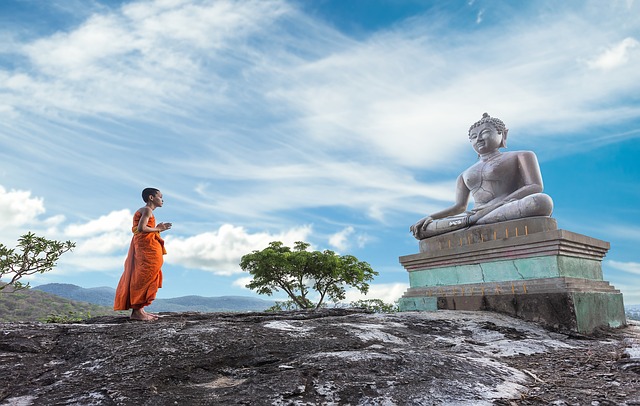 So, you've been thinking about going on a trip to feed your soul and renew your spirits, but which destination should you choose? Where are the best spiritual places in the world, and where can you find what you're looking for? Your star sign can be one of the ways to guide you to the right destination – keep reading to find out which spiritual place you should go to!
♈ Aries – Santiago de Compostela, Spain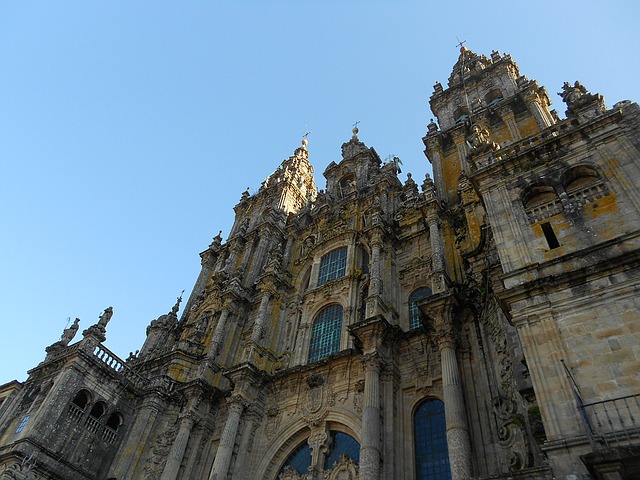 It's the city worldly famous by its baroque-facade cathedral, which gathers pilgrims from all over the world who go through the Camino de Santiago (or The Way of St. James) looking for the cloak of St. James, one of Jesus' apostles. The legend says that a peasant called Pelayo, guided by the stars, ended up finding the apostle's tomb – Christians then went to the town that today is known as Santiago de Compostela. Besides being a pilgrimage route, it's also a unique moment where you can appreciate the landscape from the north of Spain up to France, either by bike or foot.
For Aries, who is full of energy and stamina and loves challenges, this is a great opportunity to renew their spirit. The route is long enough so they can reflect and focus on their own physical experience of pilgrimage, as well as testing their patience and getting to know themselves. There isn't just one starting point for the route, so you can adapt your experience to the time you have available. If you want the complete experience, which lasts about 32 days, the journey starts in Saint-Jean-Pie-de-Port or in Roncesvalles and ends in Santiago de Compostela.
♉ Taurus – Bali, Indonesia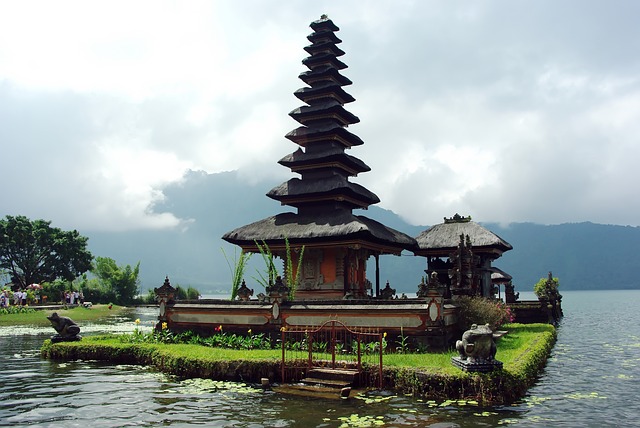 Bali is for sure one of the most beautiful and exotic islands in all of Indonesia. The Balinese are Hindu and everyday in the morning the women prepare their offerings in little baskets made of palm leaves, containing flowers, fruit, rice, and incense. The beauty, scents, and food are fundamental to the connection to a 'higher power' – if you are a Taurus you will identify with that. Wherever you look, in every street, there's always a temple, which is part of what makes Bali one of the most spiritual places in the world. The most famous are the Tanah Lot, the Uluwatu (also known as the "monkey temple"), the Besakih and the Ulun Danun.
The movie "Eat, Pray, Love" turned the island of Bali into a place of pilgrimage, with people looking for their inner peace. In this environment, full of mysticism, quantum energies, cultural diversity, and magic, renewing your spirit is inevitable. A stunning place with lots of natural beauty and a strong connection to the energies of the world is exactly what Taurus needs, even if they don't know it, such as the gorgeous beaches in south Bali next to Kuta.
♊ Gemini – Cabo Polonio, Uruguay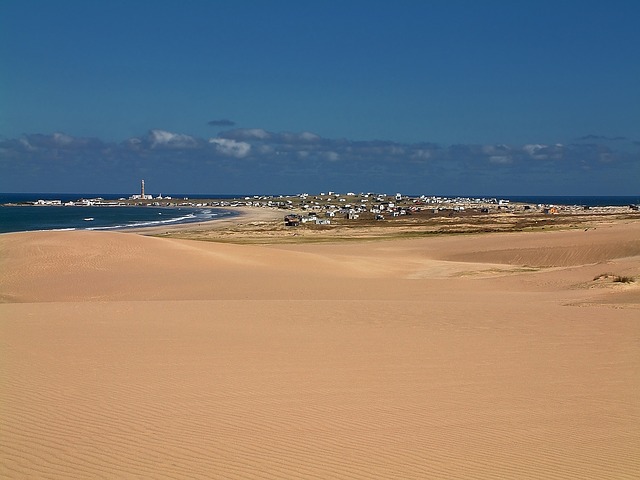 Geminis are often mistaken for being two-faced people. But the so-called duality of their sign is probably related to the fact that they're trying to do a thousand things at the same time. A place with no power, no cellphone signal or internet, and no busy streets, is the perfect environment to connect with oneself, forget about the modern world, and renew your spirits. Often deserted beaches, a wonderful sunset, and a sky where you can actually see the stars are ideal ingredients to reconnect Gemini with themselves – making them think about matters that they don't usually give time to, allowing themselves to think and heal.
♋ Cancer – Rishikesh, India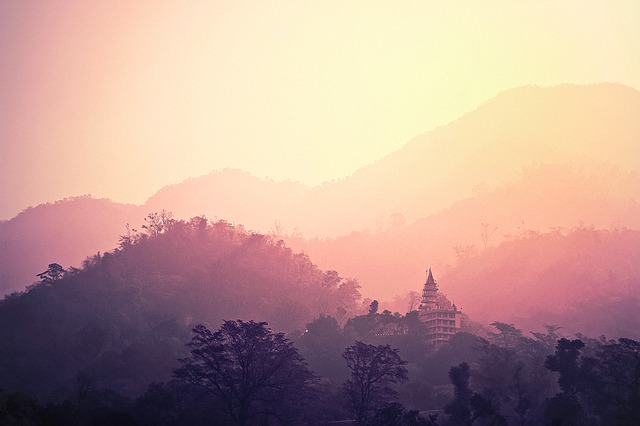 Rishikesh is a small town located in the state of Uttaranachal, in the North of India, where the Beatles went for a spiritual journey in the end of the 60s. It is considered the world capital of yoga, because it is the chosen destination for many yoga practitioners who visit the country. India is the perfect destination for Cancer, since they are greatly sensitive and can connect with ease to emotions, traditions and rituals. The relationship and discovery of the body's energies are really important for a Cancer, who likes to connect to the universe's energies. That's why a trip to a place with such a strong relation with yoga, like Rishikesh, is the ultimate destination where Cancer can be motivated to look for their own true selves and renew their spirits.
♌ Leo – Giza, Egypt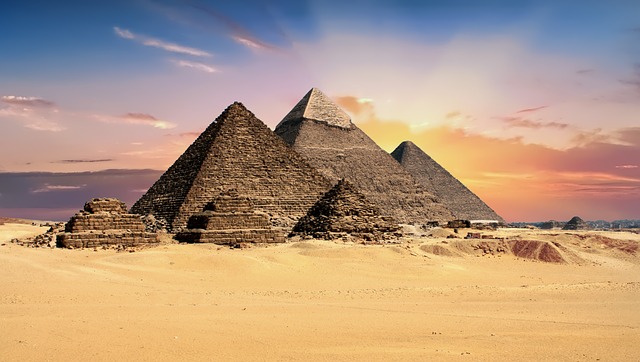 Egpyt is a fascinating country – from its history and monuments to the great Nile River. Everything is rich and filled with culture – just how a Leo likes it. Egypt is a land of mysteries and superstitions, where you can find the pyramids of Giza, one of the seven wonders of the ancient world. It's the perfect place where Leo can admire the universe's grandiosity and understand the necessity of getting away from it all.
♍ Virgo – Chichen Itza, Mexico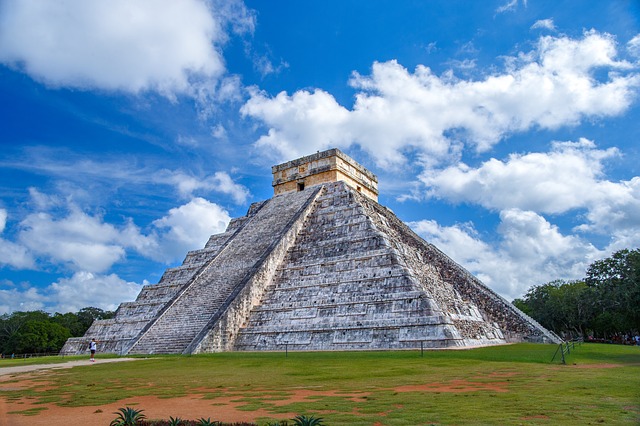 An important trace of the Mayan civilisation is located in this town. Sensitive people say it's the huge energy and influence that the Mayan gods exert there. Either way it's impossible for Virgo not to indulge themselves in a moment of self-knowledge while in this enigmatic, mystical place full of history and prophecies. That's why for a Virgo, Chichen Itza is the perfect place where they can re-balance – be it emotional, mental, or physical. There's also an extraordinary spirit-renewing culture, and many mysteries – that only a city with prophecies about the ending cycle of the Earth can have.
♎ Libra – Istanbul, Turkey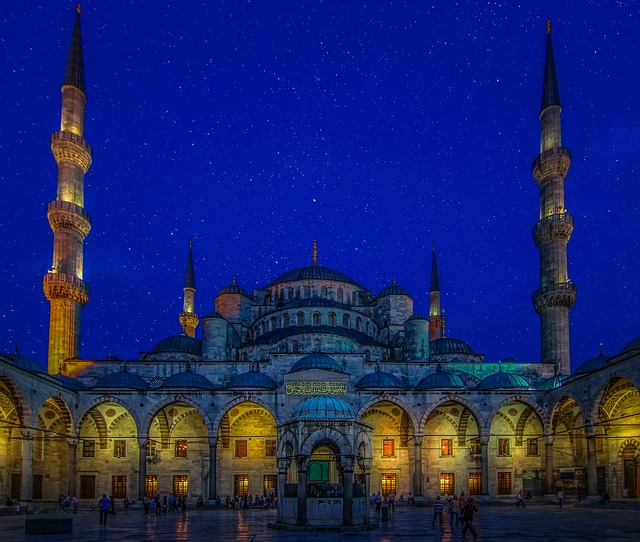 This is the only city in the world that represents a scale, since it belongs to two different continents (Asia and Europe). Istanbul is an ethnic and cultural cauldron, bubbling with oriental mysticism. It likes to wake up early, as soon as the sun rises, with the mosques sounding their chants inviting the congregation for the first prayer of the day. The city and the sign of Libra have a lot in common, both appreciate refinement, beauty, and tradition. Turkey is the perfect destination for Libra to get in touch with their feelings, and balance mind, body, and spirit.
♏ Scorpio – Easter Island, Chile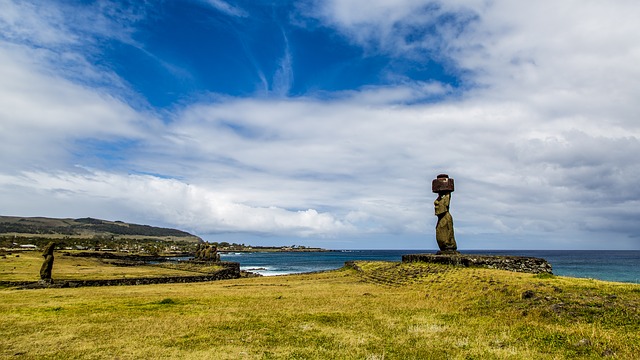 Easter Island is not only one of the most spiritual places in the world, but one of the most isolated pieces of land on the planet. Located between South America and Tahiti, the island was called "Te Pito O Te Henua", or "the belly button of the world" by its first inhabitants – which we still know very little to this day. But what we do know is that they left all sorts of mysteries behind. The great monuments known as the Moai, and huge tablets made of clay with hieroglyphics that still haven't been deciphered, inhabit this island, isolated in the middle of the Pacific Ocean with gigantic statues looking eternally at the sea.
The island's history is marked by mysteries and legends that attract the attention of scientists, enthusiasts, and esoteric people from around the world. This magical place can make you feel at peace and terrified at the same time, which has a lot to do with Scorpio and how they feel deep inside. They need to connect to both the positive and negative things inside them to grow as a person.
♐ Sagittarius – Machu Picchu, Peru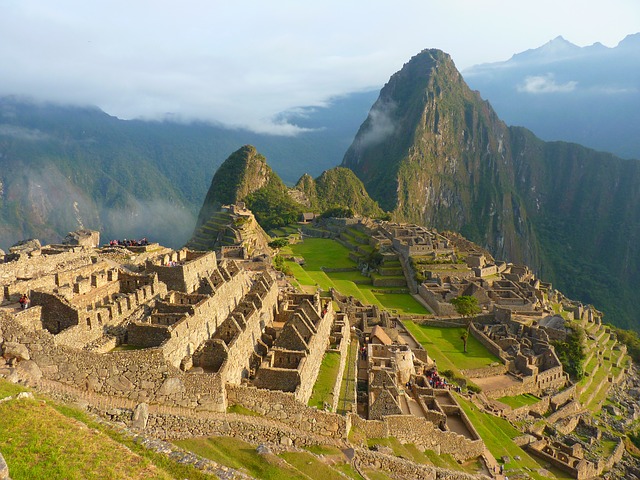 Peru is one of the first countries we think of when we talk about spirituality, especially Machu Picchu. Being one of the most travelling signs in the zodiac, Sagittarius' are explorers who love adventure and the unknown. The grandiosity of Machu Picchu brings about different energies in each person, but it has a special effect on this sign. The Inca trail will help Sagittarius to connect to their deepest desires while they do what they love the most: adventuring and exploring new ways.
♑ Capricorn – Chapada Diamantina, Brazil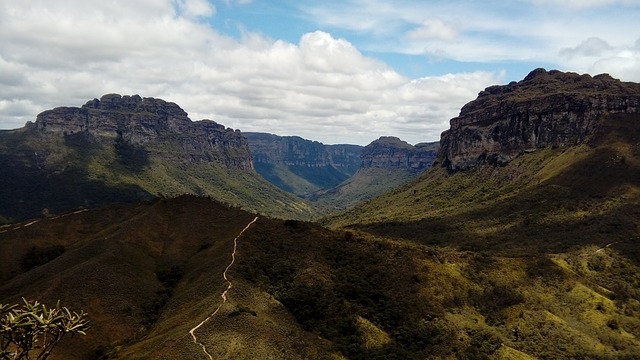 There are no lack of mystical places to visit in Brazil, but the most relevant of all is the Chapada Diamantina (or "Diamond Plateau"). The Chapada Diamantina National Park is full of waterfalls, canyons, caverns, vales, and breathtaking landscapes, which just get more special thanks to the amazing atmosphere of the place – it can be felt by the most sceptical people, as Capricorns usually are.
During the long walks through the trails of this location, people work on detachment, on unconditional love, and on freeing themselves from sadness and trauma, and this is an excellent exercise for any Capricorn. If Capricorn does not become hooked by the mystical side of this trip, they will be by the ufology (the study of extraterrestrial phenomenon). Ufologists claim that Morro do Chapéu (Hat Hill) and the city of Mucugê are "hot sites" where it's believed there are some "extraterrestrial" bases, and where unidentified flying objects can often be seen in the sky.
♒ Aquarius – Stonehenge, England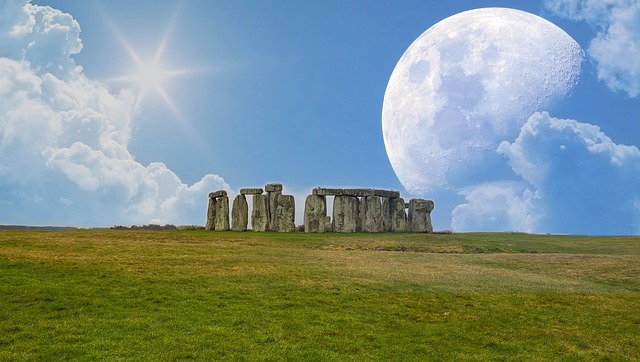 Stonehenge is one of the most famous monuments in the world. Full of mystery, this 5 and a half thousand year old structure has challenged scientists and scholars for years who have tried to determine its origin. There have been many theories trying to explain it, but to this day, nothing has been proved. Researchers believe that without any notion of astronomy, engineering, and mathematics it would be impossible to perfectly align the stones and whoever did it probably had knowledge of a lunar and solar calendar.
All these mysteries and legends, sometimes associated with aliens, have a lot to do with the need Aquarius has to connect itself with energies ahead of its time. This is a trip where they can feel more in touch with themselves and the universe, and learn to be patient. The city is located at more or less 140 km from London and there are many package tours available that will take you to spend the day in such mystical place.
♓ Pisces – Salar de Uyuni, Bolivia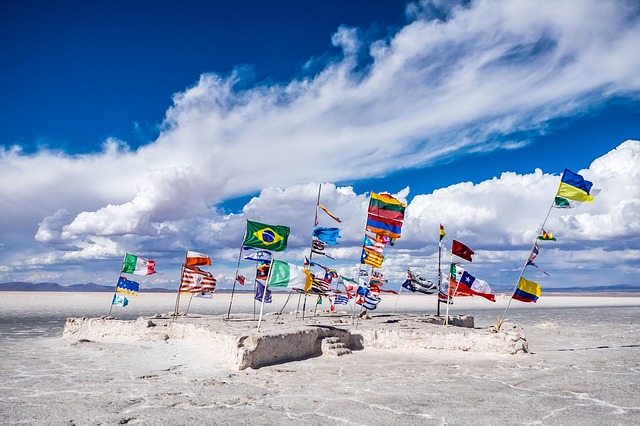 The largest salt flat in the world is located in south west Bolivia and it has more than 12,000 square kilometres of pure salty desert. It's one of the most beautiful landscapes that the world has ever seen, and it is formed by an immense desert that looks like the sky. Amazing and breathtaking scenery is the perfect place for Pisces to run away from their usual world, renew their spirits and connect even more to what lies inside of them.
***Ready for your journey of spiritual renewal? ***
Source: This post was orginally written by Claire Benktander and posted on hostelworld