The Five Angels of Healing: who are they, and how they can help you
Archangel Raphael isn't the only angel looking out for your health. Here are five Angels of healing and how they can help you!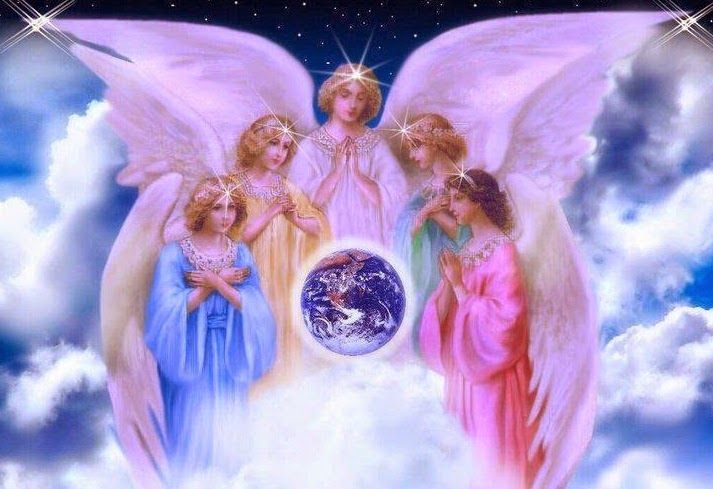 Archangel Raphael isn't the only angel looking out for your health. Here are five Angels of healing and how they can help you!

The Kingdom of Heaven is vast, and each angel within that kingdom has its own responsibilities and duties. There are thousands of angels and jobs, some of which overlap, which is why there is more than one Angel of Healing. We all know that Archangel Raphael is the patron Angel of Healing, but he's not the only one guarding our physical and spiritual health.

Below we discuss these healing angels and what they do for us.

The 5 Angels of Healing
Archangel Raphael
The first Angel of Healing that comes to mind is the Archangel Raphael. His name is translated as "God Who Heals," and he's also named the "Divine Physician." Archangel Raphael uses his power and supreme healing energy to heal our bodies, minds, and spirits. He's also a very powerful servant of God who banished Asmodeus, the fallen angel, in the Book of Tobit.

Guardian Angel Vehuiah
Guardian Angel Vehuiah is the angel in charge of willpower. His name translates as "The Exalting God," and his healing powers spark new changes in your life. He is the symbol of transformation. He inspires new projects and beginnings and helps those with mental illness.

Guardian Angel Rehael
Guardian Angel Rehael is the angel of submission and receptivity. He is also an angel of forgiveness, as his name means "God Who Quickly Forgives." He's known to bring understanding, sensitivity, and clarity to our consciousness, and this guardian angel is a healer who works with depression and anxiety.

Guardian Angel Melahel
Guardian Angel Melahel is one of the most powerful Angels of Healing. His name means "God Who Deflects The Evil," and he has the power to heal any ailment or sickness. He is the patron angel of healers and shares his vast knowledge of divine healing with doctors, nurses, and other healers. Guardian Angel Melahel inspires those destined for the medical field or to become healers themselves.

Guardian Angel Lelahel
Guardian Angel Lelahel is the holder of the Divine Light and can heal, transform, or repair everything in our world. Lelahel translates as "The Praiseworthy God" as he shares the Divine Light with us. He also clears your mind and helps you see your true spirit by holding a mirror to your soul.
We've only covered five healing angels in this post, but there are so much more.
If you are experiencing a serious health condition and need divine light, you should pray to the most powerful healer, Raphael.
When you feel tired and rundown, call upon the Guardian Angel Lelahel.
If you are overcome by stress, depression, or other mental health issues, Rehael and Vehuiah are the angels you should turn to.
How to receive help from the Angels of Healing:
You don't need a ritual, candles, crystals, or herbs to receive help and guidance from God's greatest servants. All you need is a sincere prayer about your struggles and how deeply you need His healing energy.
However, if you prefer an altar for healing, a few things can help you connect to the angels. You will need candles and crystals in the Angel or Guardian Angel's color (for example, Archangel Raphael's color is green). An illustration or depiction of the Angel will also be helpful.

If you find yourself in the pits of despair and have nowhere else to turn, these Angels of Healing are always nearby. If you need healing, physically or spiritually, the angels will help you, but remember, and they will only provide their assistance if you ask for it.
The best way to ask for the Angels' help is through the power of prayer.
Remember this: every prayer is being listened to, at any time, by your Angels.
Every prayer is answered and Grace is always granted. You are unconditionally loved by Angels.
Here we share a prayer to the angels for healing. It's taken from our second book of prayers, called 𝑫𝒆𝒂𝒓 𝑨𝒏𝒈𝒆𝒍...𝑷𝒓𝒂𝒚𝒆𝒓𝒔 𝒇𝒐𝒓 𝑯𝒆𝒂𝒍𝒊𝒏𝒈 𝑴𝒊𝒓𝒂𝒄𝒍𝒆𝒔, 𝑷𝒓𝒐𝒕𝒆𝒄𝒕𝒊𝒐𝒏, 𝑮𝒖𝒊𝒅𝒂𝒏𝒄𝒆, 𝒂𝒏𝒅 𝑭𝒊𝒏𝒂𝒏𝒄𝒊𝒂𝒍 𝑩𝒍𝒆𝒔𝒔𝒊𝒏𝒈𝒔
Dear Angel,
I pray for your miraculous healing today.
Please, assist me and help me heal. I surrender all my hurt, pain, worry, and fear about my health. Ease my distress, and restore health to my body and my spirit. Guide me to whatever (rest, medicines, spiritual tips, alternative therapies, diet) may immediately return me to complete well-being. Drive away from me all forms of sickness and disease, now and forever. Infuse me with your blessing light, so I may feel restored to total well-being. Let your healing energy surround me and flow through me. Let the warmth of your divine light pass through my body and renew, regenerate and recharge all my cells. Pour peace, love, and bliss into my veins. Embrace me and make me feel joyfully healthy. Amen.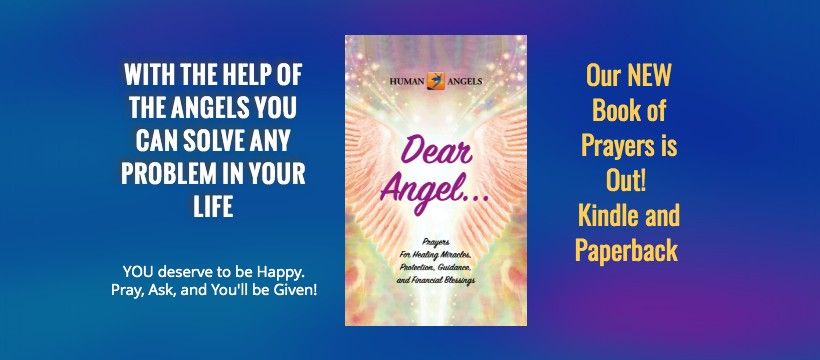 𝑫𝒆𝒂𝒓 𝑨𝒏𝒈𝒆𝒍...𝑷𝒓𝒂𝒚𝒆𝒓𝒔 𝒇𝒐𝒓 𝑯𝒆𝒂𝒍𝒊𝒏𝒈 𝑴𝒊𝒓𝒂𝒄𝒍𝒆𝒔, 𝑷𝒓𝒐𝒕𝒆𝒄𝒕𝒊𝒐𝒏, 𝑮𝒖𝒊𝒅𝒂𝒏𝒄𝒆, 𝒂𝒏𝒅 𝑭𝒊𝒏𝒂𝒏𝒄𝒊𝒂𝒍 𝑩𝒍𝒆𝒔𝒔𝒊𝒏𝒈𝒔
In this book, you will find prayers for all your needs and desires. There's a Prayer for every aspect of your life!
Buy Now and start living a happy life
feature image ©Arce as seen on dwithefeathers.com