Best Prayers For Family Healing
Best prayers for physical, emotional and spiritual healing.
Prayer For Healing And Recovery For A  Family Member
Dear Angel,
A family member is now facing a difficult challenge. They don't have the strength on their own to get through this hardship, and they desperately need you. Please, help them. Stay by their side through this challenging moment. Help them to carry their burdens. Encourage them when they are disheartened. Let all their sorrows be removed, and lift their hearts above every concern and heaviness. Infuse them with your strength and guide them to overcome their trials bravely. Shower them with heavenly blessings from above so they may heal their lives and fulfill all their aspirations and dreams.
Amen.
Prayer to Restore Peace in the Family
Dear Angel,
I ask you to help my family, which is now in turmoil. Please, shine your light upon us and put an end to all conflicts. Let us resolve any division or disagreement, whether it is personal, financial, or emotional. Show us what mistakes we have made that have contributed to creating problems in our relationships and what steps we can take to fix them. Let us be honest and genuine in our relationships and not hold anything back. Infuse our hearts with mutual understanding and let peace return. Strengthen our bond of love with trust and unity. Enable us to accept and embrace with sensitivity the weaknesses of everyone and give each other support and strength. Don't let us nurture anger and resentment in our hearts. Shower our relationships with patience, loyalty, respect, kindness, and unconditional love. Bestow upon us compassion to better understand each other, love and take care of each other, and give us harmony to live peacefully. Please, from now on, allow us to be a blessing to each other.
Amen.
Prayer to Heal Your Family Karma
Dear Angel,
Please free me from my family karma, manifesting itself in the form of repetitive patterns of behavior and self-destructive tendencies. Erase the energy of unresolved and lower vibrational family karma that keeps me stuck in the past. I ask you to cut all the cords that tie me to my ancestors' karma, once and for all. Please transmute and remove these old energies and family patterns from my being and aura. Guide me to release my karma in all directions of time, in this or any other life, for the past and future generations and every member of my present family. Please help me heal my family's karma, now and forever.
Amen.

Prayer for a Home Full of Love
Dear Angel,
Please help me make my home a soothing, delightful, relaxing, and safe place to live. Please guide me to create a calm and peaceful home environment for everyone. Fill it with your angelic vibration of love, light, and divine harmony. Let love blossom and thrive in my house. Please, keep conflicts, negativity, and lower energies away from my dwelling place, inspire my family and myself to live in perfect harmony. Guide us to love each other openly and genuinely. Infuse us with openness and positivity. Inspire in us the right words to speak and true feelings to share. Let us enjoy our togetherness and never forget how powerful and miraculous love is in our home.
Amen.
Prayer to Break Generational Curses
Dear Angel,
Please help me break all generational curses that cause me misfortune and sadness. Watch over my family and me and cover us with your shield of protection against them. Nullify them, set me free from all the curses brought by the faults of my ancestors. Please, help me heal these weaknesses and emotional wounds passed through the blood from generation to generation. Guide me not to go through life struggling with the same chains and issues that my parents also struggled with not to be transferred to my children or my children's children. Never allow my children and the children of my children to suffer because of unresolved generational issues. Instruct me, set me free from all generational curses, now and forever, for my own sake and the sake of my future generations.
Amen.
Prayer to Heal a Struggling Marriage
Dear Angel,
I ask for your help with my current relationship situation. Please, enhance and strengthen my romantic relationship. Let us overcome our struggles. Bless my partner and me so that we may never surrender to whatever challenge comes our way. Let our troubled relationship become peaceful. Take the pain and bitterness away from our hearts and fill them with loving-kindness. Please guide us so that we may find the strength to be gentle, the humbleness to forgive, the willingness to be understanding, and the openness to love and be loved in return.
Amen.
Prayer to Stop Domestic Abuse
Dear Angel,
You know that I am so desperate because I live under the dark weight of abuse in my own home. Please, protect me from any danger and harm. I desperately ask you to help me find a healthy way to end this situation. Let my abuser comprehend that I deserve to be treated with respect and feel free from intimidation and threat. Fill their heart with kindness and respect towards me. If their heart is not open to receive your healing light and chooses to remain stuck in the darkness, please, help me find the courage and the strength to step out of this abusive relationship. Put the balm of your heavenly love on my emotional wounds so that I may quickly be recovered from them and start a brand new great life. Please teach me how to respect myself and be respected in return so that I will never give anyone anymore the power to violate the sacredness of my self-respect.
Amen.
---
In this book, you will find prayers for all your needs and desires. There's a Prayer for every aspect of your life!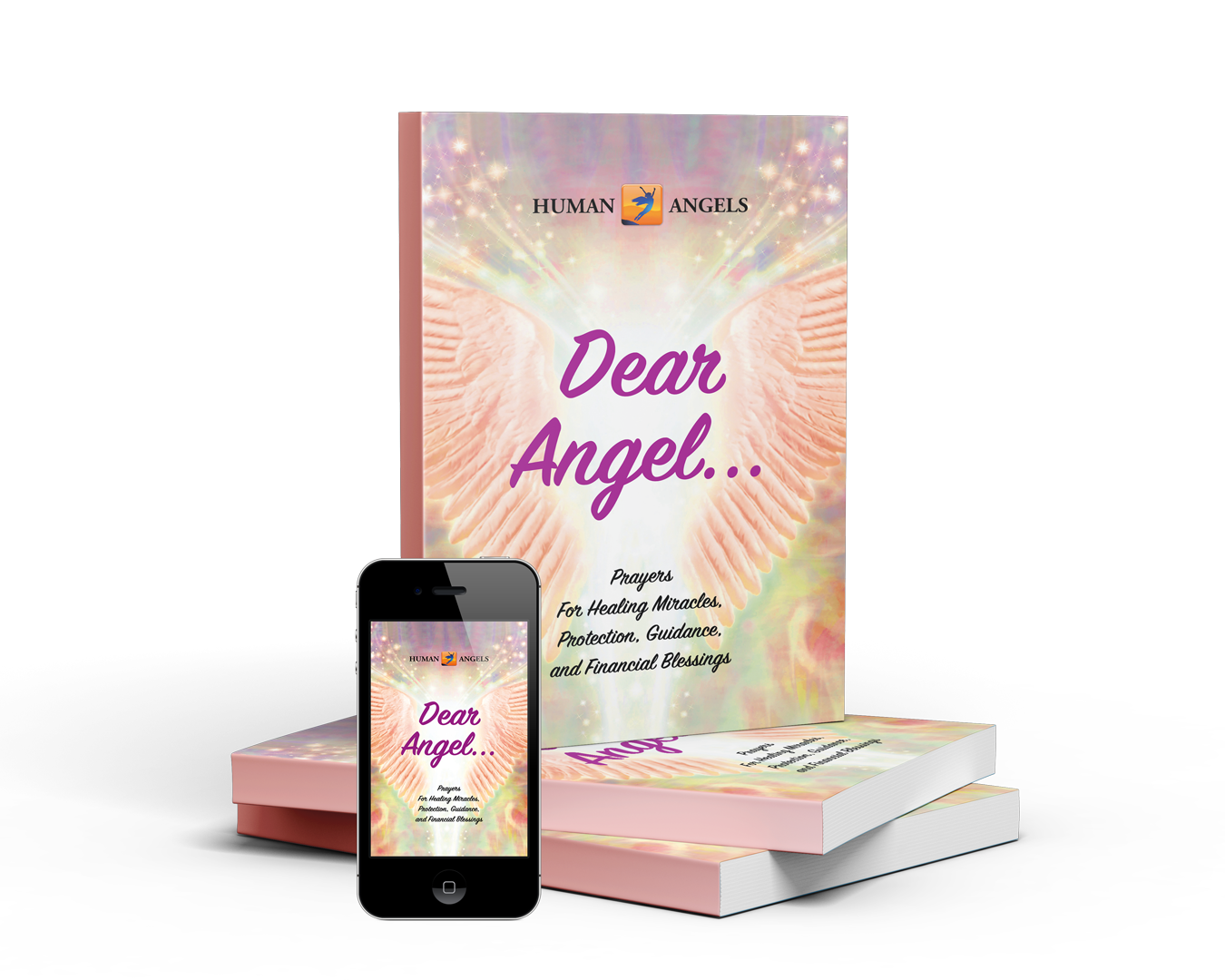 Why you should have this book
It unleashes the angelic power into your life
It helps you achieve prosperity, health, and anything you want
It helps you leave your worries, anxieties, and fears to the Angels and live a positive life
It helps you deepen your relationship with your Angels
The power of Prayer knows no limits, and there's nothing the Angels cannot do for you and your loved ones
The Angels are just waiting for you to invite them into your world. You just have to call and pray to them
It tells you the secret to making the law of attraction work
If the law of attraction has not worked for you, it is because you have not activated the angelic power in your life
Things and people come to you spontaneously and effortlessly thanks to the attractiveness of your thoughts, combined with the angelic intervention
The Angels become the invisible directors of lucky coincidences and fulfilled wishes
The Angels are just waiting for you to invite them into your world, and the best way to ask and receive help from the Angels is through the power of Prayer. The Angels are listening!
The power of Prayer knows no limits, and there's nothing the Angels cannot do for you. Through the power of Prayer, you put your Angels at work, wonderful things begin to happen, and miracles become normality!
So say a prayer to the Angels right now and start living a miraculous life!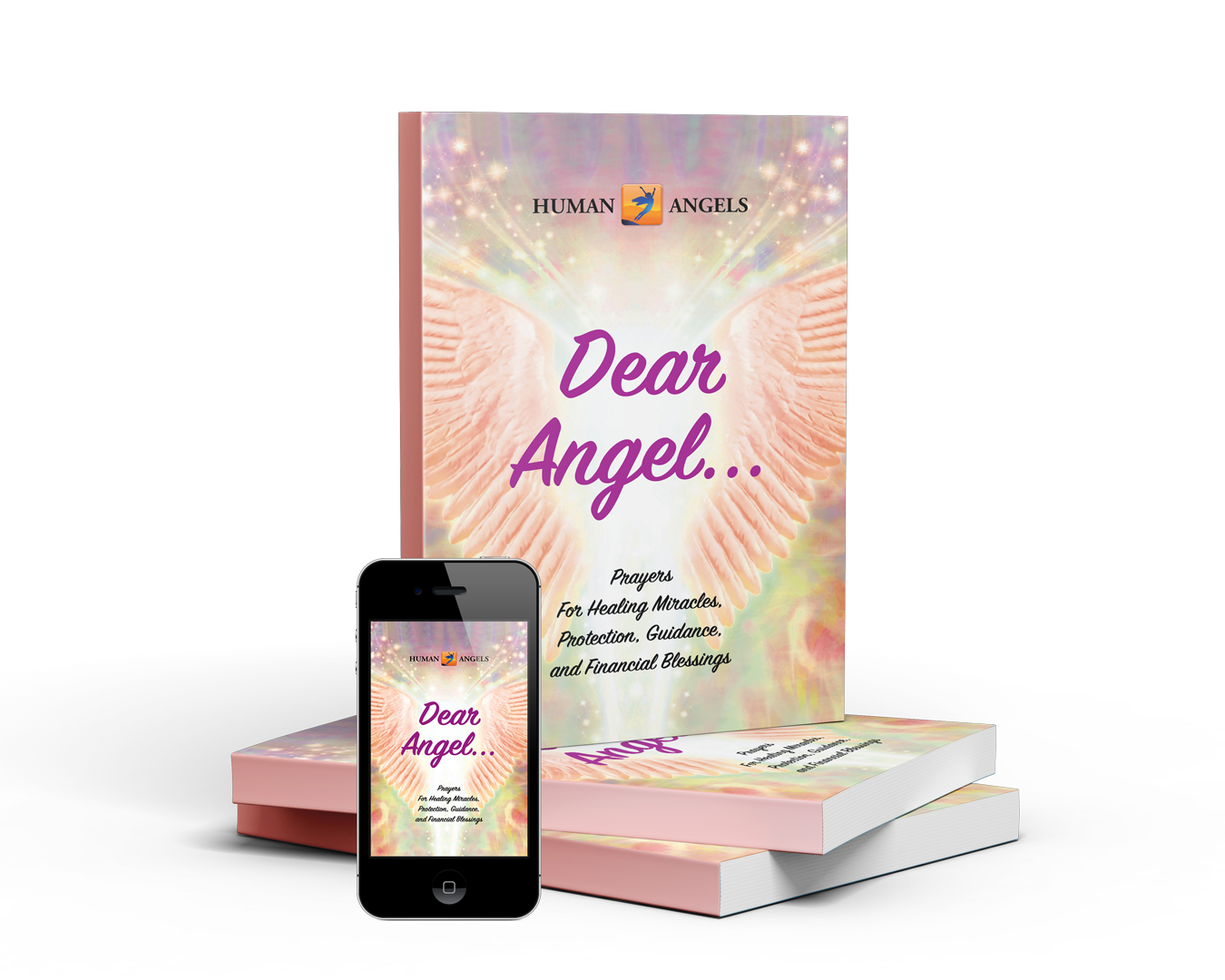 Dear Angel... Prayers for Healing Miracles, Protection, Guidance, and Financial Blessings
Through the power of these Prayers, you put your Angels at work, wonderful things begin to happen, and miracles become normality!
ORDER NOW